Donna Sager Cowan shares her series for Middle-GradeAuthor children with us today. Donna is happy to offer a giveaway of With the Courage of a Mouse to a commenter. Enjoy!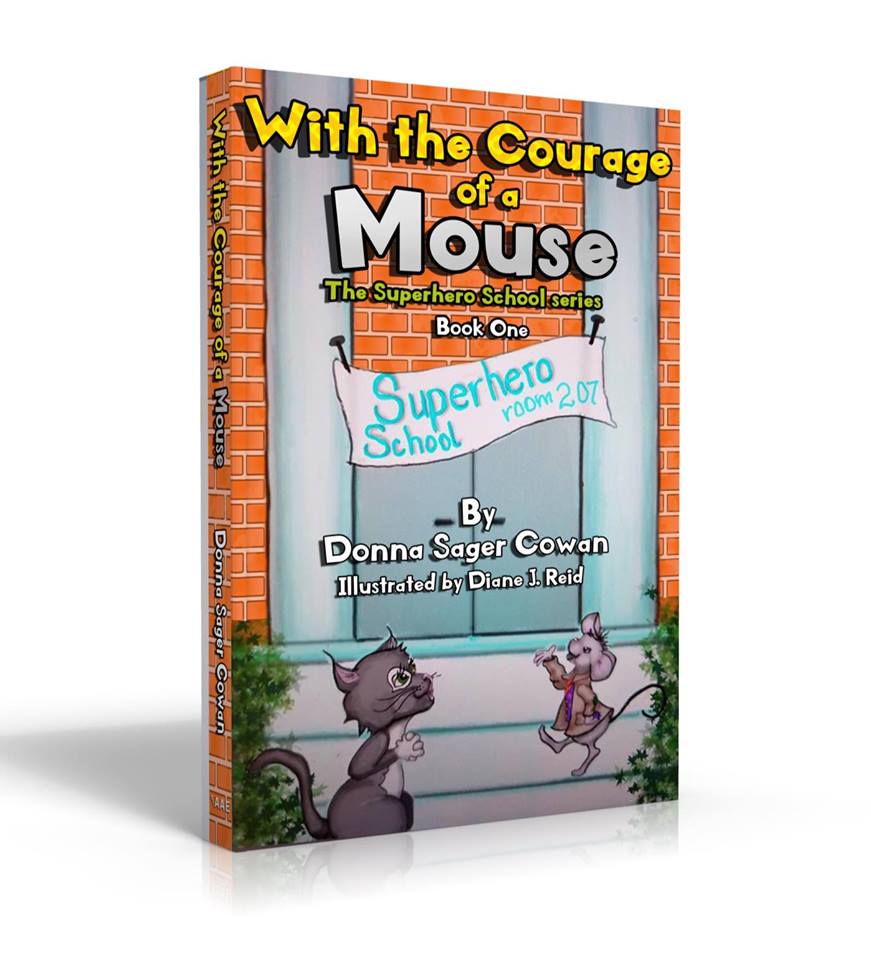 This series was inspired by my granddaughter asking about what my cat did every night when she stayed out. I came up the bedtime story of Catt saving her animal friends because she was a superhero. After many retellings, I decided to write and publish the story.
But it needed more background, so I decided to start at the beginning of Catt's story—How she became a Superhero. Then Superhero School was born and Simon Cheddar took center stage.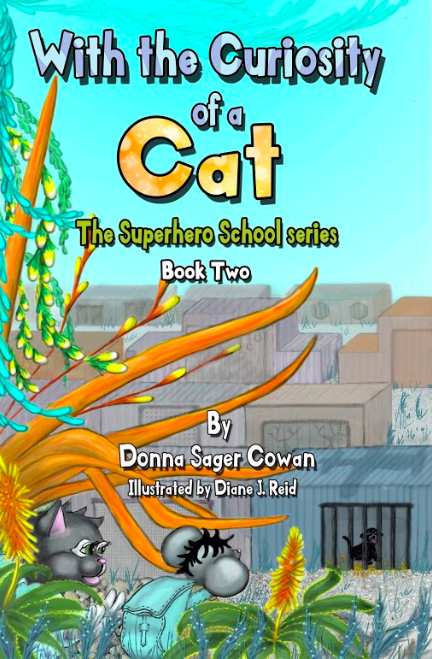 I've always wanted to write a positive story for kids about finding that inner strength to keep going. To find the Superhero hiding inside all of us, just waiting for that perfect moment to shine.
Using animal characters makes the story more accessible to children around the world. They can see themselves in Catt, Simon, Patty and Freddy. See their teachers, parents and grandparents in Mrs. Gee, Grandma Whisker, and even Sergeant Jones and Nigel.
Building the self esteem of kids gets harder every day. I am so thrilled with the reaction to With the Courage of a Mouse from the schools I've visited. The simple idea of learning from each other and our mistakes isn't new, just a little dusty.
Finding friends in the most unlikely places, pulling together to solve the problem, and believing in ourselves is the foundation for every child's future.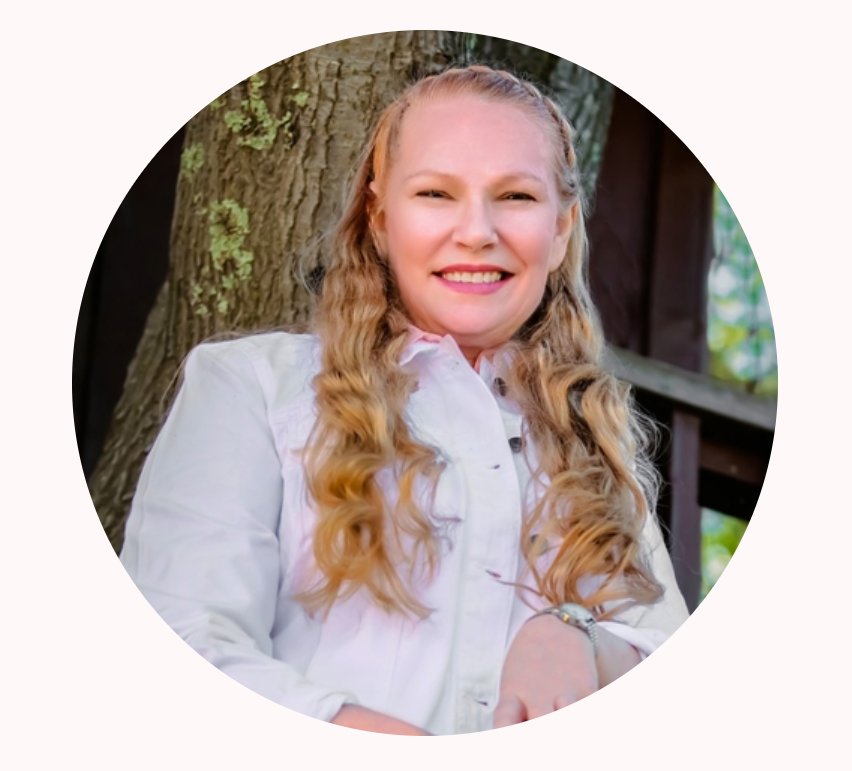 Donna Sager Cowan
Children's Author, Speaker, Inspirer
Creator of the Superhero School series
Phone: +1 (916) 346-6192
Email: donna@donnasagercowan.com
To purchase your copies of With the Courage of a Mouse: