Sara L. Foust visits us today with news of her debut novel, Callum's Compass. I hope you enjoy reading how her unique interests melded in the writing of this book.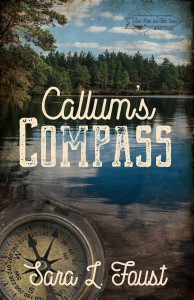 I seem to have a unique set of things I find fascinating. Pirates. Treasure hunts. Mushrooms. Owls. The way water runs down hills in little mini-streams when it rains. Blue heron cranes. The elk in our East Tennessee mountains that were reintroduced years ago. Cicadas. Rocks. Lightning.
It has taken a long time for me to find a way to combine my passion for nature and these unique interests with a love of reading and my faith in a way that honors God in what I do. I observe and then I write. I prayerfully tell the stories in my Romantic Suspense novels of women and men who live life outdoors, learn about new parts of their inner selves, and journey toward God. And it is so much fun!
When my first novel, Callum's Compass, is released on November 7th, a dream I've had since second grade will come true. The story of Kat and Ryan and their painful pasts, freedom from guilt, and journey to love, takes place in the East Tennessee mountains I love. Full of adventure and treasure hunting, this book has allowed me to finally  put some of my unique interests to good use. I have plans for that pirate fascination of mine, too, in my next series.
But, for now, I will be bringing (if all goes well) a set of three novels to readers in the Love, Hope, and Faith Series. All three are tied together by the mountains of Royal Blue near my home, a cast of characters that need to find a part of their spiritual life that's missing, and some good, clean romance amid the excitement and adventure.
I hope readers will enjoy reading them as much as I have enjoyed writing them, that they may learn a little about some part of nature they weren't familiar with, and that they will be inspired by the journeys to love, hope, and faith my characters take.
Callum's Compass
 Facing betrayal, wild animals, meth-addled drug makers, and their own fears, can Kat and Ryan discover the golden treasure and God's love?Published by  Mantle Rock Publishing
How to reach Sara: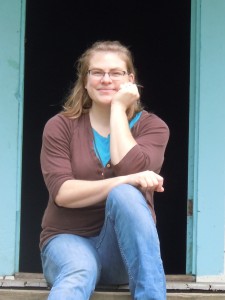 Author Bio:
Sara writes Inspirational Romantic Suspense from a mini-farm in East Tennessee, where she lives with her husband and their five homeschooled children. She earned her Bachelor's degree in Animal Science from the University of Tennessee and is a member of American Christian Fiction Writers and Tennessee Mountain Writers. Her debut novel Callum's Compass won second place in Deep River Books' 2017 Writer's Contest. Sara finds inspiration in her faith, her family, and the beauty of nature. When she isn't writing, you can find her reading, camping, and spending time outdoors with her family. To learn more about her and her work or to become a part of her email friend's group, please visit www.saralfoust.com.