Certain urges kick in with this change of seasons, right? We make more soups and start baking certain items, or at least thinking about it.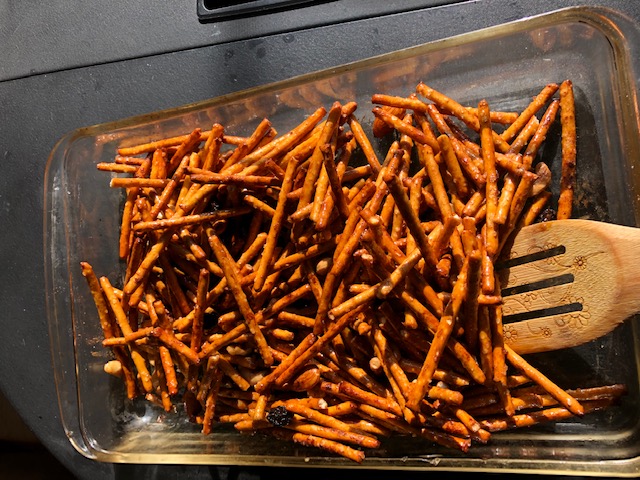 Some extremely industrious, organized folks have their gifts wrapped and ready (not naming names, Carolyn!) I'm often one who resists putting up the tree too early, but not this year. Last week I started checking our lights.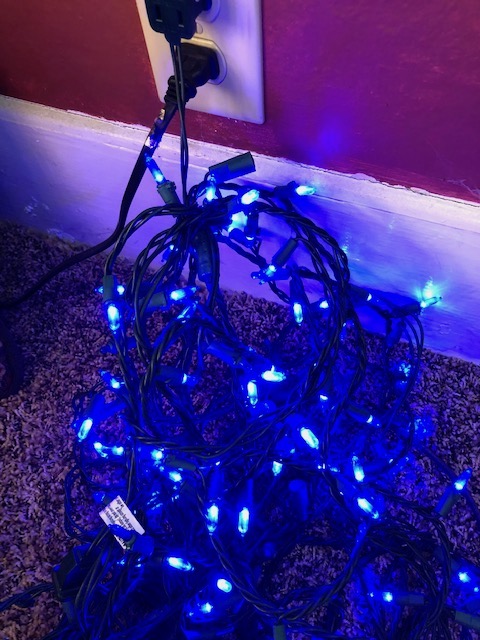 Do the events of 2020 have anything to do with my behavior? Absolutely!
I rarely share recipes, but here's one for the yummy cinnamon honey pretzel mix shown above–quick, easy, delectable.
Mix one 11 oz pkg of pretzels in shape you prefer, 3 cups corn Chex, your choice of nuts, raisons, craisins, etc. (I used cashews and walnuts.) Melt 1 cup butter with 1/2 cup honey, pour over dry mix and stir.
*** The photo above is minus corn Chex, didn't have any in the house, but my make-do inheritance from the Greatest Generation kicked in, and husband likes it anyway.
Bake at 350 degrees for 5 mins, remove and stir. Repeat and cool a minute or so. Toss with mixture of sea salt and cinnamon. Cool thoroughly.
Makes enough for…depends how many other snacks you offer!
On this topic of the holidays and food, here's a review of one of my latest books: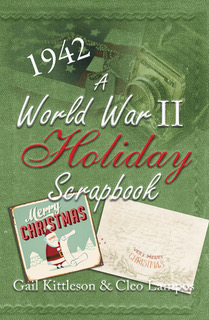 If you'd like to engage in a bit of time travel,"World War II Holiday Scrapbook" is a nifty way to do it.
     Whether you're a history buff, or crave a bit of nostalgia for holidays celebrated with homemade gifts and packages sent lovingly to foreign shores, this book is for you. 
The focus is on the home front. Everything from Christmas treats in the time of rationing to how Christmas was celebrated in the White House.
It's a lovely read with pictures of much cherished gifts from that time as well as heartwarming stories.
Give yourself a gift. Get this book.