Dana Mentink's novel FETCHING SWEETNESS features a lovable canine, and sounds refreshing in this time of worry and frustration. I'm glad to welcome her to DARE TO BLOOM. She's giving away a signed paperback copy (or e-book for international) to a commenter.
Hi, there! I'm Dana Mentink. I'm here to spread around a little sweetness!
In Fetching Sweetness, a novel I wrote for Harvest House, Rhett Hastings is a desperately unhappy corporate mogul, a worldly success. Stephanie Pink is hanging onto an identity that no longer fits God's vision for her life. Two people who have made a muddle of things are struggling to discover their true identities. Can you relate? I sure can. In this ever changing world jobs, families, past times are being uprooted, changed up or distanced at a moments notice and it's so easy to feel shaken to the core!
But then… there's Sweetness, the picture of contentment!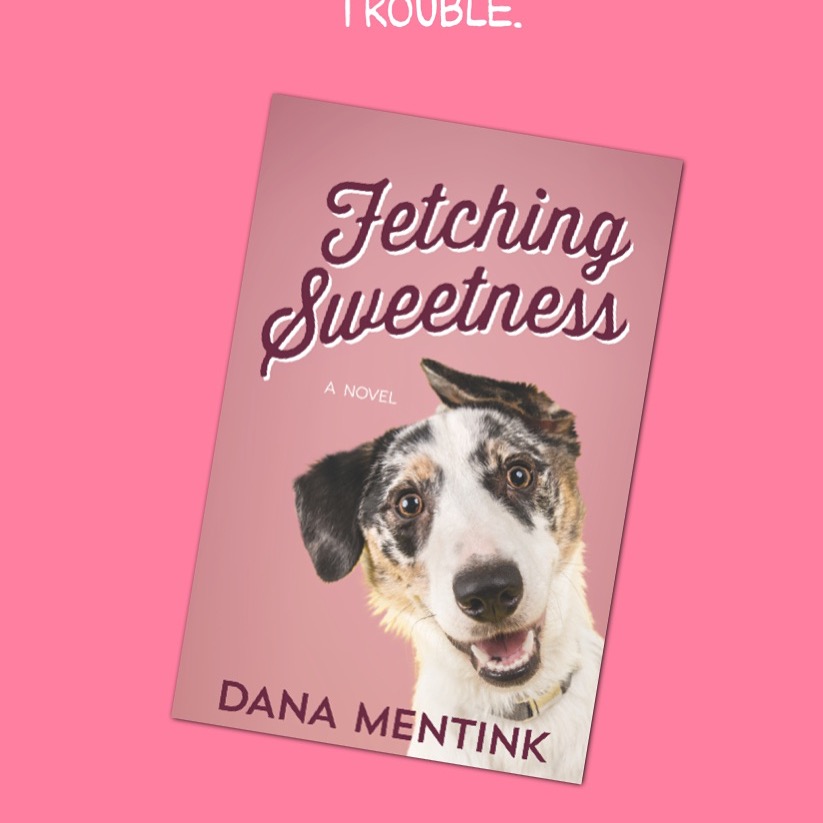 He's just a big goofy dog with bad manners and no pedigree who changes everything. Dogs do that, sometimes. Did you ever wonder why people just adore dogs? Sure they're man's best friend, but why it is so precious to enjoy the company of a dog, even a big elephantine and poorly trained critter like Sweetness? Here's my theory:
-Dogs do not care a fig about what you've done in the world. Homeless, helpless, failed and floundering? That tail will still wag when you show up. Dogs are not confused by worldly identities.
-Dogs forgive. Forgot the dog treat yesterday? Used a harsh tone towards Sparky? Didn't make time to walk your pet? Dogs forgive. Today is a new day, a clean slate and another chance to be the kind of person God made you to be.
-Dogs see your potential. So you're not in perfect shape? So you didn't finish school? Get that job? Hang onto that relationship? You have not accomplished the dreams you had for your life? The dog sees the great qualities you still possess even if you have lost sight of them. You were made to love. You were made to comfort others. You were made to make your way through this earth, and share burdens, joys and the Good News (in person or socially distanced…whatever way it works.)
It's so incredible, isn't it, to know that no matter how we disappoint, fall down, succeed or don't succeed, there is nothing that will separate us from the love of the God who made us? Now if that isn't a sweet piece of news, I don't know what is!
Dana Mentink is a two time American Christian Fiction Writers Carol Award winner, a Romantic Times Reviewer's Choice Award and a Holt Medallion winner. She is a national bestselling author of over forty titles in the suspense and lighthearted romance genres. She is pleased to write for Harlequin's Love Inspired Suspense, Harlequin Heartwarming and Sourcebooks. She enjoys teaching writing classes at conferences, and loves to be home with Papa Bear, teen bear cubs affectionately nicknamed Yogi and Boo Boo, Junie, the nutty terrier, and a chubby box turtle. You can connect with Dana via her website at danamentink.com, on Facebook, YouTube (Author Dana Mentink) and Instagram (dana_mentink.)
https://www.bookbub.com/profile/dana
mentinkhttps://www.facebook.com/authordanamentink/