This morning, a nifty anonymous quote appeared on my teabag- thank you, whoever came up with this:
                  The ones who say, "You can't" and "you won't"
                  are probably the ones scared that you will.
Will this little house wren move into our rather dilapidated offering?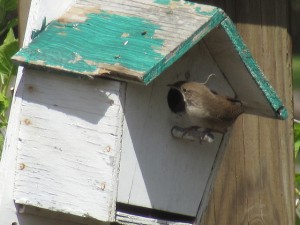 Will this American tree sparrow father a healthy brood of chicks this summer?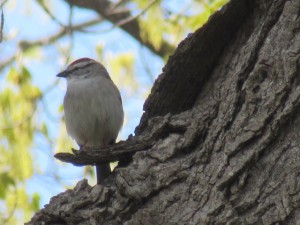 Will my poor tulips make it through the cold spell we've been having?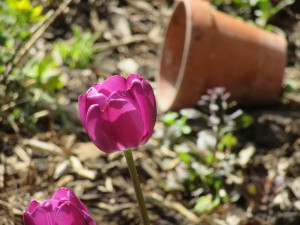 And this early butterfly, will it …" I'll let you think of a question about this delicate creature.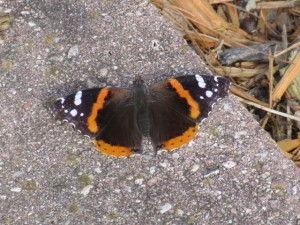 And what about us? Will we take the plunge to submit our writing for publication? Will we go through with our plan simplify our lifestyle?
Will we … what ever decisions we face, chances are some naysayers exist. Mine live mostly in my own heart, so I've had to learn to ignore them. I used to hope they'd magically disappear, but that hasn't happened in the past six decades, so I doubt it will.
Today, we're attending our nephew's high school graduation party. He's such a cool young man – I hope he moves ahead through life with confidence and positivity.
Ignoring those who say we can't or won't–a good resolution to make as spring bursts into summer!