You wake to birds delighted to sing their songs, cool air beckoning you to check on those new wildflowers you saw in the ditch the other day. It's the kind of day you can forgive all the harshness of winter and relish the beauty all around you.
I baked Lance some scones this morning–found a new recipe last time, and they turned out well again. It's a keeper.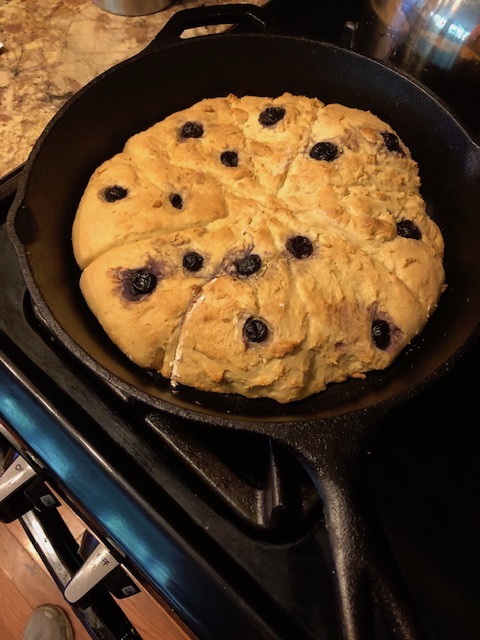 The sunshine, now with us through the evening, the thunderstorm the night before last, barreling through in all its power, leaving branches to pick up but also fresh blossoms in our back yard. We embrace this June morning and venture out to peek at a mama robin o her nest just outside our back door.
The rhythm of the seasons, day and night, seedtime and harvest, sunshine and shadow…these all remind us we are part of something far greater.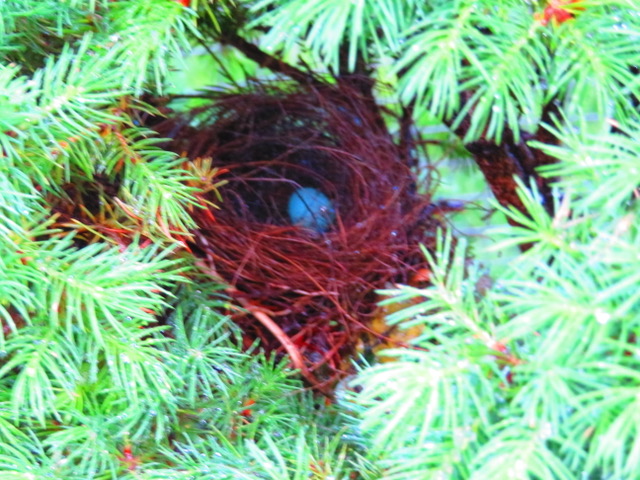 The life in this egg will burst forth one day. It's good to remember this, and that the seeds we've planted will sprout and grow. It's fitting to take time to sense this great gift, a closeness to nature with its irrepressible order.
Especially when evil threatens, we need to pause and reflect on the foundations of our lives, the simple beauty and truth so evident around us. I wouldn't wonder that World War II women sought and found solace and serenity in their gardens, despite the daily news reports from battlefields far away.