Last night's storm produced a gorgeous landscape this morning.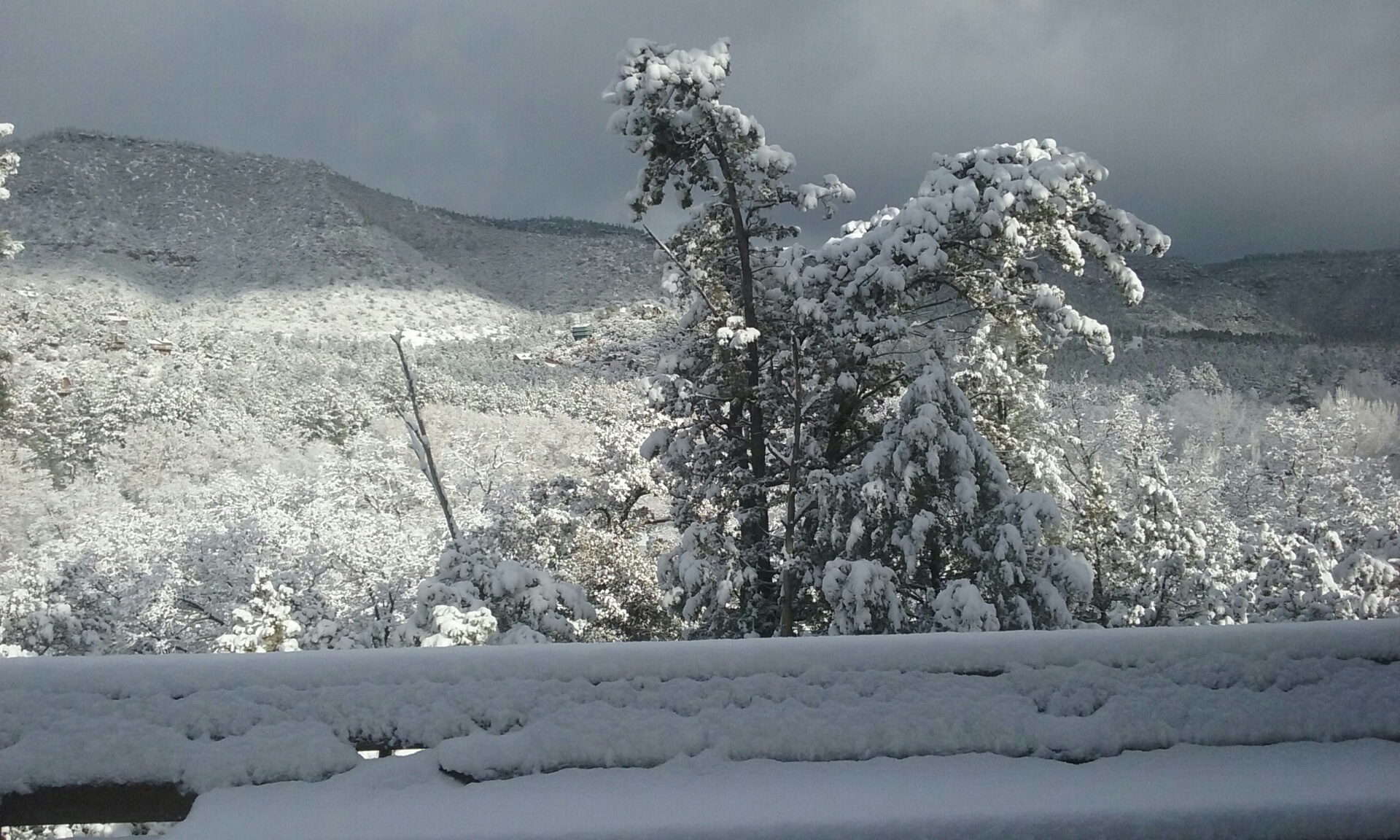 I've been trying to capture the beauty – certainly wish Lance were here – he'd do a far better job. But still, I keep snapping shots.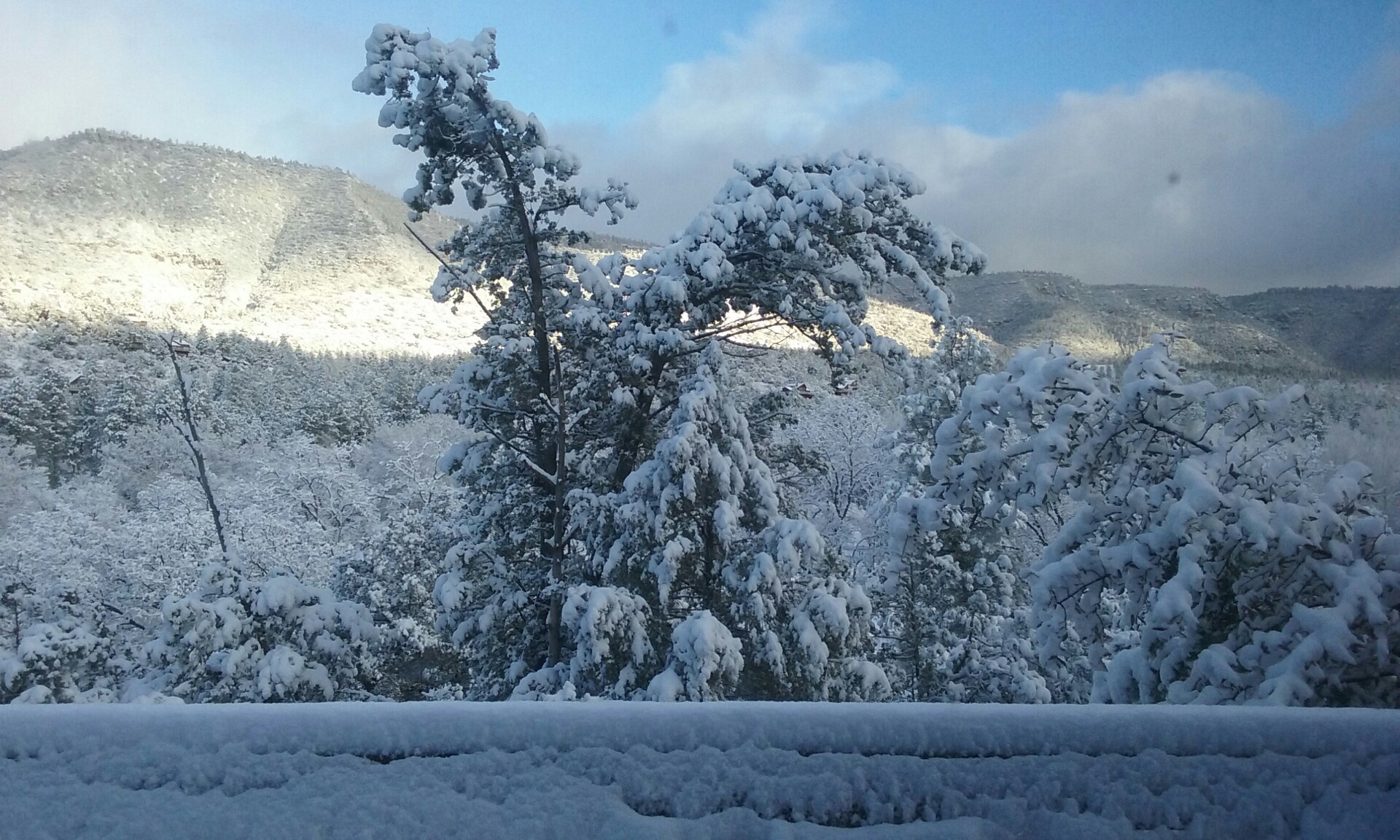 These two look a lot alike, but the second highlights the sunshine a bit more. A little difference in perspective. Put together with the photos Lance sent of Iowa's ice storm last week, it's all about glistening and shimmering.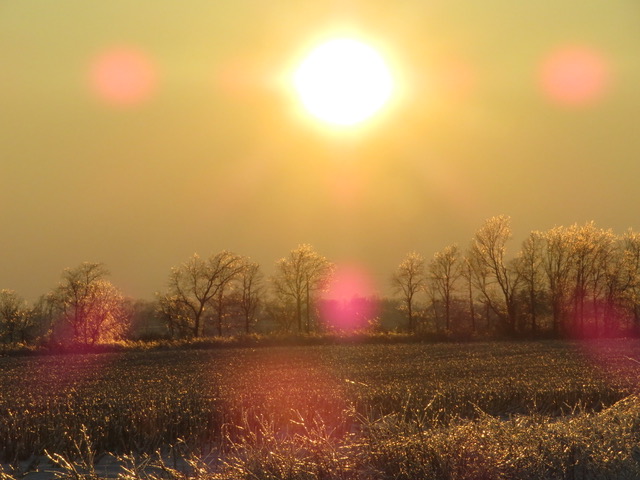 Not to mention frigid and frustrating to people with plans for the day.
But consider the shimmering. The storm immersed every single centimeter of each twig, blade of dried grass, and object in its path. No escape, for ice makes no exception.
As my husband says about situations we must accept,
"it is what it is." 
And from a purely aesthetic viewpoint, ice slashing down from the skies creates a beautiful scene.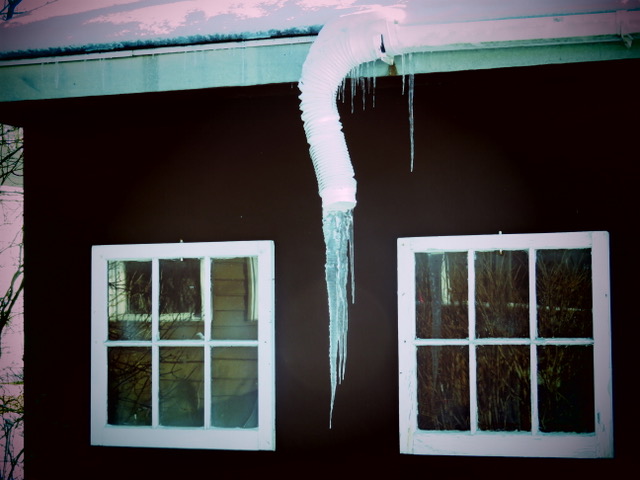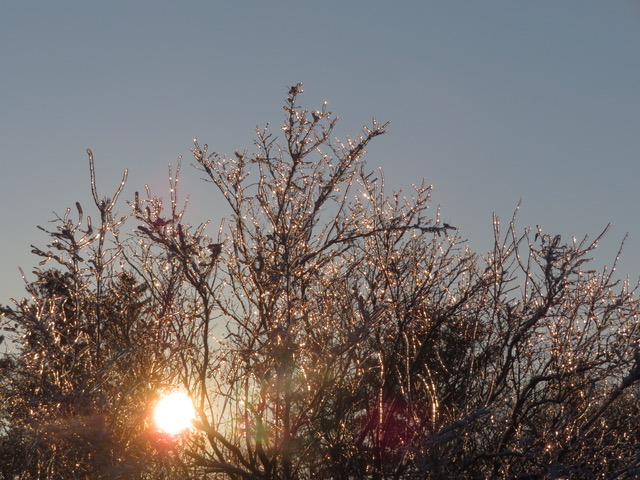 Now, the storm that hit here last night is headed north, and I doubt many are looking forward to more cold and snow. Thankfully, winter cannot last forever.
Recently, a neighbor from my childhood contacted me. We've been sharing our perspectives and I'm learning so much. Our families weren't close, so her perceptions of "the way we were" shine a fresh light on the past. Kind of like sunshine on snow.
Our correspondence takes me back…way back. And that, of course reminds me of Addie on her Iowa farm back in World War II, and her bff Kate writing her encouraging letters from London. An avid reader recently wrote me that she stayed up nights for two weeks reading this novel and its sequels.
In my youth, I'd NEVER have imagined I'd one day create such a series, though books were my best friends. The ups and downs back then, though, shaped me into a writer. It is what it is, and I'm determined to seek the sunshine.