A special welcome to award-winning World War II author Sarah Sundin. Here's her latest novel, and Sarah is offering a giveaway of one signed copy of The Sky Above Us to one fortunate commenter between now and Feb. 18.  Thanks so much, Sarah.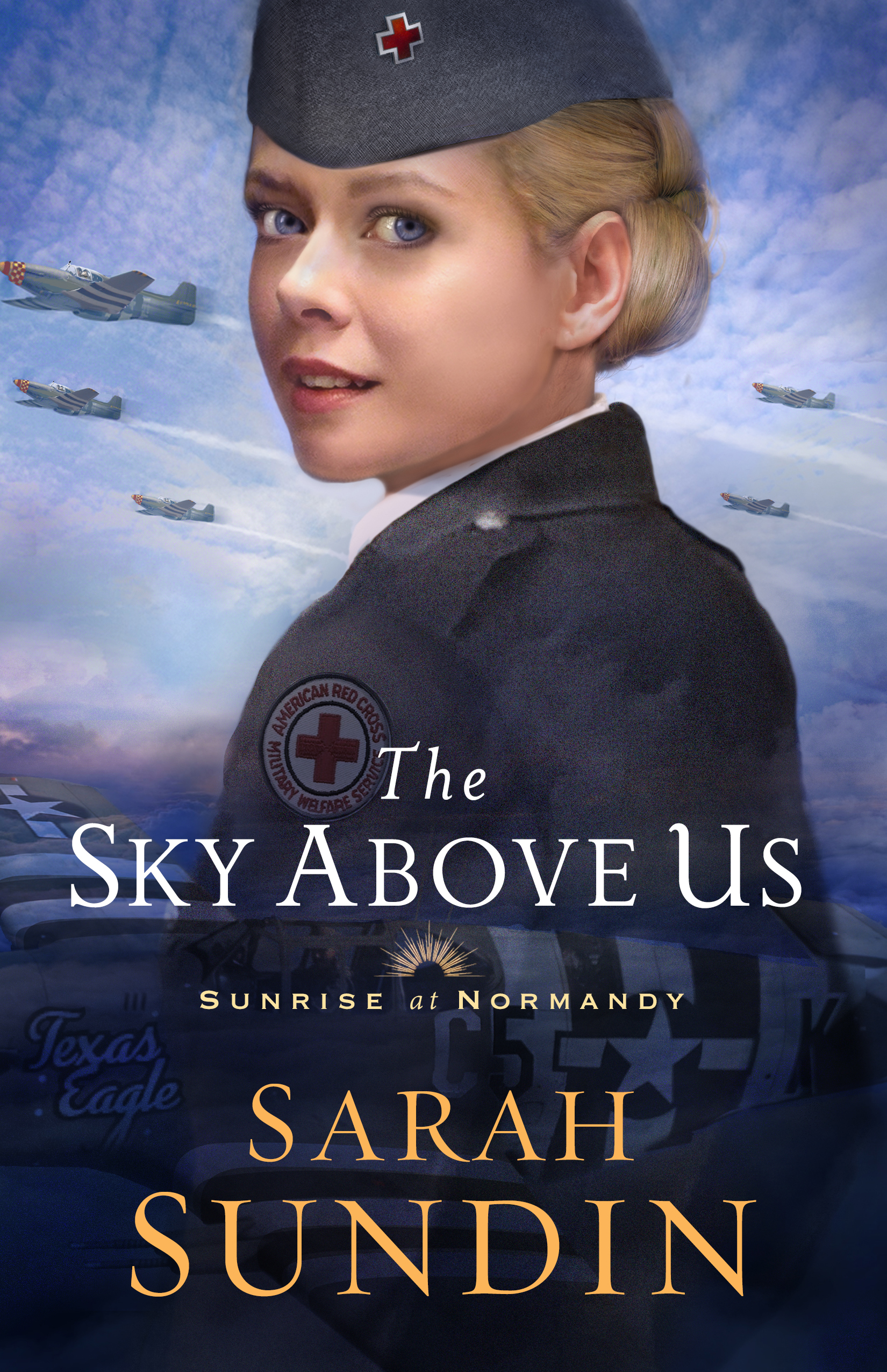 Tell us about your new release, please.
Burdened by his past, Lt. Adler Paxton ships to England with the US 357th Fighter Group. Determined to become an ace pilot, Adler battles the German Luftwaffe as the Allies struggle for control of the air before D-day. Violet Lindstrom wants to be a missionary, but for now she serves in the American Red Cross, where she arranges entertainment and refreshments for the men of the 357th in the Aeroclub. Drawn to the mysterious Adler, she enlists his help with her programs for local children. Adler finds his defenses crumbling. But D-day draws near. And secrets can't stay buried forever.
Why did you choose to write about these aspects of World War II?
With each novel and each series I like to focus on different aspects of the war to keep things fresh. A few years ago, I thought it would be interesting to write a series about D-day, with three brothers fighting from the sea, in the air, and on the ground. My first series focused on bomber pilots, and a lot of readers told me I should write about a fighter pilot. What if I had a fighter pilot flying over the beaches of Normandy on D-day? That's how Lt. Adler Paxton came to be.
For the heroine, I decided to have Violet Lindstrom work for the American Red Cross. The ARC ran Aeroclubs at the US airfields in Britain, arranging refreshment and entertainment for the airmen. That sounded like a fun and adventurous way for a woman to serve her country.
What unique aspects about your research can you share with us?
Although this was my eleventh World War II novel, each story presents new research challenges. Adler's story was surprisingly easy to research. I'd already tracked down a lot of information on the US Eighth Air Force while writing my Wings of Glory series.
And fighter pilots love to tell stories. I found countless memoirs, oral histories, home movies, and photos. These were valuable to help me understand the mindset of fighter pilots, how it felt to fly a P-51 Mustang in combat, and what everyday life was like on the air bases in England.
Violet's story with the American Red Cross presented a greater challenge. In general, stories from personnel in any support capacity are scarcer. I found a treasure trove of primary documents about the Red Cross on Fold3.com (a division of Ancestry.com). These provided many of the big picture details I needed about ARC services overseas. On the personal side, I perused the Betty H. Carter Women Veterans Historical Project on the University of North Carolina, Greensboro website. They've collected oral histories, photos, and documents from women veterans, including dozens of Red Cross workers. These helped me piece together the colorful bits about what life was like for these brave and resourceful women.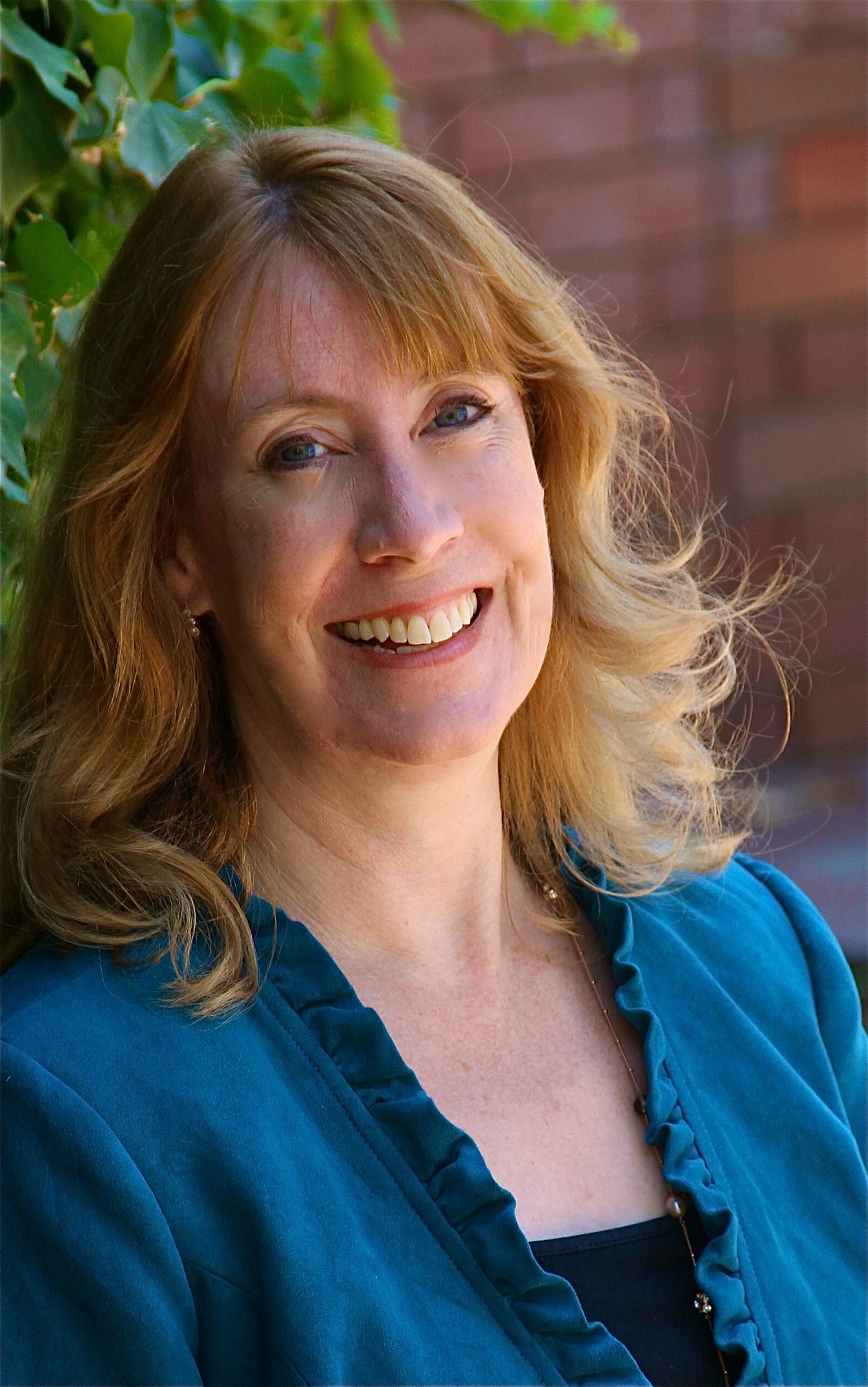 Bio:
Sarah Sundin is a bestselling author of historical novels, including The Sky Above Us and The Sea Before Us. Her novels When Tides Turn and Through Waters Deep were named to Booklist's "101 Best Romance Novels of the Last 10 Years," and Through Waters Deep was a finalist for the 2016 Carol Awardand won the INSPY Award.A mother of three, Sarah lives in California and teaches Sunday school. She also enjoys speaking for church, community, and writers' groups.Please visit her at http://www.sarahsundin.com.
Sarah has also shared this trailer for The Sky Above Us: you may view it here: