"How we spend our days is, of course, how we spend our lives." Annie Dillard
My post-World War II heroine Dottie, a gold star mother and widow, and I have been together three years, but  two weeks ago I deleted fifteen thousand extra words from her story.
I also said good-bye to my garden, after moving parsley, rosemary, oregano, chocolate peppermint, and thyme plants inside.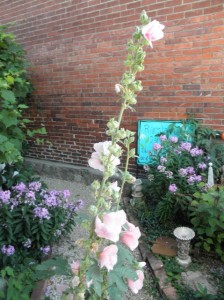 Both gardening and writing teach me to say adieu. "If you're brave enough to say 'goodbye', life will reward you with a new 'hello.' Paulo Coehlo
I used to give fond farewells to excess verbiage, but no longer. By the time this first fiction book comes out, the story will boast more compact sentences and a stronger plot and I'll be thrilled if raving fans adore it.
But I can't waste time nurturing my penchant for a multitude of words. Nope—heartfelt phrases I toiled over sometimes have to go.
Dysfunction can help a writer–we think we'll get different results by trying one more time. Somebody must  live out Einstein's quote, right? This try, fail, try, fail pattern creates resilience to bounce back from rejections.
Next spring, my crocus, day lilies,  lavender and creeping thyme will poke through the earth again and I'll re-plant whatever survived the winter inside–ready for summer's glory.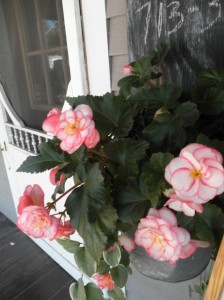 I hope readers enjoy my novel by then, and new stories will beg to be told. Either way, plenty of good-byes await me, and hopefully some new hellos.