Welcome, Marie Sontag. I'm already an historical fiction lover, but really appreciate your take on this topic. The idea of a "sliding glass door" that helps us understand others different from us…whoa! Do we ever need this today!
Readers, please see below for Marie's offer of THREE free copies of her novel.
What happens when Daniel Whitcomb, a fictional thirteen-year-old, meets twelve-year-old Virginia Reed, an historical member of the Donner Party, on a wagon trail to California?—a friendship Daniel doesn't think he needs, mentorship from the man who leads whites into Yosemite Valley, and an historical fiction story that shows how what we want is usually not what we need.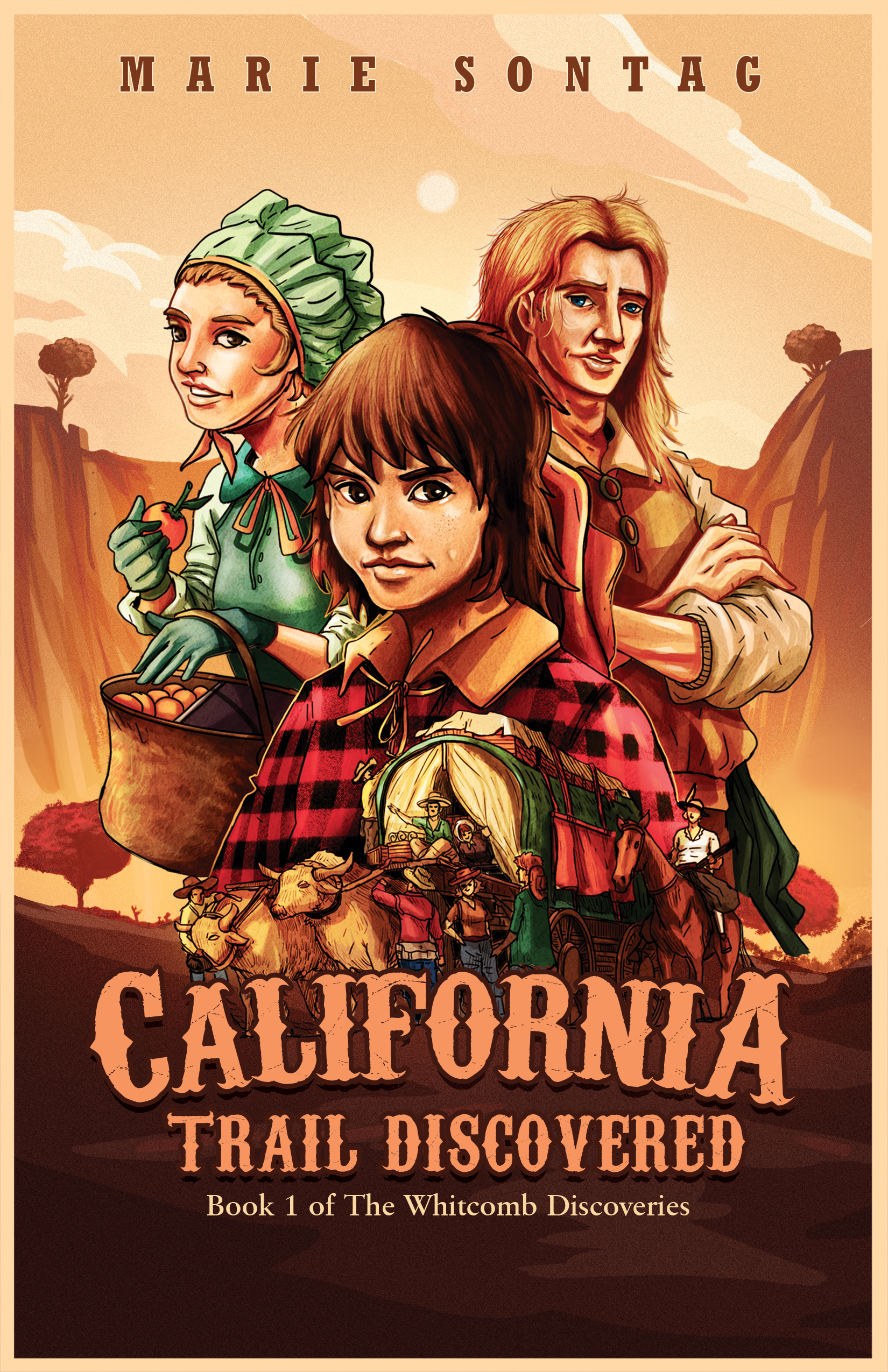 1. Historical Fiction Creates a Web of Meaning
I love historical fiction. It brings the past to life as it touches readers' emotions within an historical context. This wedding of narrative and history creates a web of meaning that helps readers relate to and remember what they've read.
California Trail Discovered, my latest middle grade novel coming out this fall, places my fictional protagonist alongside historical figures, providing a context to help readers relate to the trials of the trail in 1846—when pioneers left family and friends to move into the unknown.
2. Historical Fiction Can Create Empathy
I also enjoy historical fiction because it provides a window into people's lives and cultures. Good historical fiction provides readers with a safe way to move in and out of their own experiences and into those of others. This kind of "sliding glass door" can promote empathy for those different from us.
Jim Savage, a historical figure and member of Daniel and Virginia's wagon train, warns a member of the Donner Party to return a buffalo fur the man stole from a Lakota Indian's burial site. Jim had once lived with Indians. At first, Keseberg refuses. "The Indian is dead. He won't need it." Jim fires his pistol into the air. He tells Keseberg,"It's not open to discussion. This is how Lakota honor their dead, and there will be consequences for stealing it. Put it back."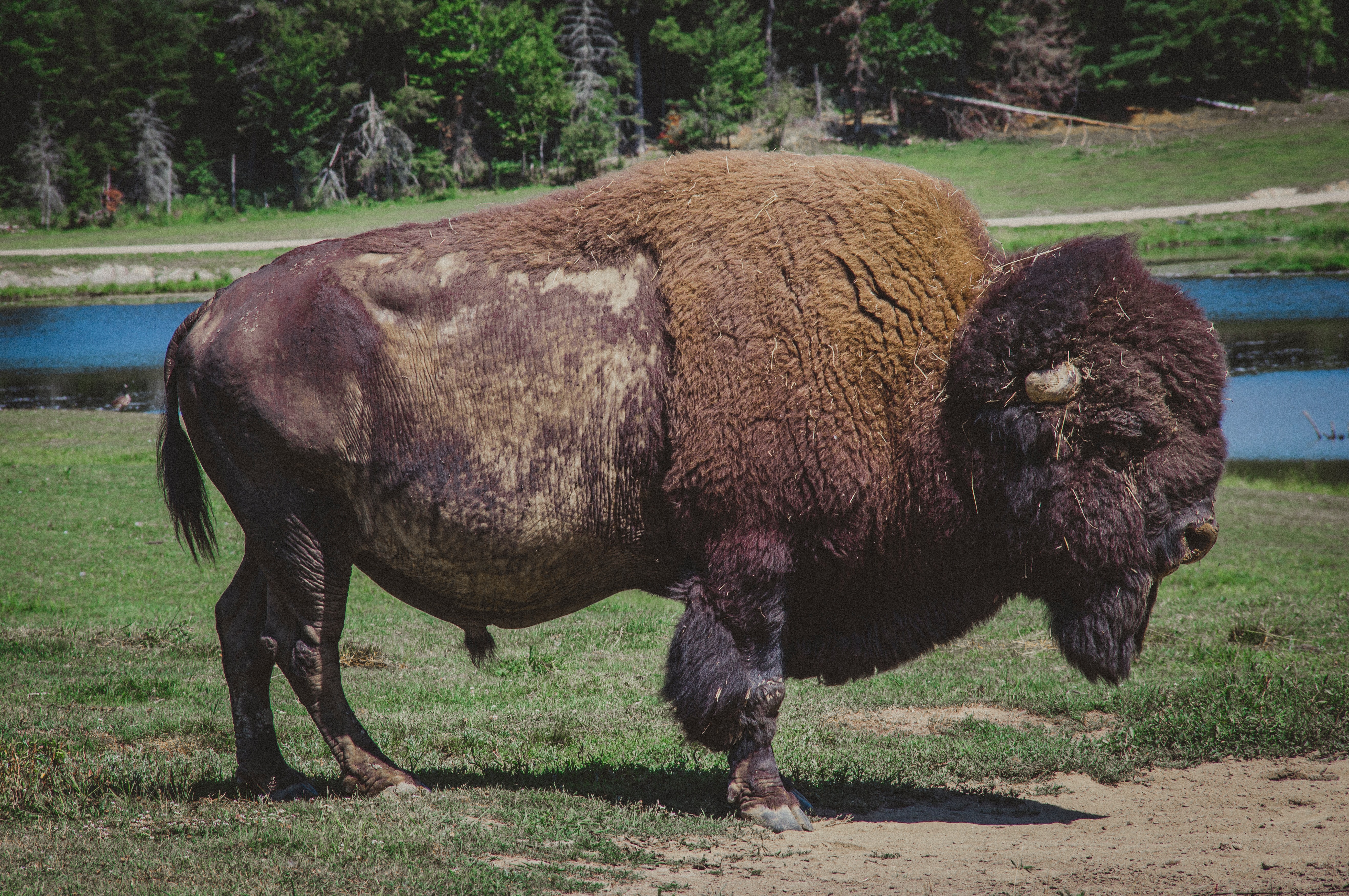 3. Historical Fiction Provides Insight into Our Own Lives
Like all good stories, historical fiction teaches us something about ourselves. We all have wants, but it's often difficult to discover what fuels those wants.
In California Trail Discovered, Daniel doesn't want to move with his guardian to California. He wants to get back to Illinois and find out who murdered his parents. One afternoon, Daniel walks beside Virginia as she picks flowers. She comments, "Friends are like flowers. They add sunshine and color to your life. Don't you agree?"
Daniel shrugs. "Sometimes, I think friends are like mosquitos. They buzz around in your ear, waiting to take a bite out of you, then leave behind an itch you really shouldn't scratch."
Through the friendships Daniel makes on the trail, he discovers that wanting to find out who killed his parents has masked his real need to connect with others and to become part of a new family.
Take It Home
What historical novel has helped you better remember factual events? How did it do that? Did it help you relate more with those from a different culture? In what ways? How did the plot help the characters better understand their wants, and reveal the needs behind those wants? Did it give you any insight about your own wants and needs? In what ways?
Feel free to share any of your answers in the comments below, or send me a note on my Facebook author page. One week after the posting of this blog, I will hold a drawing for those leaving a comment. Make sure to provide your email, or PM my on Messenger or my email. Three lucky winners will win a copy of California Trail Discovered.

Marie Sontag enjoys bringing the past to life, one adventure at a time. Her fifteen years of teaching middle school and high school have given her insight into what students find entertaining, and her B.A. in social science and M.A. and Ph.D. in education provide her with a solid background for writing middle grade and young adult historical fiction.
Born in Wisconsin, she spent most of her life in California, but now lives with her husband in Texas. When not writing, she enjoys romping with her grandkids, playing clarinet and saxophone in a community band, and nibbling red licorice or Tootsie Pops while devouring a good book.