Sharon K. Connell brings her romantic suspense and short stories to us this week. She is offering either one of the books she shares with us to a commenter–if out of the U.S., e-book only.
Sixteen years ago, my career as an author began. Since then, I've published five novels, one novella, and a collection of short stories. Most of my stories are in the Christian Romance Suspense genre. The Lord has given me the ideas for and guided me through each tale.
In August of last year, I published "Treasure in a Field," a fictional story set in the farm community of North Bend, Nebraska, and filled with legends of treasure, ghosts, and strange events that cause the main characters to wonder what's true and who they can trust.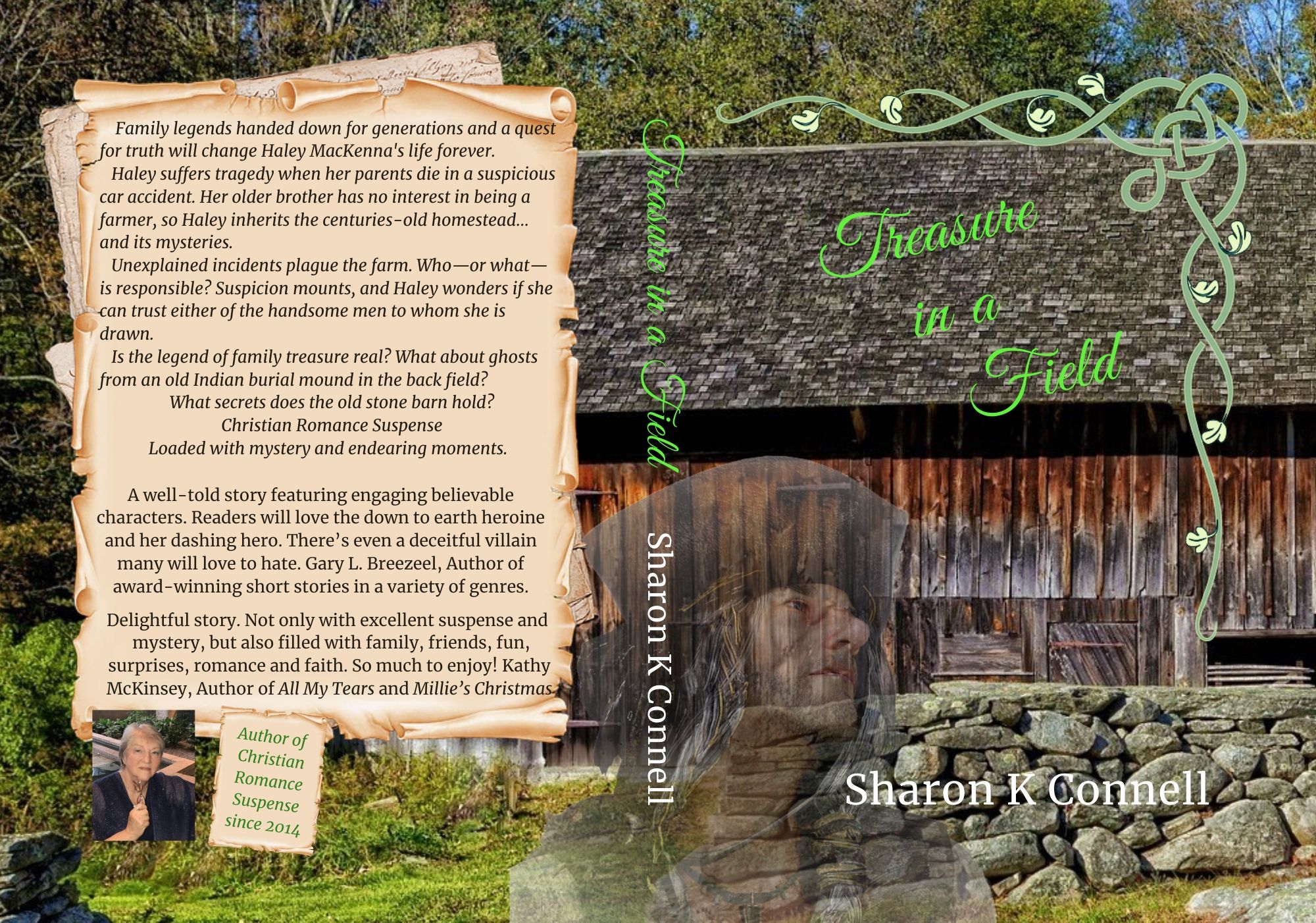 Shocked by the deaths of her parents, Haley MacKenna returns from college to her family's centuries-old farm. Strange, unexplainable events occur. Are the old legends of pirate treasure and ghosts true? What about the supposed Indian burial mound that is now their backfield? Does the old stone barn in the woods hold a secret?
Larry Landgraf, author of "Tales of the Riverside," said this about my story.
"…This book is well-written and edited. I didn't find any errors. The story flowed great. There was never a dull moment, and I couldn't wait to find out how it would all turn out. This kept me turning the pages. I recommend this book highly."
The story gained two articles in the North Bend Eagle newspaper, even though I took artistic license to describe various areas of the locale in order to make the plot work.
Following the publication of "Treasure in a Field," I put together "Sharon's Shorts ~ A Multi-Genre Collection of Short Stories." These short stories came from my writing classes and contests. Some were prize-winning tales, and a couple of them wound up in anthologies. After prayer, I decided to publish the collection.
"Sharon's Shorts" covers the genres of romance, suspense, mystery, fantasy, women's fiction, fable, and even paranormal.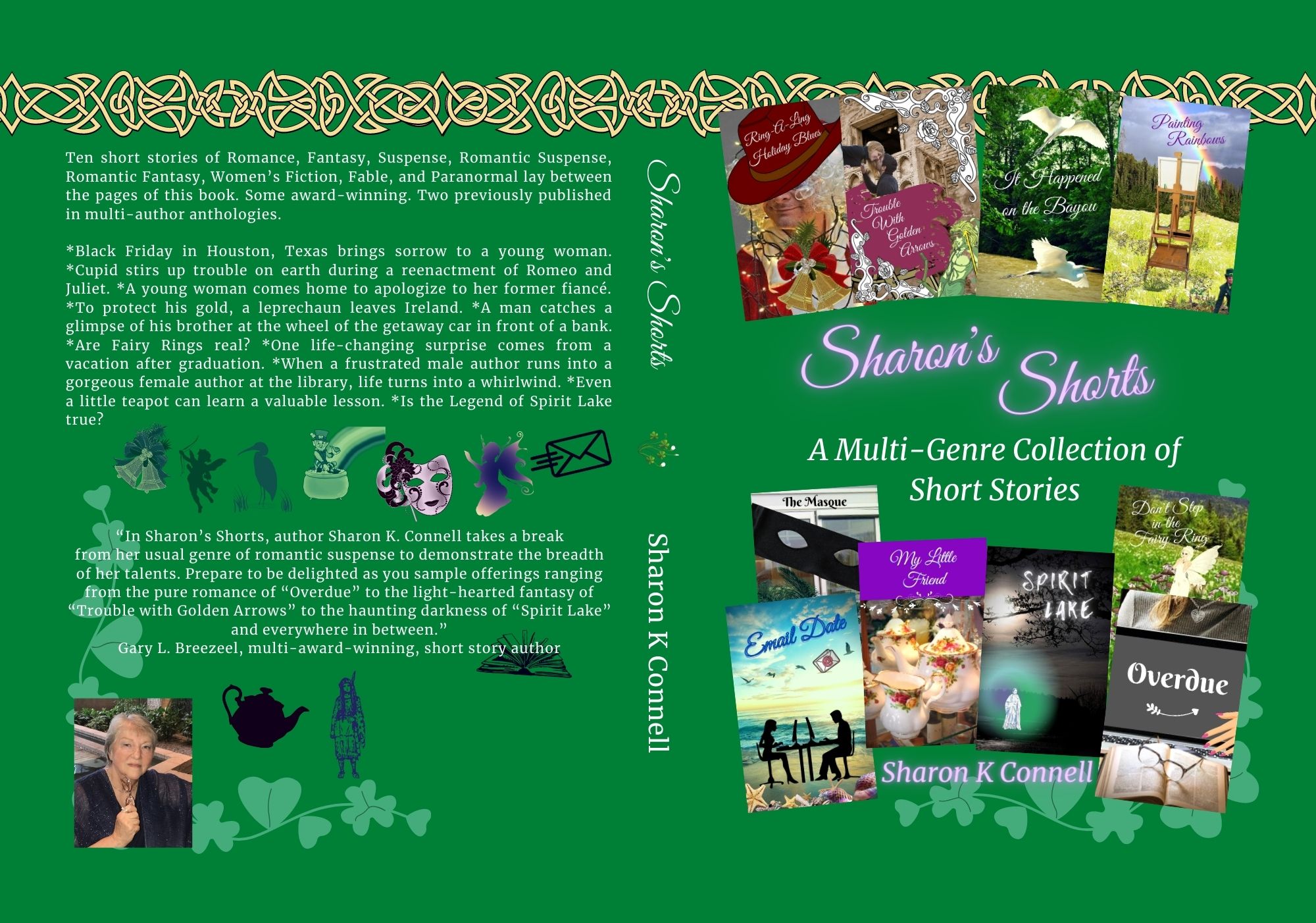 This review is from a Kindle Reader. "5 stars. Very Enjoyable! I just love this collection of short stories! Each is well written and entertaining. I've also purchased copies to give to friends, and they have really enjoyed them."
My new story is set in O'ahu. I've never had so much fun writing a tale. This novel will be published by summer under the title Ko'olau's Secret.
Thank you for allowing me the opportunity to present my latest writing, Gail.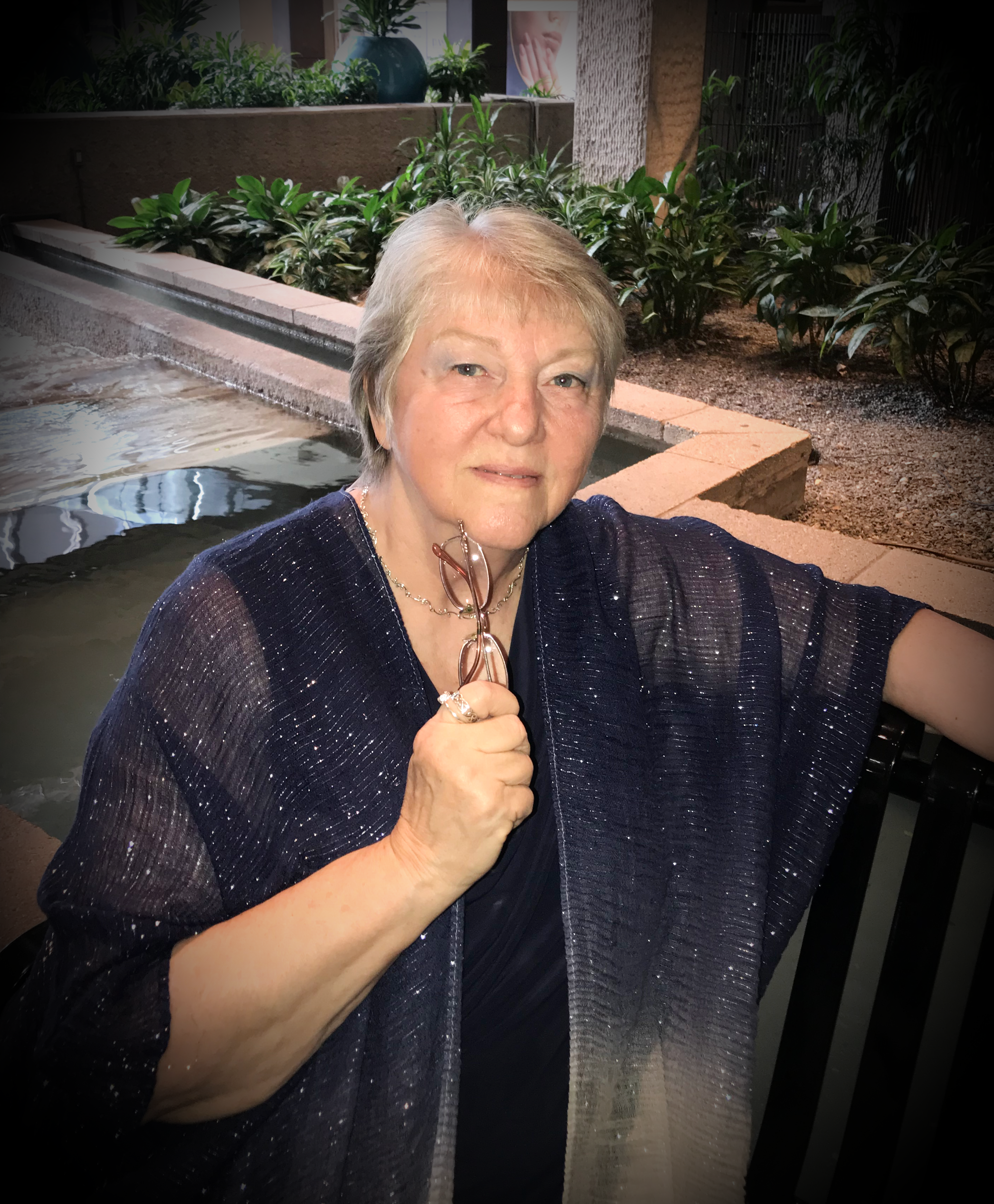 Readers may connect with Sharon at these sites:
Website: www.authorsharonkconnell.com
Amazon Author Page: http://www.amazon.com/author/sharonkconnell
Facebook: https://www.facebook.com/sharonk.connell
Author's book page on Facebook: https://www.facebook.com/averypresenthelpbook1
Author's Page on Facebook: https://www.facebook.com/ChristianRomanceSuspense/
Group Forum on Facebook: https://www.facebook.com/groups/ChristianWritersAndReadersGroupForum/
Twitter: https://twitter.com/SharonKConnell
Goodreads: https://www.goodreads.com/SharonKConnell
LinkedIn: https://www.linkedin.com/in/sharonkconnell
Pinterest: https://www.pinterest.com/rosecastle1/
AllAuthor: https://allauthor.com/author/sharonkconnell/
YouTube: https://youtu.be/avtIO2XZ-Ds
Links to Books on Amazon
A Very Present Help http://amzn.to/2yuF4eE
Paths of Righteousness www.amazon.com/dp/1732923701
There Abideth Hope http://www.amazon.com/dp/173292371X
His Perfect Love http://amzn.to/2iCMALI
Icicles to Moonbeams https://amzn.to/2OfcHYi
Treasure in a Field www.amazon.com/dp/1732923736
Icicles to Moonbeams ~ Christmas Eve Blessings https://amzn.to/2OfcHYi
Sharon's Shorts~A Multi-Genre Collection of Short Stories https://www.amazon.com/dp/1732923744
Book trailers links:
A Very Present Help https://youtu.be/wYyoOE5IzS0
Paths of Righteousness https://youtu.be/bBC25TioE9c
There Abideth Hope https://youtu.be/bQ7FT6PPLrs
His Perfect Love https://youtu.be/e3tRr6mLzZk
Icicles to Moonbeams https://youtu.be/-LBMY7Pe2vo
Treasure in a Field https://youtu.be/WFwFDANNs1Y
Sharon's Shorts https://youtu.be/s0HrpWm2qPM