Our author guest today, Kimberly Rose Johnson, married her college sweetheart and lives in the Pacific Northwest. From a young child Kimberly has been an avid reader. That love of reading fostered a creative mind and led to her passion for writing.
She writes contemporary romance that warms the heart and feeds the soul. Kimberly holds a degree in Behavioral Science from Northwest University in Kirkland, Washington and  is a member of American Christian Fiction Writers.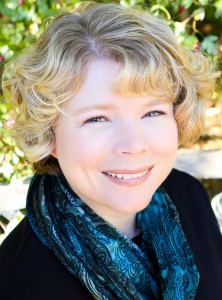 Kimberly, please tell us the story behind A Love Song for Kayla
I haven't been a fan of Valentine's Day since I was a young child when it was fun to decorate a shoebox for my classmates to slip cards into. As an adult, in my opinion, the day doesn't live up to the hype. One year on Valentine's I decided to express my frustration with the special day for sweethearts by writing.
I sat down at my computer and created a character who felt exactly the same way I did about Valentine's, but I made it even harder for her. She owns a florist shop where she can't escape her least favorite day of the year.
As writers it's our job to make our character's lives challenging. That way they have something to overcome. Because this is a romance story, I needed a bigger than life hero. Enter Derek—a man hiding in the small Oregon town from his life as a music superstar.
I wanted to create strong, successful characters who still had things to overcome-that's what makes them come to life.
That was how A Love Song for Kayla came to be. I'm happy to say, writing Kayla's story was cathartic. I no longer have such strong feelings about Valentine's Day. Kayla's tune also changed when she met Derek.
Here is a little bit about the story.
Ever since she was sixteen, Kayla Russell has dreamed of her perfect man. She even went so far as to make a list of desired qualities. The list has proven to be a bust since no man is that perfect, at least until she meets Derek. But will his secrets come between them and destroy what could have been something wonderful?
When music superstar Derek Parker comes to small town Oregon to escape the paparazzi he goes incognito as a deliveryman. He wants to leave his old life behind, but it proves to be harder than he realized when his past finds him. Now the woman he has come to care for feels deceived and no longer wants anything to do with him.
For all of you who don't enjoy the day, take heart, it's only one day. For the rest of you, I hope you have a wonderful day with your sweetheart.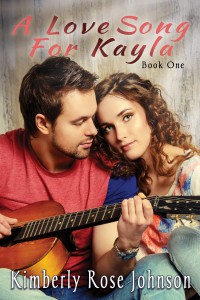 What an intriguing look in this heroine's eyes … so go for it, readers. Kimberley's giving away an e-book  of this lovely novel to one fortunate commenter.
Sign up for Kimberly's newsletter at her website:  http://kimberlyrjohnson.com/index.html
Links: http://amzn.to/2kl4Urd
Facebook: https://www.facebook.com/KimberlyRoseJohnson
Twitter: https://twitter.com/kimberlyrosejoh