Our guest, Jo Huddleston, is a multi-published author of books, articles, and short stories. Her debut novels in the Caney Creek Series and her latest book, Wait for Me are sweet Southern romances. She is a member of ACFW, the Literary Hall of Fame at Lincoln Memorial University (TN), and holds a M.Ed. degree from Mississippi State University. Jo lives in the U.S. Southeast with her husband, near their two grown children and four grandchildren. Visit Jo at www.johuddleston.com.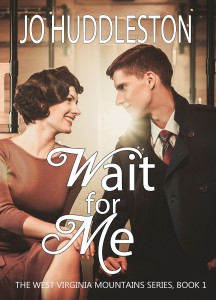 Following is an Jo's interview with a character from her novel. Wait for Me 
I'm in Coaltown, West Virginia meeting with  Claude Capshaw.
Hello. Are you the owner of Capshaw coal mine #7?
Hey, there. Yes, I've owned this mine for about a year.
Mr. Capshaw, do you own other coal mines as well?
Please call me Claude. And, yes,  I've bought coal mines in Kentucky, Virginia, and West Virginia. This mine here in Coaltown is my latest purchase.
Do you always live in the community where your coal mine is located?
That's right. I need to be close to the miners when I buy a new coal mine. They need see me around and come to know me as the fair, honest man that I am. My wife, Lillian, doesn't much like it when we move to a new coal community. In fact, she doesn't like living anywhere near a coal mine and is a little standoffish, she doesn't mix well with the miners and their families.
Claude, do you have children? How do they like living here?
We have a beautiful daughter, Julia. I think Julia likes it okay here. Her mother gives her a hard time about spending time with the miners' kids and forbids her to socialize, especially the boys.
Why do you think that is?
Well, my wife isn't much like my little girl and me. Julia and I can mix with the people here. But I know it's hard on Julia when her mother wants her to stay apart from the other kids. Julia's a normal high school senior, she wants to have friends, and she's torn between what she wants and what her mother demands. I try to encourage Julia all I can.
How do you do that?
There's a boy in her class she likes—Roberto. He works after school every day in my company store. He's a good kid. I don't criticize Julia or tell her mother when I see them talking. Like I said, Julia needs to have her friends. She'll be leaving in September to enroll at West Virginia University. I'm in agreement with her mother about that—it's important that Julia get a good education.
But I think my wife's only purpose in sending her to the university is so she will be in better social circles up there. Her mother thinks Julia needs to meet more suitable and acceptable young men than those here in the mining community. I just hope her strict rules and plans for Julia don't backfire and cause Julia to become disobedient. My little girl is a sweet child, but she has spunk. I just hope her mother doesn't push her too hard or too far.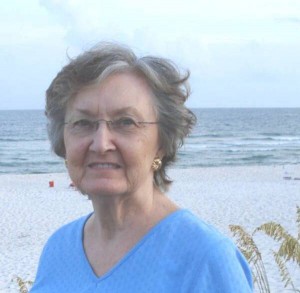 Jo is offering a free eBook for Kindle copy of her book to one commenter on this  post.
Here is the purchase link for Wait For Me: http://tiny.cc/bhigxx
Website www.johuddleston.com
Blog http://www.johuddleston.com
Blog http://lifelinesnow.blogspot.com
Facebook https://www.facebook.com/joshuddleston
Goodreads https://www.goodreads.com/author/show/1615694.Jo_Huddleston
Purchase eBook for Kindle and print copies of Wait for Me at: http://tiny.cc/xndfwx
Here's the back cover from Wait For Me.
Can Julie, an only child raised with privilege and groomed for high society, and Robby, a coal miner's son, escape their socioeconomic backgrounds? In a  1950's West Virginia coal mining community, can their love survive their cultural boundaries?
This is a tragically beautiful story of a simple, yet deep love between two soul mates, Robby and Julie. The American South's rigid caste system and her mother demand that Julie marry an ambitious young man from a prominent family. Julie counters her mother's stringent social rules with deception in order to keep Robby in her life. Can the couple break the shackles of polite society and spend their lives together? Will Julie's mother ever accept Robby?