Please welcome Norma Gail Thurston Holtman today, who is giving away either a paper or e-copy of her debut romance novel Land of My Dreams. Your choice, just leave your contact into with your comment.
Norma, please tell us how your work takes shape.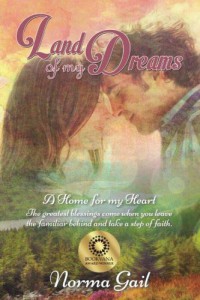 When the idea for a story begins to consume my mind, I mull it over for days or weeks until I grasp the characters and setting. I'm a pantster, only plotting when I get stuck or something doesn't work.
When I finally sit down at the computer, I write in layers, first getting concepts on paper, the story deepening with each pass. Each time through the story, I concentrate on stronger hooks at the beginning and end of scenes. The characters emotions deepen, their dialogue strengthens, their interactions with setting and other characters reveal deeper meaning, and the plot intensifies. Most important, the spiritual journey of the characters congeals.
Creating a story world is very much like a method actor preparing for a role. Immersion is the key. See the setting as another character. Read books, watch movies, talk to people, do anything that helps you identify with every possible aspect of what your characters will experience. Live their life in your mind.
I create playlists on my phone for each story, try the food, travel if possible, and craft metaphors that paint clear pictures for my reader. I make screensavers that contain hundreds of photographs showing flora, fauna, geography, architecture, and everyday activities.
Research is critical. I study the geographical area, time-period of the novel, history, local hotspots, food, clothing, traditions, music, and matters of importance to the people. These have to be believable and recognizable to people who live or visit there. There is nothing wrong in creating fictional places, but there needs to be a balance with reality.
My debut novel, Land of My Dreams is set in Scotland and New Mexico. I do a lot of contrast and comparison, and readers seem to like it. Scots-Gaelic and lowland Scots, as well as slang create interesting language differences. The Scottish people use English words in ways that are unfamiliar to Americans. In my home state of New Mexico, both Spanish and Native American words are part of everyday conversation. The two locations create some interesting interactions between the characters.
Writing fiction is a great adventure. At some point, the writer and characters merge and the characters take over; leading to scenarios the writer never imagined. When the writer feels the emotions of the characters, readers will as well. © Norma Gail Thurston Holtman, August 28, 2017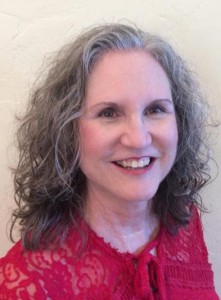 Norma Gail's debut contemporary Christian romance, Land of My Dreams, won the 2016 Bookvana Religious Fiction Award. A women's Bible study leader for over 21 years, her devotionals and poetry have appeared at ChristianDevotions.us, the Stitches Thru Time blog, and in "The Secret Place." She is a member of American Christian Fiction Writers, Romance Writers of America, Historical Writers of America, and the Women's Fiction Writers Association. Norma is a former RN who lives in the mountains of New Mexico with her husband of 41 years. They have two adult children. If you're interested in connecting with me, I invite you to follow my blog, join me on Facebook, Twitter, Pinterest, Instagram, Goodreads, or Amazon.