A big welcome to Janice L. Dick, an indie author from the Canadian prairies. She's has been writing since 1989.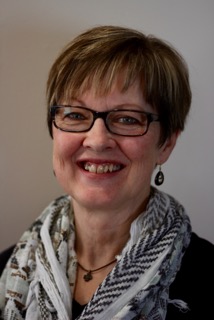 Her work includes an historical fiction trilogy (now out-of-print but due for re-release), a contemporary cozy mystery as yet unpublished, short stories, dozens of book reviews, blogs, and a new historical series begun in 2016.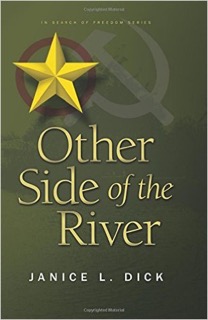 The first book in this series, Other Side of the River, is the story of a group of Mennonites in northern Siberia who flee across the Amur River into China to escape Stalin's regime.
The soon-to-be-released sequel, In a Foreign Land, fictionalizes the account of a survivor who lived with his family in northern China from 1930 to 1951, through civil war, advancing Soviets, and the Korean War. Release date is estimated end of January.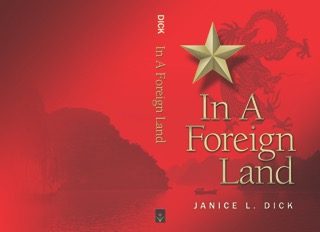 Janice says, "I love being able to share the feel of a certain time period, the economic and political background, the values and beliefs of my characters, the settings that go with it. But my main aim is to share hope. No matter how difficult the conflict facing the characters, I want the story to showcase God's faithfulness and goodness.
"I first became interested in history by listening to my parents, aunts and uncles visit at my paternal grandparents' home. Their memories and experiences fascinated me, as did the treacherous times they recalled from South Russia during the Russian Revolution and their consequent emigration. Pair that with my growing interest in Russian history—aided by Tolstoy, Dostoevsky and Pasternak—and you have a girl with dreams.
"However, in spite of my dreams, I didn't know I could be an author. I was just an ordinary farm girl who loved reading and all the English, literature and composition classes in school. My time came once my children were all in school, and I became a founding member of a local writing group. From there, God led me to writing courses, conferences, presentations and organizations that helped me realize my dream of writing a novel…six novels now.
"A small publisher encouraged to write a short story set in contemporary mode instead of historical. I decided to go all out and write in first person as well, something I'd never done before. The result is a 10K "short" story called The Christmas Sweater. For a free digital copy, go to Smashwords, click the buy button beside my title, and add the code WZ65T.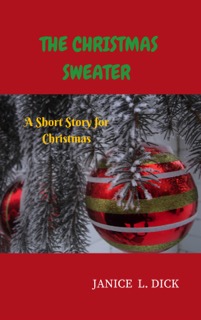 "Thank you, Gail, for featuring me and my writing on your site. Sharing promotion is a great way to help a fellow author."
It's been my pleasure, Janice. I hope my followers enjoy your story and go on to read all of your novels.