WElcome to DARE TO BLOOM, Jodie. Tell us about your novella, please, and what prompted you to write it? 
Here's the back cover copy of Hearts Tightly Knit:
Orphaned at age ten, Ellie Stafford and her twin sister Mae made a vow—to stick together and never marry. Now in their mid twenties, they are bucking convention in Calder Springs, Texas, as women with respectable occupations who can take care of themselves. Ellie works at the Good Fixin's Diner and spends her evenings knitting garments for The Children's Aid Society. When a handsome local rancher shows up searching for a cook, she's hardly tempted, despite his good looks.
Luke Rogers owns a spread just outside of Calder Springs. It was running as smooth as cattle going through a chute until his cook up and marries and high-tails it back east. With no cook and a bunkhouse full of ranch hands ready to revolt, he persuades Ellie to temporarily fill in until he can hire someone else. He should have known better than to get tangled up with another woman.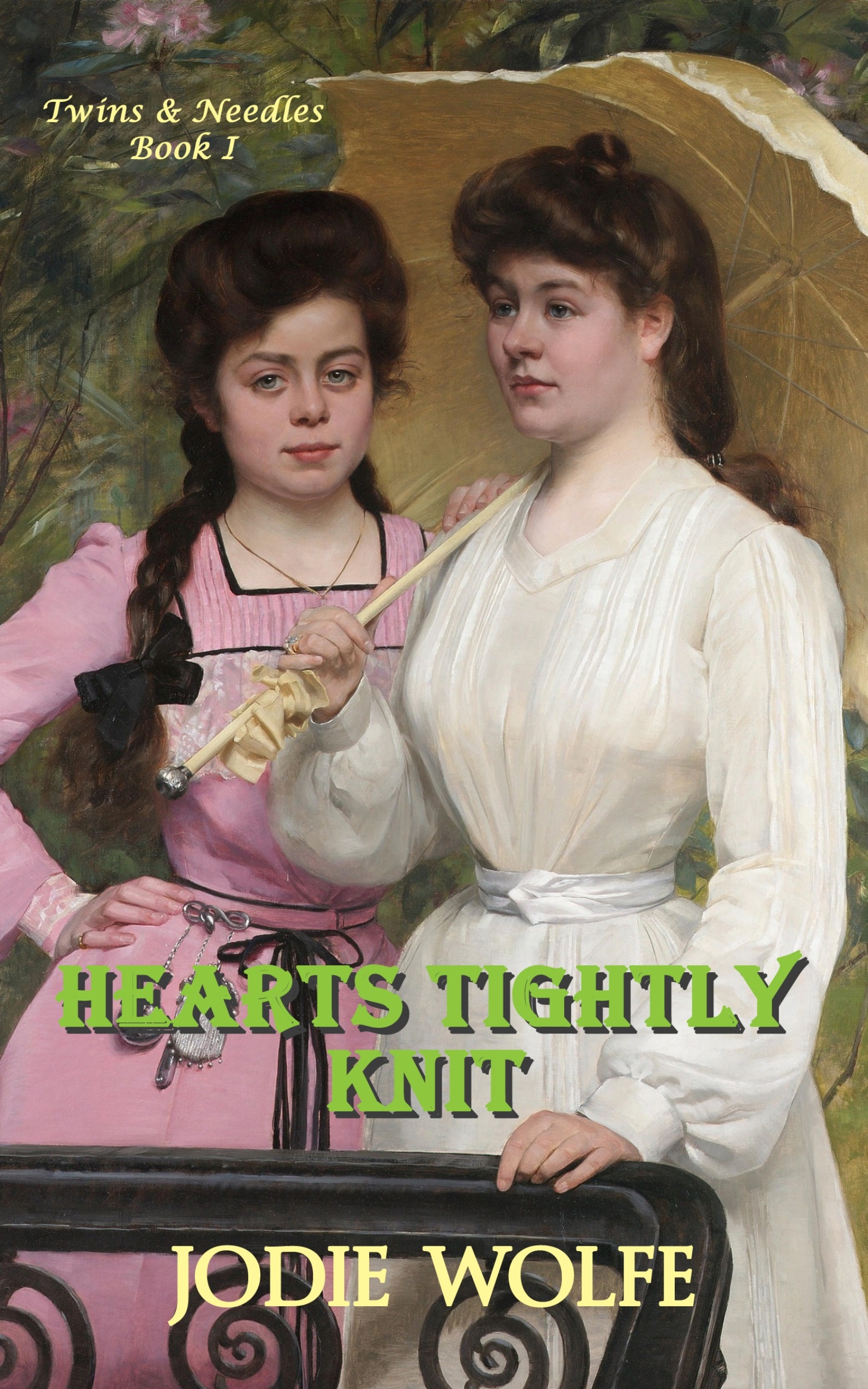 I'm part of a group blog, Stitches Thru Time and several of the writers decided to work on a novella collection together. Each of our novellas released separately before being compiled into the collection.
Did the character come to you first, or the plot?
For this story, the plot came first. I wondered what would happen if twin sisters made a vow to always stick together. What would it take for one of them to change their mind?
What was the most difficult part of the writing? 
Hearts Tightly Knit is the second novella I've ever written. I'm used to writing novels that are anywhere from 85-95,000 words, so it's a challenge to write something much shorter.
Which is your favorite part of the writing business – writing, editing, or promotion?
My favorite part is two-part…the research and also the writing process. I truly love delving into history and the whole story process. Getting words down on paper is my favorite part of writing along with breathing life into my characters.
Did this work require any research – what was that like? 
Each of the books I write requires at least some research. They are always set in the 19th century so I've done extensive research in the past to have a good handle of the time period. For this novella, I learned what I could about the Orphan Train, which is quite fascinating.
PURCHASE LINK:
http://www.amazon.com/Hearts-Tightly-Knit-Jodie-Wolfe/dp/0997502606?ie=UTF8&keywords=hearts%20tightly%20knit&qid=1464649958&ref_=sr_1_1&s=books&sr=1-1
Jodie is giving away one print book (US only) to a commenter. Thanks for taking the time to visit, Jodie, and all the best with your novella.
You can find Jodie at:
Website: http://www.jodiewolfe.com
Facebookhttps://www.facebook.com/Jodie-Wolfe-553400191384913/; https://www.facebook.com/jodie.wolfe.1
Twitter: https://twitter.com/JodieAWolfe
Pinterest: https://www.pinterest.com/JodieAWolfe
Amazon: http://www.amazon.com/Jodie-Wolfe/e/B01EAWOHXO/ref=dp_byline_cont_book_1
Google+: https://plus.google.com/u/0/116840153259583634192/posts
Blogs Jodie contributes to: Stitches Thru Time, Putting on the New and of course, Quid Pro Quills.