I've always thought it would be fun to bring an ancestor to life for a modern-day audience. A few months ago, I read Jayme Mansfield's RUSH and vicariously spent some time claiming land in Oklahoma with Jayme's great-great grandmother. Jayme is giving a print copy of RUSH to a commenter. 
Jayme, how did you choose your genre? What about the writing process for this genre challenges you most? 
I love reading historical fiction, so it's a natural draw to write in that genre. Researching for accuracy and depth of story and characters is essential. Since there are so many means available for research, it's not difficult as much as time-consuming—in a good way! I've learned so much while researching and find special gems of information to add to the stories. RUSH was particularly exciting to research as the story is based on my great-great grandmother's experience in the 1893 Oklahoma Land Rush. My family had a treasure trove of letters, documents, photographs, and an oral history to pull from that brought her story to life.
Tell us about your characters. Do you have a favorite?
Several of the characters are closely based on real people from my family lineage. Mary Louisa Roberts is the real name of my great-great grandmother and the main protagonist. Her perseverance, independence, and faith are not only inspiring, but endearing for readers. Since I share her bloodline, I admit she is my favorite! To fictionalize her life and round out the story, I created several characters. One whom readers wish was real is the handsome and kind illustrative journalist from Boston who becomes Mary's love interest. Of course, there are several bad guys, and one in particular makes the skin crawl!
What struggles in Mary Louisa's story are still applicable for women today?
Even though life is much different today than back in 1893, women often still struggle with identifying and following their true calling, especially in the midst of caring for others. Mary is not only a woman in a man's world, but she is a single mother of a young child. Forgiveness, daring to love again, and trusting are timeless challenges.
What underlying moral premise undergirds your story? (What universal truth can readers take away?)
RUSH's book trailer, https://www.youtube.com/watch?v=Lbdg6w0c3JA, shares the message that there's something special about the past—it draws us in and reminds us we are part of it. It's a beautiful trailer and I hope you take a brief moment to enjoy it.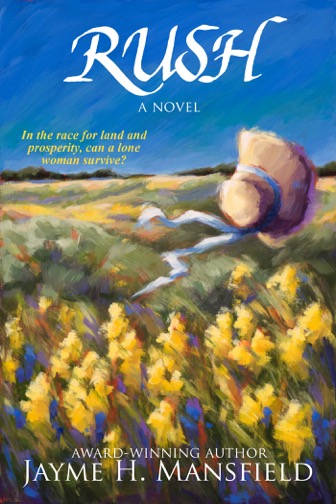 In what ways has writing changed your life?
Oh, where to begin? Besides all the wonderful people who are now part of my life, my work focus has shifted from teaching language arts and visual arts to primarily writing. I still spend a great deal of time running my art studio, but writing seems to permeate everything and is always on my mind.
Gail, thank you for inviting me to share about my passion for writing. Here's to all of us crazy about books!
Jayme H. Mansfield is an author, artist, and educator. Her award-winning novels, Chasing the Butterfly and RUSH, are book club favorites and Amazon bestsellers.
Her stories weave artistic, visual imagery with compelling plots and captivating characters. Romance, nuggets from the past, and timeless truths provide the fiber to make her novels rich and memorable.
Jayme lives in Lakewood, Colorado, where she and her husband have survived raising three hungry, hockey-playing sons. Currently, a very needy Golden Retriever runs the roost. When Jayme isn't writing, she teaches art to children and adults at her long-time art studio, Piggy Toes.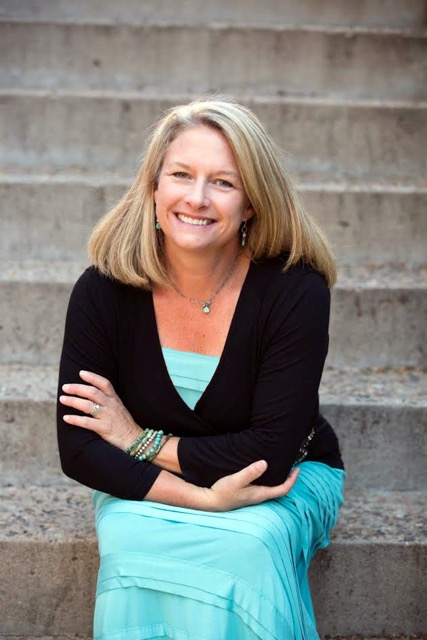 Visit Jayme at www.jaymehmansfield.com and subscribe to her monthly newsletter. She'd also love to connect with you on Facebook at https://www.facebook.com/JaymeHMansfieldAuthor/