A fellow writer recently sent me this photo of his newborn calf, a Saler-Hereford.
SO cute! Look at all that curly hair, and a face any mother could love!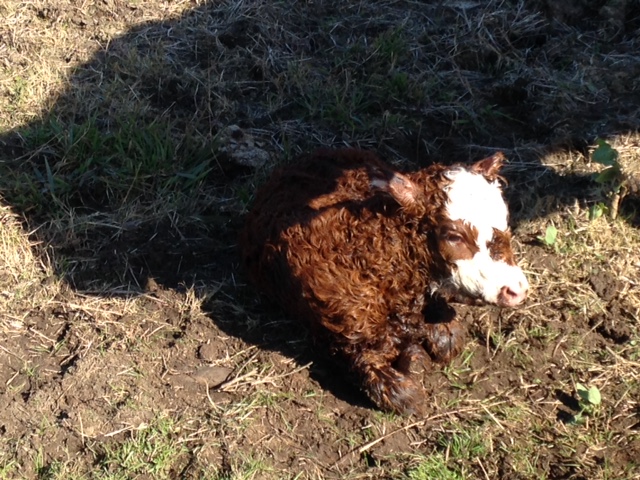 How does this tie in with today being RELEASE DAY for Kiss Me Once Again? Very clearly.
Sending a story into the world after such a long process of drafting, writing, editing, re-editing, re-re-editing (you get the picture) shares several parallels with birthing an infant.
But when that infant grows up, they're out of your hands…well, actually quite a while before that point.
So off you go, Kiss Me Once Again, my first World War II novella…out into the cold, but hopefully not cruel world. It's been joy-laced hard work to bring you to this moment. May you touch hearts and faithfully reveal the incredible era of World War II.
My publisher tells me this novella debuted at #56 on Amazon's Hot New Releases chart in the World War II Historical Fiction category.
Reviews
Kiss Me Once Again is a sweet novella that will make you feel like you are in the WWII era. I loved how Gail crafted Glenora, I could really feel her tough exterior filled with grease and less-than feminine features, but she also captured "Glen's" tender interior. Hank is everything you want to read in a 1940's hero. Affected by war, yet lacking confidence due to everything he's been through. It's a novella, so it's a quick read. I definitely recommend!  
 "Kiss Me Once Again is a heartwarming story of love, sacrifice, dreams deferred, faith and family. I always appreciate the historical research that underlies author Kittleson's stories." 
Purchase Kiss Me Once Again HERE for Amazon