Who knew? Purslane, a native Arizona plant I included in one of my novels, also grows in our Iowa back yard. But I only recently discovered at the Des Moines farmers' market that purslane is edible and also offers a TON of health benefits.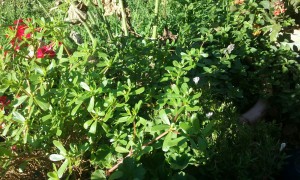 Suffice it to say I've now re-instated  a weed into my vegetable patches. And we're eating purslane in salads, soups, and a truly delicious pesto.
Sometimes we say, "Who knew?" about other treasures hidden in our own heritage. Maybe a fresh whiff of wisdom reveals a different side of a conundrum that has puzzled us for years, and we grasp the meaning behind someone's behavior.
Maybe even our OWN behavior . . . life's journey finally exposes a facet that we've missed until now. In the past couple of years, for example, my husband has discovered amazing sights, simply by taking the time to look  up.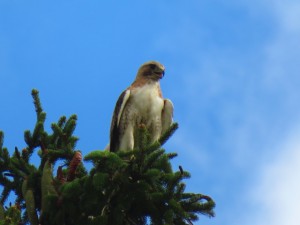 Until Now might make a good title for a novel some day … Kate, the heroine of With Each New Dawn, experiences many until now moments. Maybe that's because as an orphan, she entertains so many questions about her past.
What a positive thought–the more questions we have, the more opportunities for new discoveries. May the rest of your summer send some your way! (Just found a purslane plant with bright yellow blossoms!)