That's a mouthful at times. I have a friend who's facing surgery with extensive recuperation, plus two dreadful diseases in her close family.
Keep calm, you say?
With another friend, we have an ongoing discussion about how people make it through suffering, sorrow, illness, and loss. Sometimes I think it's a combination of this "carry on" attitude plus faith, of course, and a good dose of everyday concerns that keep us going.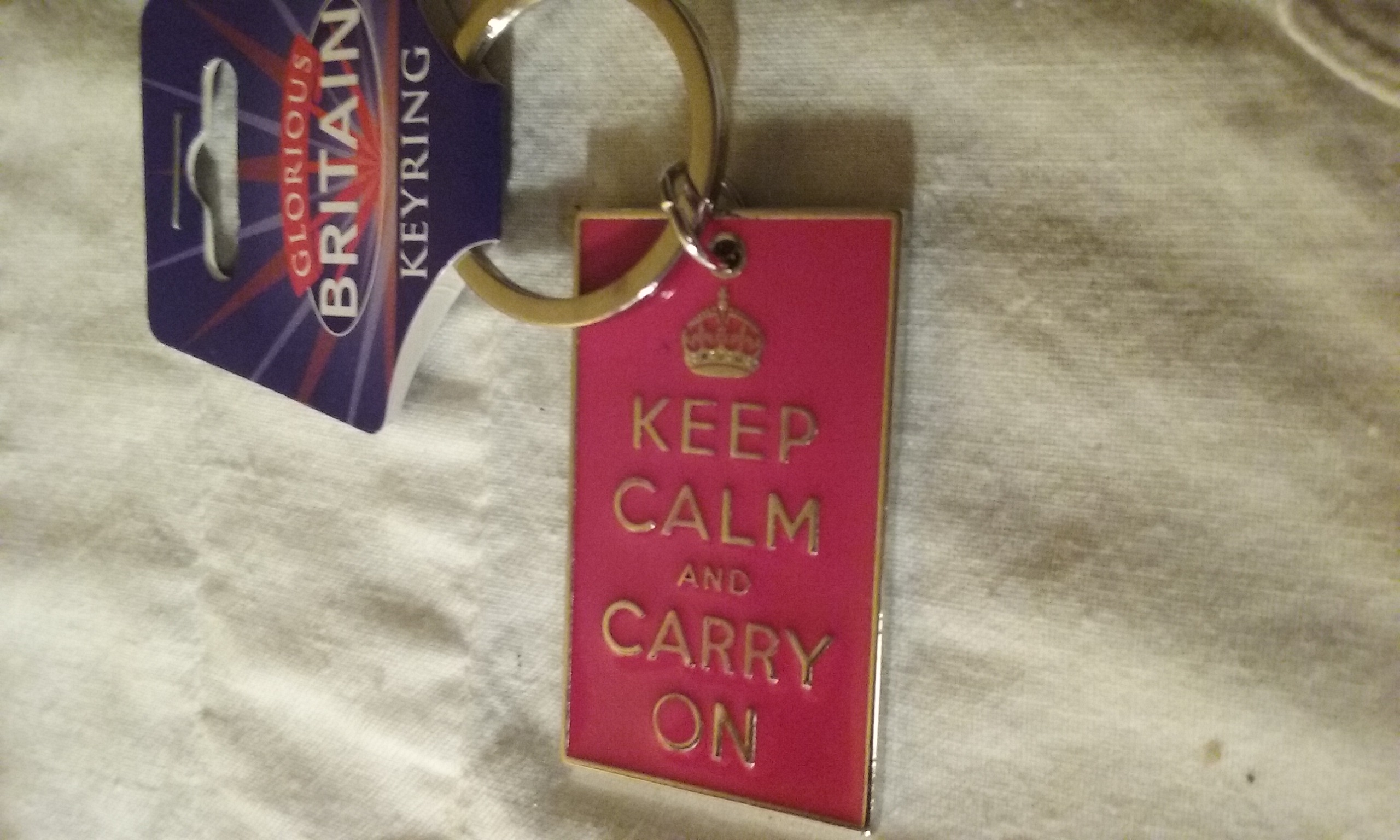 On our recent trip, Lance ordered bangers and mash, also known as sausages and mash, a traditional British and Irish dish combining sausages and mashed potatoes. The flavored sausages may be pork, lamb, or beef (often specifically Cumberland sausage. The dish is sometimes served with onion gravy, fried onions, or peas.
This dish, even when cooked at home, may be thought of as an example of pub grub, quick and easy to make in large quantities. I've read accounts of wartime children being sent to pick up the family's order of this dish at a local restaurant, since both of their parents were working.
During World War II, I wonder if, in addition to seeking divine comfort, the necessary constant task of providing food for their families helped everyone make it through. Here in the states, women survived dire Depression-era poverty and went on to endure the wait for their loved ones to return from the second world war.
Maybe it's no wonder that generation taught us to eat everything on our plates and placed high value on a good, solid meal followed by a lush dessert.