This photo reveals a sign of change. We all know what happens next…we wake up to hoards of brilliant leaves piling up on our lawns. And before we know it, yet another seasonal change lies just around the corner.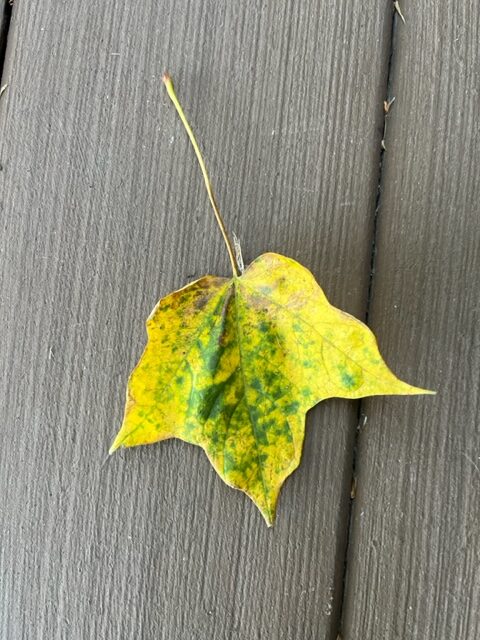 All of a sudden, it seems, vibrant summer green gives way to golden hues.
We begin to notice these leaves everywhere around our yard.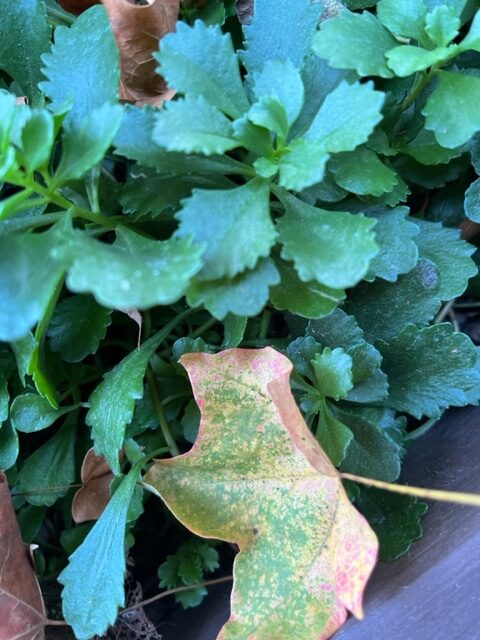 They get caught in cobwebs between flower boxes and porch floor, they cling to the edging against our house's outer walls. This one's a bit more interesting, with its pinkish tones.
The changing of the seasons reminds us of other alterations, some not so pleasant, some downright painful and ugly. As a friend who has battled fibromalgia's confusing pain for over twenty years said recently, "I've had to learn to adapt…it's the only way through."
This summer, I've been busy editing a new set of short stories for our 2024 Hill Country Christmas Collection and also editing a manuscript that has hung around for a long, long time. The characters really want to come to life–how can I throw them out, even though my writing was pretty pathetic way back when I started?
Ah…that's life, decisions upon decisions, and continuous change.
Nothing to do but keep plunging ahead, right? I'd love to hear about your own changes these past months, if you care to share.