A warm welcome to Vannetta Chapman, who writes inspirational novels full of grace. She has published over one hundred articles in Christian family magazines, receiving more than two dozen awards from Romance Writers of America chapter groups. She discovered her love for the Amish while researching her grandfather's birthplace of Albion, Pennsylvania. Her novel, Falling to Pieces, was a 2012 ACFW Carol Award finalist. A Promise for Miriam earned a spot on the June 2012 Christian Retailing Top Ten Fiction list. Chapman was a teacher for 15 years and currently writes full time. She lives in the Texas hill country with her husband. For more information, visit her at www.VannettaChapman.com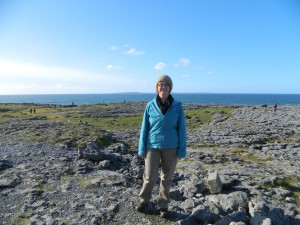 The Gift of Words
One of the most frequent questions I receive is "How do you avoid writer's block?" Wow! I don't even like to read that question, as if the very phrase writer's block might have cooties that might somehow crawl on to me.
I've published 16 books in 5 years, and I currently have a full length 100,000 word book due every 3 months. Yeah, that's a bit of a push even for me. So how do we make deadlines and still lead a balanced life?
It's pretty simple math. If I take my total word count and divide by how many days I have to complete it, then I know what I have to write each day. Easy, right? Except, I don't like to work on Sundays, and we're out of town some days. So a calendar and an Excel sheet are my friend. I make a column of every day that I think it's feasible for me to write between now and deadline, and then I divide that number into my word count. That's my goal each day. I do try to build in a week of extra time in case I come down with a cold or one of my kids wants to spend the afternoon together.
I resist the urge to speed ahead. I have 9 days left on my current project. It is so tempting to lock myself in a room and just finish it. However, I know if I do that, the writing won't be as good and I'll be completely depleted. I have another project after this one, and another. I'm incredibly thankful to have work. So I take care of myself, and I resist the urge to attempt 10,000 words in a day.
I feed the artist. When people mention writer's block, I suspect they are spending too many hours in front of a monitor. For me, it's very important to get away from my desk—to sew, garden, take walks, go for dinner, see a movie. All the things that we write about, the living part, that's something that we need to do as well. It rests our mind and our spirit. Now that it's fall the temps have fallen into a tolerable range in Texas, and I want to enjoy it. Feed your artist and spend some time doing the things you enjoy.
I put my family first. A top priority for me is to engage with my family. If my son calls, I stop what I'm doing, walk away from the computer, and talk to him. If hubby wants to make a quick drive to the country, I pack up my stuff and go with him. The story in my head will wait, and I don't have to worry because I'm doing my word count every day. But my family? Well they are precious, and I want to give them the very best of me.
Now it's your turn. How do you do deal with "burn out?" I pray blessings on each of you, and on the story that burns in your soul—that God will use you, use your words, and bless your efforts.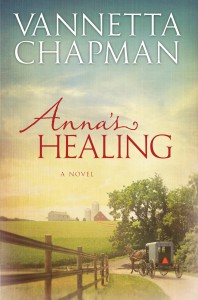 When a tornado strikes, Anna Schwartz's life is changed forever. She suffers a spinal cord injury and finds herself learning to live as a paraplegic. But then a miracle happens, and the world's attention is drawn to this young Amish girl who has experienced the unexplainable.
You may learn more about Vannetta at: http://vannettachapman.com
https://twitter.com/VannettaChapman
https://www.facebook.com/VannettaChapmanBooks
http://pinterest.com/vannettachapman/
https://instagram.com/vannettachapman/