When heat and oppressive humidity make it difficult to breathe, having a wind sweep in from the Northwest changes everything. Not just the weather, but our outlooks. Suddenly, we can enjoy being outdoors again, so I am.
Here's a bit of "cottage garden" that meets the eye in our back yard.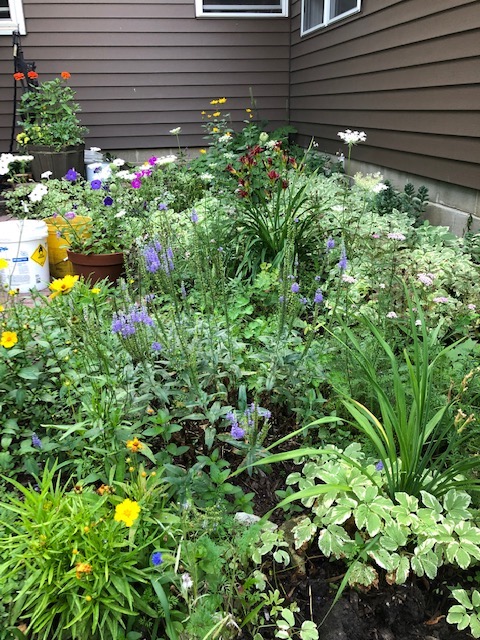 I can only imagine how tough it was for Everett to arrive at this same effect back during World War II when he emigrated from England to Texas Hill Country. Hotter, dryer, rockier. But he used his tenacity and determination, just like the pioneers of the previous century as he grew to love his new home in Land That I Love.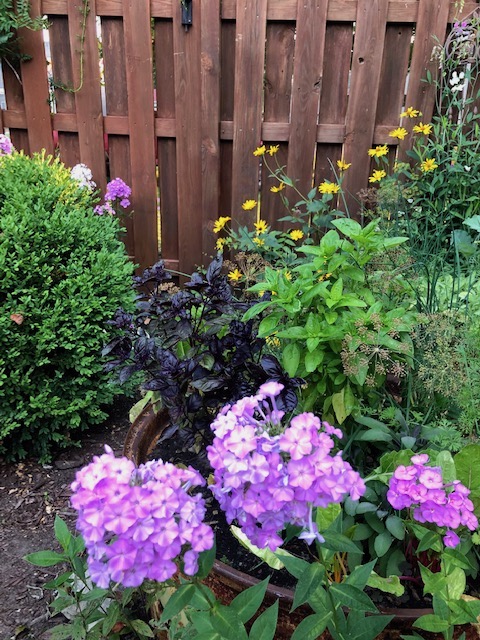 Beside the fence, hollyhocks are growing. Next year, I hope, they'll regale us as a backdrop to all of the other plantings. Tenacity, determination, and PATIENCE!