A promise is a promise. I said I would send photos from England and a continuous report of what we are doing over here. However, the photo part has to wait because my husband is at a camera shop right now seeing if his camera damage from the trip over the Atlantic can be fixed or if he needs to buy a new camera.
In the meantime, he has been taking what we hope are wonderful shots of everything we have seen so far. So here goes from Portsmouth where the D-Day Museum completely captured our attention and where I put my pinky in the very cold waters of the English Channel.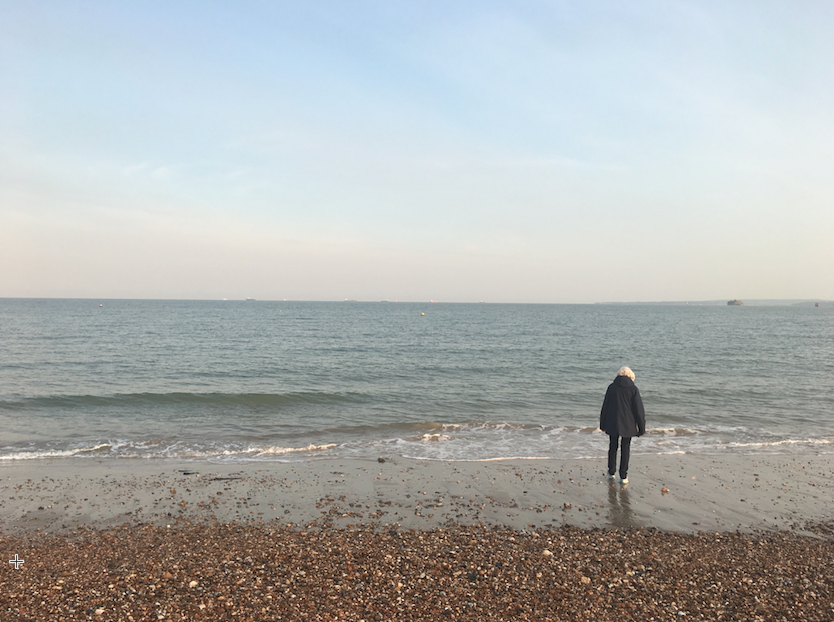 The Salty breeze from the channel made me very thankful for the coat our daughter found for me last week. We stayed minutes from the channel in the Easley guest house where Steve and Clare provided great breakfasts and loads of information about Portsmouth now and during World War II.
One of the highlights for me was meeting a couple of women on vacation during breakfast the first day. One of them grew up in a big brick house across the street and told us that along the line of houses, where we now could see a more modern one, that meant the original one had been bombed out during the blitz.
As usual meeting these women was a highlight for me. We also explored a bombed-out local Garrison church built long before Jamestown was founded.
We went to the Mary Rose museum. The Mary Rose was Henry the VIII's pride and joy, his best warship. But he watched her sink from Portsmouth Harbor. Centuries later, she was partially brought to the surface and is now reconstructed underneath a huge glass enclosure. So many artifacts retrieved from the Mary Rose and it's amazing they were still recognizable.
Today I am taking a break from concrete and cement for my poor aching feet, but ice is helping. We wanted to be on a tour today, but as often happens in life, had to change our plans. The same thing happened with being able to check my emails so if any of you have written me and not received a reply now you know why.
Still, it's a gorgeous day in Oxford England. Yesterday we saw punters rowing their flat-bottomed boats—which they call "punts"—on the river beside the colleges. We ate dinner where C.S. Lewis and his buddies met every week. It's a pub called The Bear and it was flooded with Americans. I sure hope Lance's photos have turned out OK. He can't tell at this point, but hopefully will be able to send some soon. For now, a few from our phone will have to do.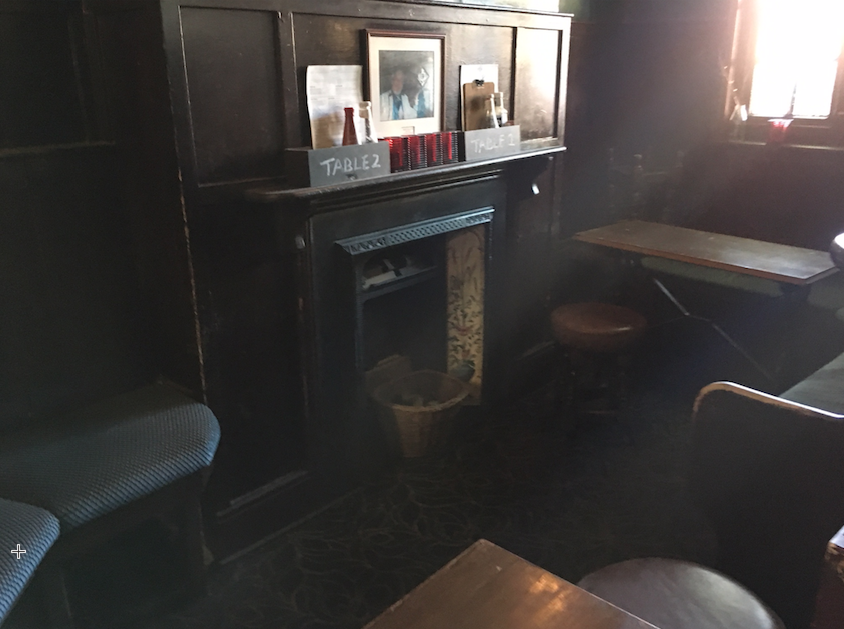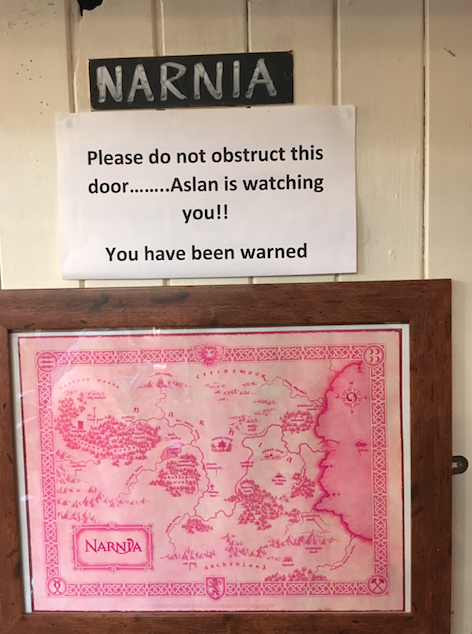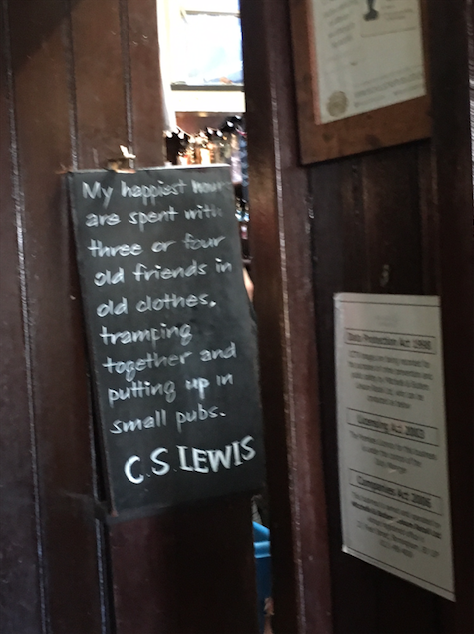 In the meantime, I'm reading The Weight of Glory by C.S. Lewis out in a beautiful back yard of our hotel and being reminded that even when our plans go awry the beauty around us reminds us of what really matters. Signing off for now.