Welcome to Char Jones, one of my favorite book reviewers. Here, she reminds us how FaceBook, while not perfect, has changed our lives.
This Thanksgiving I am especially grateful to Mark Zuckerberg. For his genius creation, Facebook, has enabled me to reach 60 countries in just two months as a literary reviewer! 
Using Facebook as my platform, I started blogging exclusively as a book critic in July, when, through a combination of sweat equity, alchemy and social media mastery, I was able to reach the maximum number of Friends — 5000 — in two and a half weeks.
My Friend mix is heady, including authors of two favorite historical fiction series — Susan Elia MacNeal, who writes about WWII spy Maggie Hope, and the mother-son team Charles Todd, who spins tales of Great War nurse Bess Crawford. 
Other esteemed friends include President Ronald Reagan's daughter Patti Davis, a fine writer herself, and the CEO of Kensington Publishing based in London, England.
My world expanded exotically the night I discovered I had a Friend in Casablanca, Morocco, site of one of my all time fave movies.
And the path through the global thicket became even clearer through connection with Canadian author/illustrator Hélène Desputeaux, whose charming children's picture books I had reviewed. 
Hélène and I became Facebook Friends, and one evening looking at her FB page I decided to check out her array of Friends, who turned out to be …. no surprise … illustrators! And not just Canadian artists, but artists from across the globe. I extended many Friend requests and to my great surprise and delight, many accepted. My world reach grew quickly from there.
The illustrator world seems an especially small one, so as I add another Friend from that amazing clan, I search for new Friends in countries I've not yet reached. 
This week alone I added Friends in Austria, Columbia, Costa Rica, Finland, Iceland, Jordan, Syria, Thailand, and Wales.
My Facebook Friends offer joy daily. Aussie author Anna Campbell suggests fine music. Writer Riham Adly from Giza, Egypt, and I share a weakness for books with medical themes and Anthropologie fashion. Malcolm Roscow from Bournemouth, England, serves as my Facebook Knight in Shining Armor ever since an online dweeb became a detractor. And so it happily goes. 
During this season of gratitude, therefore, I give thanks for my glorious global friends. Mr. Zuckerberg, I count you among them!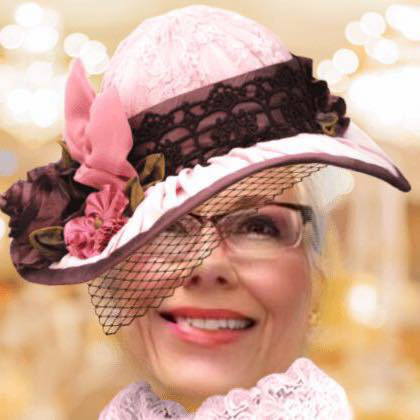 Char Jones blogs about books, movies, music, fashion, and life on Facebook as Literary Soirée. A past entertainment writer and healthcare executive, she can be found plinking away on two Apple devices simultaneously, Bose headphones atop her curls, cat Gracie snuggled against her, while her patient husband calls her for yet another missed meal. Her Facebook blog can be accessed at