First of all, Janet, your title and cover are fabulous! If I had to pen your goal for this novel it'd go something like this. God's love overrides our past failures and the injustices of life. By embracing his healing and guidance, we move out of the shadows into the light. Did I hit it pretty close?
Sounds good to me, Gail. My motto or tagline is "Writing with God's Hope," so all my books deal with addictions, compulsions, or hang-ups that can't be healed without God. The first book in the series, Worth Her Weight, focuses on food addiction. Worth Forgiving hits drug addiction as well as prejudice against those who are ex-cons. The twelve step programs remind us we're powerless over such thing. Like you said, only God's love can override past failures and injustices. In this new book, we learn not only about forgiving others, but the difficulty in forgiving ourselves.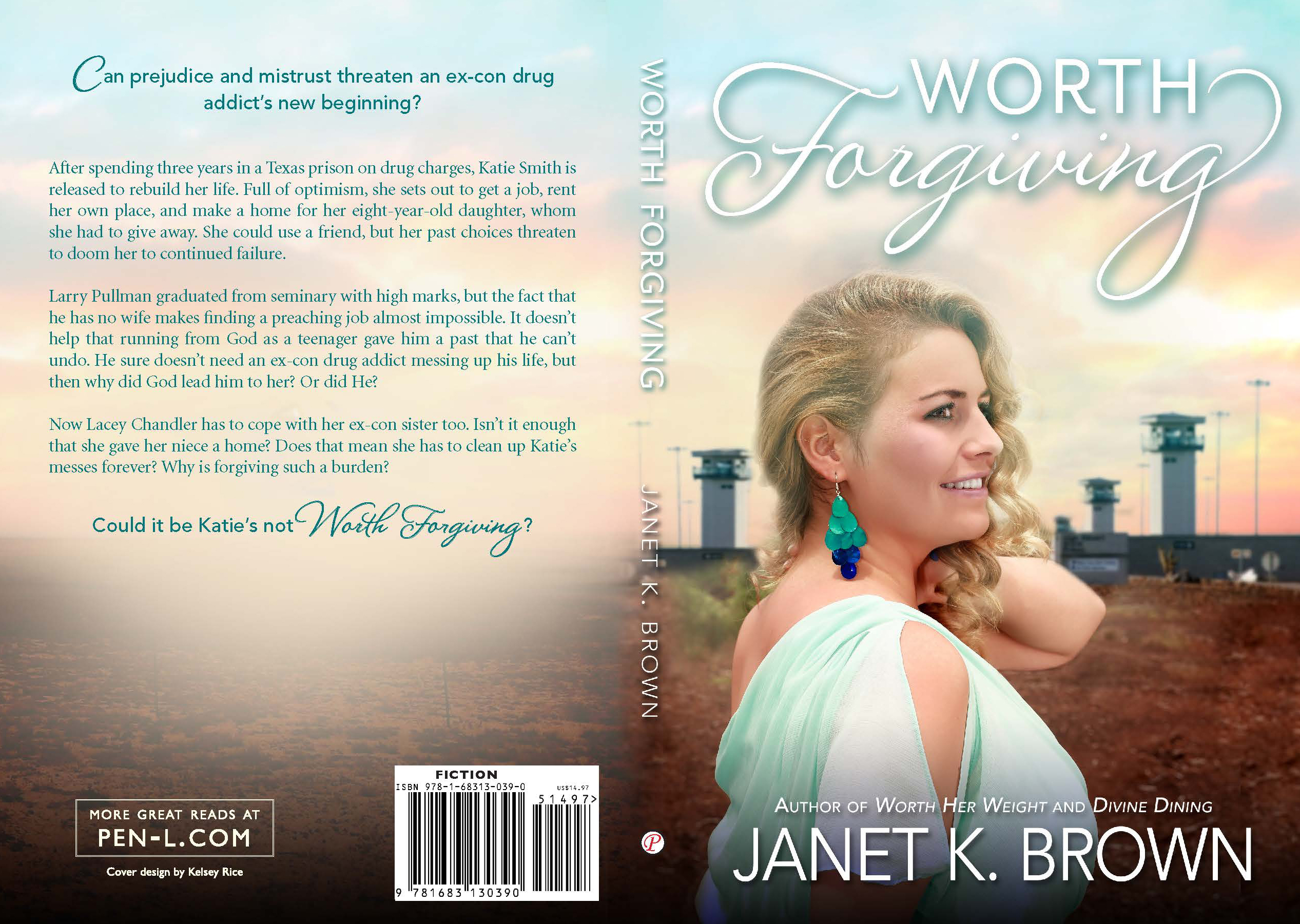 You have definitely mastered the art of piling troubles on your heroine! How did you learn to do that? 
I once took a course that reminded us to be "mean" to our characters. I guess that idea stuck. We must raise the stakes and make it even harder to reach our goal in order to accomplish a satisfactory ending.
Tell us about your intended audience. I'm assuming it's Christian readers, mostly women? Do you have an underlying desire to create empathy in your readership for the down-and-out of our society? 
Oh, wow, Gail. You hit the nail on the head, to repeat an old, forbidden cliché. My target audience for both books in the series is women 25-50 with some church background. For thirty years of my life, I suffered from food addiction. I struggled with depression, and my self esteem hit bottom before I was ready to let go and let God.
Twenty years ago, God healed me emotionally. I am not the same person I was through my twenties, thirties, and forties. Through His guidance and grace, I lost one hundred pounds, quit biting my nails, and came out of the shadows to accomplish His purpose
Before I even lost all my weight, I began teaching weight controlling classes. I have a heart for those who fight food addiction or compulsive overeating. I am blessed that through my suffering, God gave me more empathy for those who suffer any addiction. Even when I'm not teaching, I have others who contact me for prayer or encouragement for their problems. I feel so blessed by God to be used in the thing that is my weakest area. Isn't that just like God?
I haven't read the first book in this series yet, but assume we get to know the heroine's sister Lacey much better in that one. Which character do you identify with most? How did that character first occur to you?
I would have to say Lacey. Though Worth Her Weight isn't my story, still Lacey coped with many things that I dealt with such as the suicide attempt. Despite that, I find that I can identify with others like Katie in Worth Forgiving who Satan has captured and built mental strongholds that only God can break.
Please tell us how creating the two books differed for you. I'm into writing a series, also, and it's fun to hear more details about this process. 
The most fun part is visiting the old setting and old friends that you "met" while writing the first book.
The hardest part is that everything in one character's life affects the other characters, so it's imperative to keep good notes. Since Katie was in prison for three years, her four-year-old daughter would now be seven. Since Larry was injured in the crime that Katie perpetrated, I had to remember to give him a limp. Just stuff like that. Good, better, excellent notes, I hope. LOL!
Finally, give us a little background about YOU – how did you begin writing fiction, and what did you do before? 
I've always loved writing fiction. That's my passion. When my daughters were little, I wrote and sold a few short stories. However, I settled into a writing career after I retired in 2006 from being a bookkeeper and medical coder.
I had finished ten novels by the time I received my first contract. All were adult fiction, except for one young adult, and that's what sold first. Victoria and the Ghost debuted in 2012.
Divine Dining: 365 Devotions to Guide You to Healthier Weight and Abundant Wellness was God's surprise, my one and only, so far, non-fiction. He woke me up one night and gave me fourteen devotions to help overeaters. I thought it was just to help me, but four years and three hundred and sixty-five devotions later, both Pen-L Publishing and myself believed it was a tool to help others. Later, this year, they will release a workbook to compliment the devotion book, so my non-fiction days aren't completely over. Neither are my fiction days, because the third in the Wharton Rock series should release in 2017.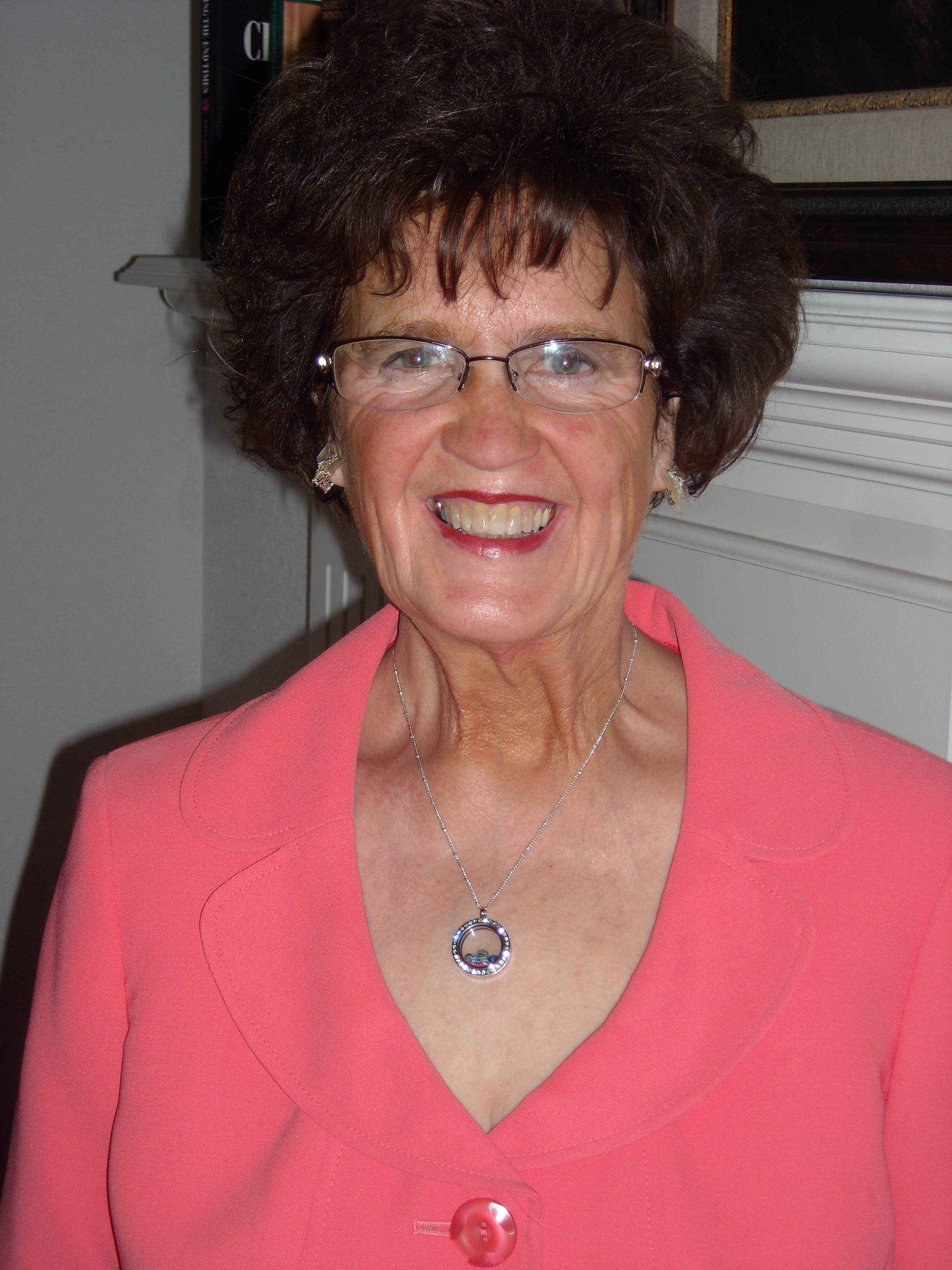 Worth Forgiving Second in the Wharton Rock Series
Prejudice and mistrust hinder an ex-con, drug addict's new beginning. The state of Texas releases from prison Katie Smith. Full of optimism, she sets out to get a job, rent her own place, and make a home for her eight-year-old daughter, but Katie gave away her daughter three years ago. She could use a friend, but her past choices threaten to doom her to continued failure.
Larry Pullman graduated from seminary with high marks, but having no wife makes finding a preaching job almost impossible. It doesn't help that running from God as a teenager gave him a past he can't undo. All he needs is an ex-con, drug addict messing up his life, but then why did God lead him to her? Or did He?
Isn't it enough that Lacey Chandler gave her sister's daughter a home? Does that mean she has to clean up Katie's messes forever?
Could it be that Katie is not Worth Forgiving?
PURCHASE LINK: Worth Forgiving
Janet is giving away an e-book of Worth Forgiving to one commenter here. Thanks so much for your visit, Janet.