Time and again, C.S. Lewis nails it. I just became familiar with his little Christmas poem called "The Nativity" from The Collected Poems of C.S. Lewis: A Critical Edition.
Among the asses (stubborn I as they)
I see my Saviour where I looked for hay.
How often does what we think we're looking for get in the way of what we might actually see by opening our minds and hearts?
Can anybody identify?
We live in the midst of change…constant change. Maybe it's due to aging, but change seems to blast us lately. "Us" includes our circle of family and friends, and change exists everywhere. Feels like we're constantly hit with another alteration to get used to.
Yesterday on her birthday, Lance pulled up a photo from our daughter's childhood. Reminded me of how creative she is, and how time has flown by. Here, I see childhood's uninhibited joys…exploration and discovery.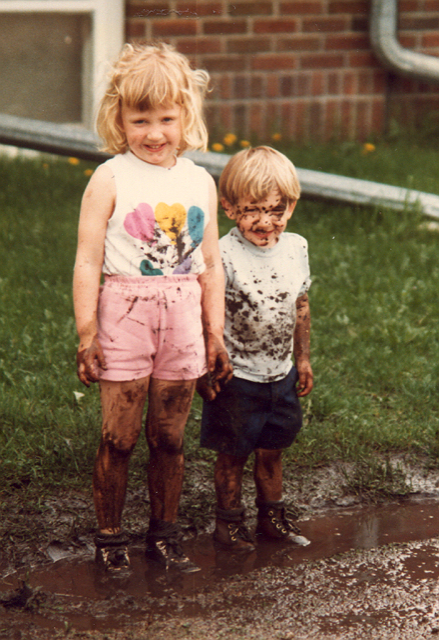 Ah, the pure pleasure of playing in the mud! Messes didn't bother me that much back then, all part of learning.
Anyway, here we are with Christmas around the corner. A different Christmas, with friends rather than family…and my prayer is for eyes to SEE, not just to LOOK.
May you, too, find what you didn't expect this season!