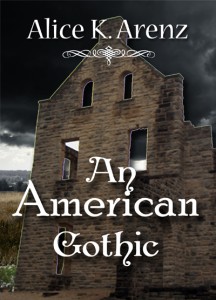 A hearty welcome to Alice K. Arenz. There's so much I want to learn about you and your work, Alice, so we'll start out with your favorite things about the Advent season.
Thanks, Gail, what a wonderful question! I've always loved this season—the sights, sounds, the gentleness that prevails—except in shopping frenzies, that is. I even have a cling on my car window that says "Merry Christmas!" which I keep up all year long. 😉
Because of some brain/hearing/balance issues, I can't enjoy the flashing lights on trees and houses, and sound issues make it difficult to listen to music. I miss that all year long, but especially this time of year. Still, the excitement in my grandchildren's' eyes when Christmas is mentioned, the joy I feel setting up Mary, Joseph and baby Jesus . . .
Christmas means time to spend with my children and grandchildren. Our celebration may not last long, but the time together is priceless—a true blessing from God.
Alice, tell us more about your writing history. What are the two most significant occurrences?
I've always had a very active imagination. Stories and books, TV, movies, and people's interactions made my mind soar with possibilities, spinning off into lands and scenes so real I could almost touch them.
When I was twelve, my handwritten Adventures of Christopher and Christina was passed around during study halls mingling 7th & 8th graders with high school students. That meant a lot of different ages read my wild imaginings of twins who delved into mysteries and got into danger on a daily basis. I don't remember much of that chronicle, just that the TV series The Man From Uncle, and other mysteries and suspense shows or books contributed to the overall story.
In the 70s, my "then" husband issued a challenge: get a B in a college creative writing course or agree to give up the dream. I got an A from the toughest teacher in the department, which led to a five-year contract with a New York literary agency. No hoped-for results, but it taught me discipline and determination, necessities in the writing world. Life intervened, as it tends to do, and until my "new" husband introduced me to Christian fiction, I ignored characters demanding release onto paper.
I prayed for for the writing dream to fade and die. Then Brandilyn Collins' Eyes of Elisha impressed me so much that I emailed Brandilyn. Boy, was I surprised when she wrote back! She suggested I join ACFW (American Christian Fiction Writers) which started a whole new era of learning and writing.
In spite of more health issues—especially hypersensitivity in my fingers and hands that made typing a challenge–between 2008 and 2010, I got three books published. The Case of the Bouncing Grandma (cozy mystery and Mirrored Image (classic romantic mystery/suspense), finaled in the Carol Awards, with The Case of the Missing M.D. winning the Carol Awards in 2010.
Now, after a five-year absence from writing because of even more challenging health issues, a new publisher, Forget Me Not Romances, has published my new classic romantic suspense, An American Gothic. My other books have been re-issued with wonderful new covers and changes. And two more hopefully will be out before the middle of next year! Talk about God's blessing with this second chance at my dream.
If you could do any kind of writing in the whole world, what would you write? A sci-fi trilogy that would knock fans' socks off?
Wow! I guess I would just want to write whatever God gives me and have it published. I'd love if it would knock the socks off fans—I'd love to know there WERE fans out there waiting for my next book!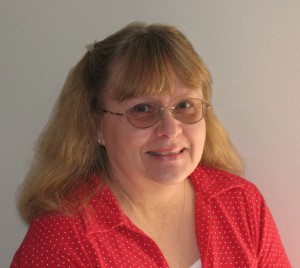 Please tell us about the work(s) you'd like to promote.
Presenting a chance for FOUR different winners to receive a special Christmas gift of ONE Kindle book from the following, feels wonderful.
An American Gothic(August 2015)—mystery/romantic suspense
She came to Foxxemoor to write a mystery, not become part of one.
Devastated by the death of a child in her care, Lyssie's heart strings are tugged when she finds another child in danger. Amid past secrets, lies, and betrayals of an old college friend's family, she must choose a twin brother to trust. The wrong decision could cost her life, and also the life of the child she's come to love.
OTHER BOOKS—RE-RELEASE
The Case of the Bouncing Grandma (Re-Issued September 2015), The Bouncing Grandma Mysteries, Book 1—cozy mystery
Has Glory hit her head one too many times, or was there really a foot dangling out of that carpet?
Reduced to watching new neighbors move in as a form of amusement, Glory Harper is stuck in a wheelchair with a broken leg, bored, and itching for some excitement. She just doesn't expect it to come in the form of a foot dangling out the back of a carpet as it's carried into her new neighbor's house. The problem is getting someone to believe her.
The moment police recognize Glory as the woman whose misadventures have given her a sketchy reputation, her believability quotient lowers considerably. Just when she thinks someone's taking her seriously, Glory realizes Detective Rick Spencer, a Harrison Ford look alike, appears more interested in her than in her story.
But, while she's looking in what seems the obvious direction to solve this mystery, the real criminals are hot on her trail.
The Case of the Mystified M.D. (Re-Issued September 2015), The Bouncing Grandma Mysteries, Book 2 – cozy mystery
First a foot, now a hand—what body part is next?
When her puppy finds a severed hand on a walking trail, Glory Harper is positive the signet ring belongs to a missing college professor who caused a lot of trouble around town. Her insatiable desire to solve his murder mystery finds her in over her head with secrets, blackmail, and arson.
With her sister Jane overwhelmed by fiancé troubles and an arson fire in her home, Glory latches onto an unlikely partner, and soon feels as though she's stepped into an episode of the Twilight Zone—where nothing is as it appears, and danger lurks around every corner . . .
Including from her boyfriend, Detective Rick Spencer.
Mirrored Image (Re-Issued September 2015) Mystery/Romantic Suspense
Their faces were the same, will their fates be as well?
Eccentric newspaper columnist Cassandra Chase and by-the-book Detective Jeff McMichaels clash over the murder investigation of Lynette Sandler—a woman who looks eerily like Cassandra.
The case becomes more than a test of McMichaels' mental acumen as he finds himself drawn to a woman he determined to dislike. While the department hunts a murderer, the uncanny similarities between herself and Lynette cause Cassie to launch her own investigation. What she uncovers gives her the sneaking suspicion that she was the murderer's original mark. She just needs to stay alive long enough to prove it.
Thanks so much for this interview, Gail. Merry Christmas!
And thanks to you, Alice. It's good to get to know you, and may the best FOUR commenters win one of your books!