I'm excited to welcome Linda Matchett to Dare To Bloom, because she loves the World War II era–a kindred spirit! By leaving a comment, you qualify for a free e-book copy of A Doctor In the House.
Linda, tell us about your new Christmas historical fiction. 
Countless books and articles have been written about the cozy relationship between Winston Churchill and Franklin Roosevelt during WWII, however their troops didn't always enjoy the same chummy feeling.
The two world leaders had known each other since Churchill was First Sea Lord at the Admiralty, and recognizing that Britain's combined military strength was greater than America's, Roosevelt cultivated relations with England by inviting the King and Queen for a U.S. visit in the late 1930s. After the war began and against the wishes of his isolationist-leaning citizens, Roosevelt continued to develop the friendship by creating the Lend-Lease program to provide supplies to his unofficial allies.
The desire for neutrality and not "getting involved in a war that isn't ours" was strong. Then one day after the attack on Pearl Harbor, Germany declared war on the U.S., and the country was forced into the conflict fighting on two fronts.
After a period of training, many of the American troops assigned to stations around the world encountered condescension and hostility from the British. Nicknames such as "Johnny-come-lately" and comments such as "late to the last war and late to this one" greeted the new arrivals in 1942. British morale was low, and the soldiers were poorly paid and bedraggled. In contrast, the Americans were well-paid, wore brand-spanking new uniforms, and had access to goods and equipment unavailable to the English. The catch-phrase describing the "Yanks" was "overpaid, over sexed and over here." The Americans didn't help matters by complaining about the food, weather, and a country they considered old-fashioned.
However, nothing erases prejudice like exposure, and authorities embedded British and American troops into each other's units, improving relations dramatically. According to one American soldier, "When you fight with them and next to them they are really all right." The British agreed. One Tommy commented he worked with "a very nice set of fellows indeed."
By Linda Shenton Matchett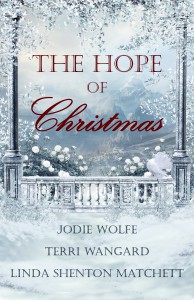 A Doctor in the House (part of The Hope of Christmas collection): Emma O'Sullivan is one of the first female doctors to enlist after President Franklin Roosevelt signs the order allowing women in the Army and Navy medical corps. Within weeks, Emma is assigned to England to set up a convalescent hospital, and she leaves behind everything that is familiar. When the handsome widower of the requisitioned property claims she's incompetent and tries to get her transferred, she must prove to her superiors she's more than capable. But she's soon drawn to the good-looking, grieving owner. Will she have to choose between her job and her heart?
Archibald "Archie" Heron is the last survivor of the Heron dynasty, his two older brothers having been lost at Dunkirk and Trondheim and his parents in the Blitz. After his wife is killed in a bombing raid while visiting Brighton, he begins to feel like a modern-day Job. To add insult to injury, the British government requisitions his country estate, Heron Hall, for the U.S. Army to use as a hospital. The last straw is when the hospital administrator turns out to be a fiery, ginger-haired American woman. She's got to go. Or does she?
Buy Link: Available from www.amazon.com/dp/B077656725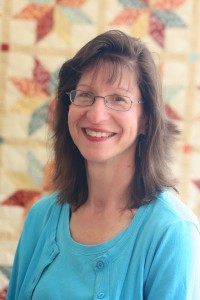 Linda Shenton Matchett is an author, journalist, blogger, and history geek. Born in Baltimore, Maryland, a stone's throw from Fort McHenry, Linda has lived in historical places most of her life. She is a volunteer docent at the Wright Museum of WWII and a trustee for her local public library.