My guest is Carol Round, the author of Journaling with Jesus: How to Draw Closer to God  Journaling has definitely helped me along the way, so I'm glad to welcome Carol. She's offering a free book to one person drawn from all commenters, so go for it! 
In a warm and conversational tone, Carol describes the benefits and practices of prayer journaling as a discipline to help the reader draw closer to God, discern that still, small voice and set the reader on a journey of spiritual growth. With biblical evidence of the advantages of this form of prayer, Journaling with Jesus: How to Draw Closer to God also provides real-life examples from other women who prayer journal as well the author's own personal experiences. With encouragement, inspiration and resources offered in this book, women will be supported in their desire to grow spiritually. The final chapter in the book encourages the reader to sign a covenant with God to keep a prayer journal for 40 days.
Here's a review of Carol's book: five out of five stars, Lynnon July 12, 2014
I love this book. Unlike other books I have read on this subject, this one is very practical. The author helps you to grasp the vital importance of spiritual journaling. The author is very real, honestly sharing her own life experience. She also gives additional resources from other people to help you as you embark on your own journaling adventure. This book is great for people who have never started to keep a journal as well as for those who already are journaling. I often struggled to maintain the practice of keeping a spiritual journal in the past. Now I am more convinced of the extreme value and am very motivated to not neglect this opportunity to grow closer to Jesus.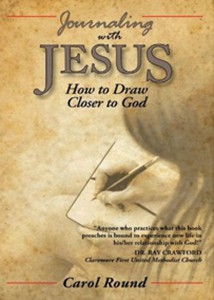 And now, a few words from Carol: Journaling to a More Authentic Relationship with the Lord
Are you as close to God as you want to be? If not, did you know you can have a more authentic relationship with your Heavenly Father through the spiritual discipline of prayer journaling?
Through keeping a daily prayer journal you can
Learn to recognize the voice of your heavenly Father and come to know Him as your dearest friend. Your Creator God wants a relationship with you. John 20:27 says, "My sheep hear My voice, and I know them, and they follow Me."
Journaling is a healthy habit helping you to slow down and eliminate "hurry" from your life. Can you relate? I can. Jesus was never in a hurry. How does this help your relationship with the Lord? James 4:8 tells us, "And when you draw close to God, God will draw close to you."
Journaling allows you to appreciate the extraordinary in the ordinary. Those suffering from Seasonal Affective Disorder find it difficult to find joy during the winter. One morning, I began to notice the beauty found in the grays and browns of a winter landscape. The limbs and bark of leafless trees drew my attention and I began to notice the patterns and shapes. I realized God's beauty can be found in the ordinary. Psalms 17:1 says, "The heavens proclaim the glory of God. The skies display his craftsmanship."
Helps you to listen better—to God and to people. Learning to listen for the still, small voice of God teaches you to learn to listen to people. How often are we focused on what our response will be instead of focusing on what the other person is sharing? When we spend time with God, reading scripture and writing in our prayer journal, we're focused on Him. In Mark 4:23-24, Jesus tells us "Anyone with ears to hear should listen and understand. Pay close attention to what you hear. The closer you listen, the more understanding you will be given—and you will receive even more."
Builds your prayer life and increases your faith. By looking back through your previous prayer journals, you'll see how faithful God is when we take time for Him, trusting that He knows what is best for us. Romans 10:17 says, "So faith comes from hearing, that is, hearing the Good News about Christ."
Connect with Carol:
Blog: http://carolaround.com/
Book website: http://journalingwithjesus.com/
Facebook page: http://www.facebook.com/carolaround
Twitter: http://twitter.com/carolaround
Amazon author page: http://www.amazon.com/Carol-Round/e/B0083ZEAWI/ref=ntt_athr_dp_pel_1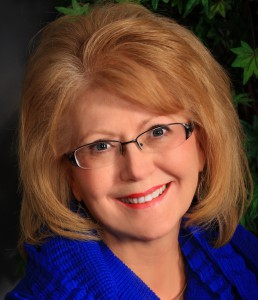 Carol Round
Columnist/Author/Speaker
"Draw near to God and He will draw near to you." <*\\\\><