It's that time of year . . . the dill shows so many shades of green and yellow. Today I found a few stems perfect for picking – my mother-in-law taught me the shade to look for, and of course, the pungent smell.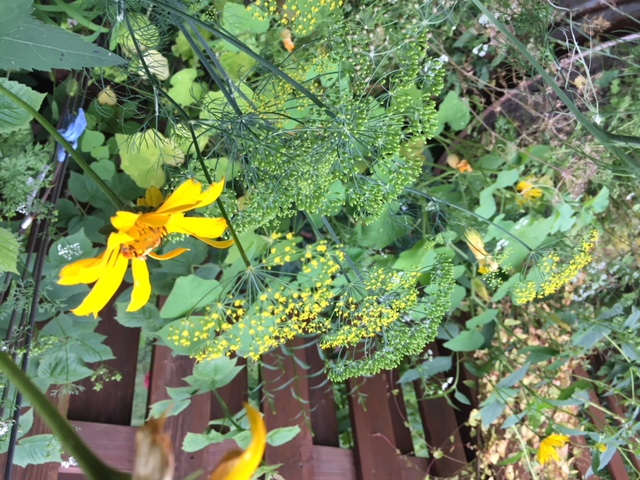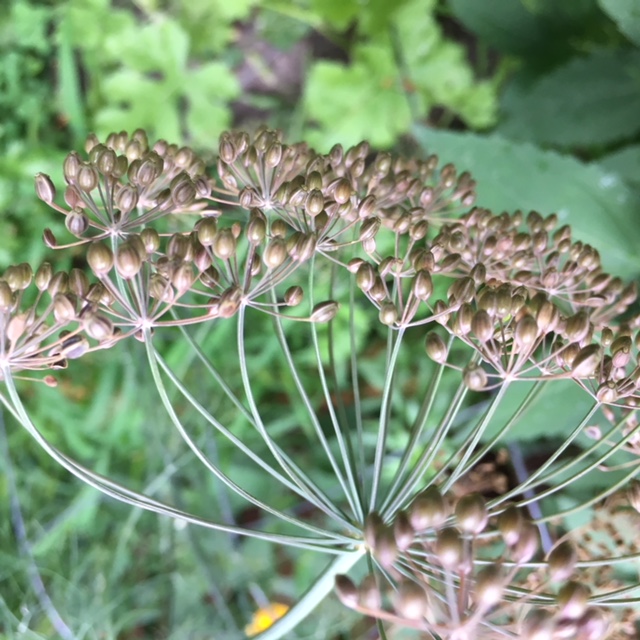 Tickweed blossoms in our back yard couldn't be brighter.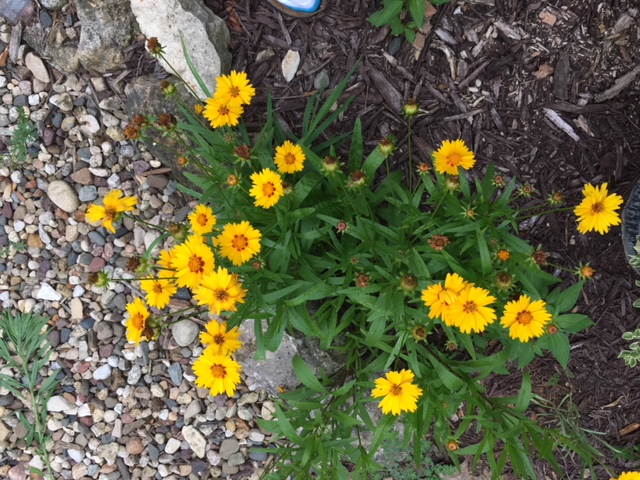 And the zinnias are not to be outdone. Talk about the "layered look!"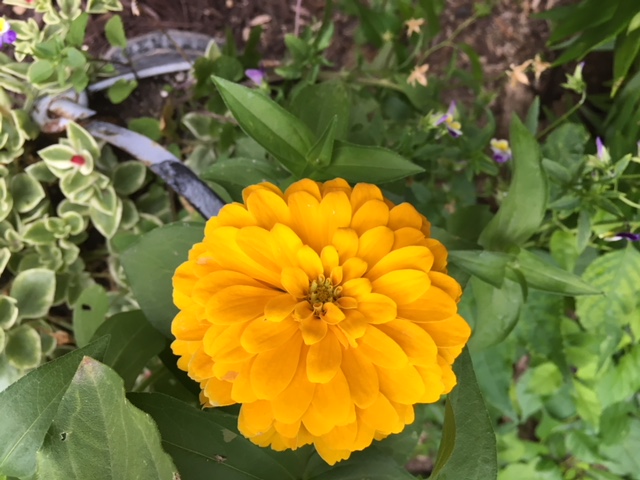 Then there's the phlox . . . plain old-fashioned lovely.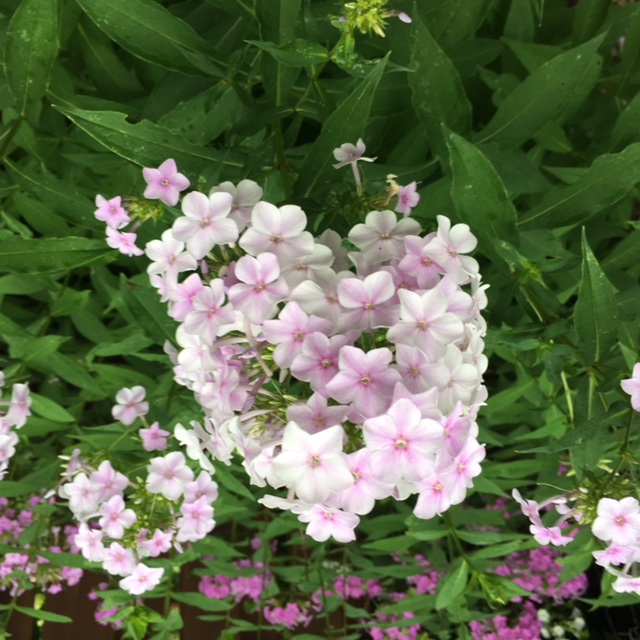 Being gone for a couple of weeks in the middle of summer brings surprises when you return. I've been "gone" from my blog for too long, too, and this gets me started again. I've been editing the first book in the Women of the Heartland series, though, so haven't gone completely AWOL.
In Times Like These shall rise again . . . and be all the better for it.
Now, a book on very early Arizona history has captured my attention. I really can't imagine what it would have been like to ride those gorgeous canyons, viewing Sedona's gorgeous red rocks or the outrageous beauty of Mogollon Rim Country for the first time. What would it be like happening on the Tonto Natural Bridge on horseback, or seeing a saguaro cactus in the distance?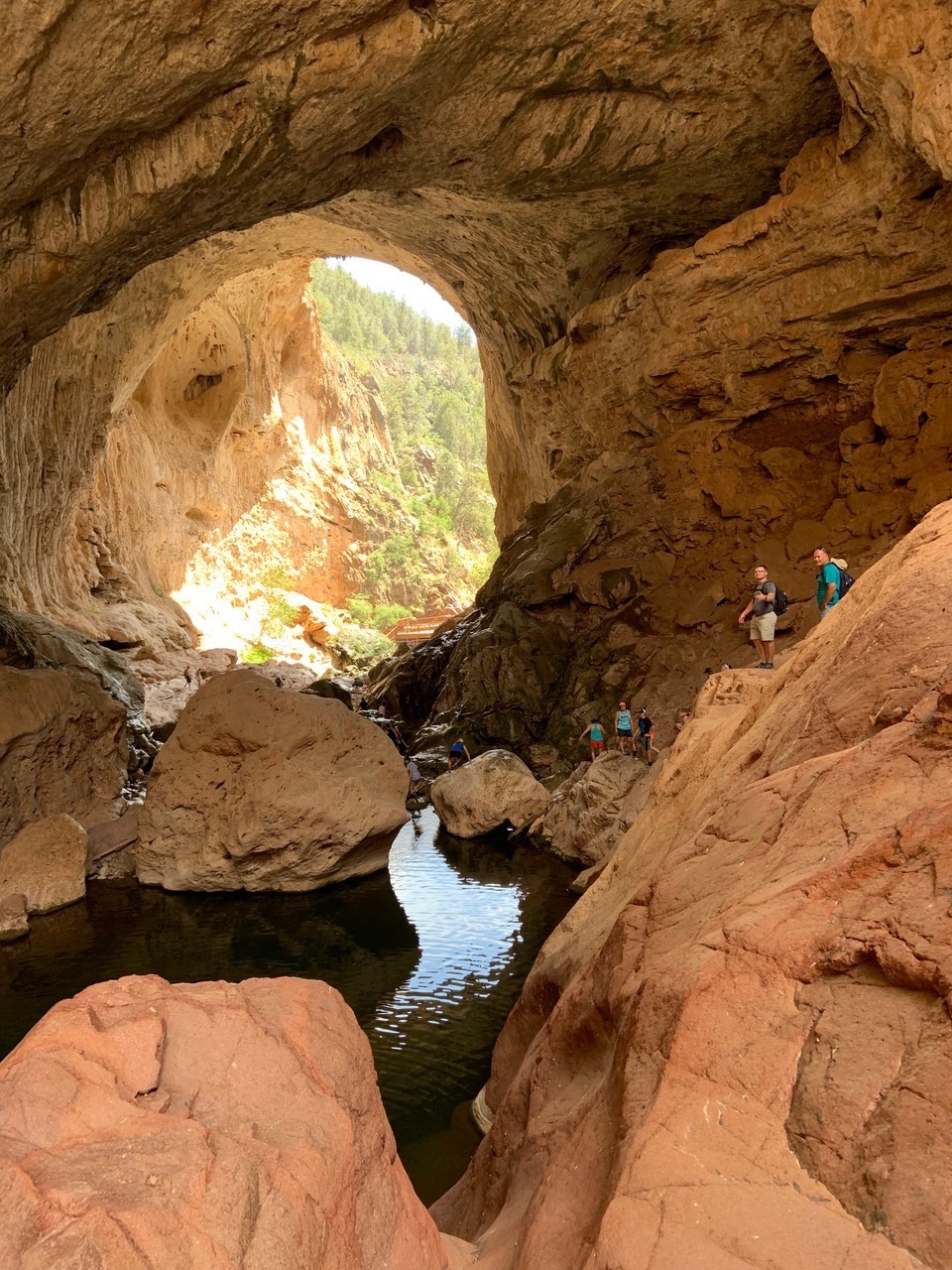 There might even be novel fodder here. Who knows?