I'm happy to welcome Carole Marie Shelton, an award-winning writer. She's the author of middle grade novel, Cosmic Chaos (Ashberry Lane, 2015), and the author of a soon-to-be-released picture book, Sasquatch Loves Bacon Day!(Clear Fork, 2021). She and her four children live in the Pacific Northwest where they enjoy hiking and seeking new adventures.   Carole is giving away TWO COPIES of Cosmic Chaos to commenters–great Christmas gift for a middle-grade child!
Our world was suddenly turned upside down. I was in the process of writing two separate middle grade novels, while also researching an idea for a sci-fi novel when I received a call that urgent help was needed. My extended family had an emergency, which resulted in my young cousin coming to live with us.
We knew it would be temporary, we just didn't know how long. We welcomed him with open arms and enjoyed having him in our home. And through each day, every moment of his time with us, there was this quiet fierceness emanating from him with determination to get back to his mom, no matter what. 
It occurred to me that this was the same goal of the main character, Logan, in my science fiction story idea — to get back to his mom. And Logan is close to the same age as my cousin. I decided this was the time to write Cosmic Chaos, not later.  I needed to write while I could see and experience the intensity and longing coming from this young man so I could accurately apply it to my story.  
I finally completed the first draft about two years after Logan returned to his mom and the book was published just a few years later in 2015 by Ashberry Lane. I'm so thankful for my cousin's stay with us; otherwise, that science fiction story idea may have never been written. 
Cosmic Chaos is a sci-fi middle grade adventure novel intended for older elementary kids:   
Twelve-year-old Logan lives inside the Luna Biodome on the moon. Not only is the moon dust making him sick, it also sets him apart from the other kids. While Logan is inside his new robot's interactive program, his illness disappears and mysteries occur that he can't explain.
When Logan meets an annoying, yet undeletable program character named Amy, their misadventures awaken him to a glitch — a secret that could return him to Earth to track down his missing mother. But only if Amy will cooperate before the moon's lockdown and before the new robot destroys him.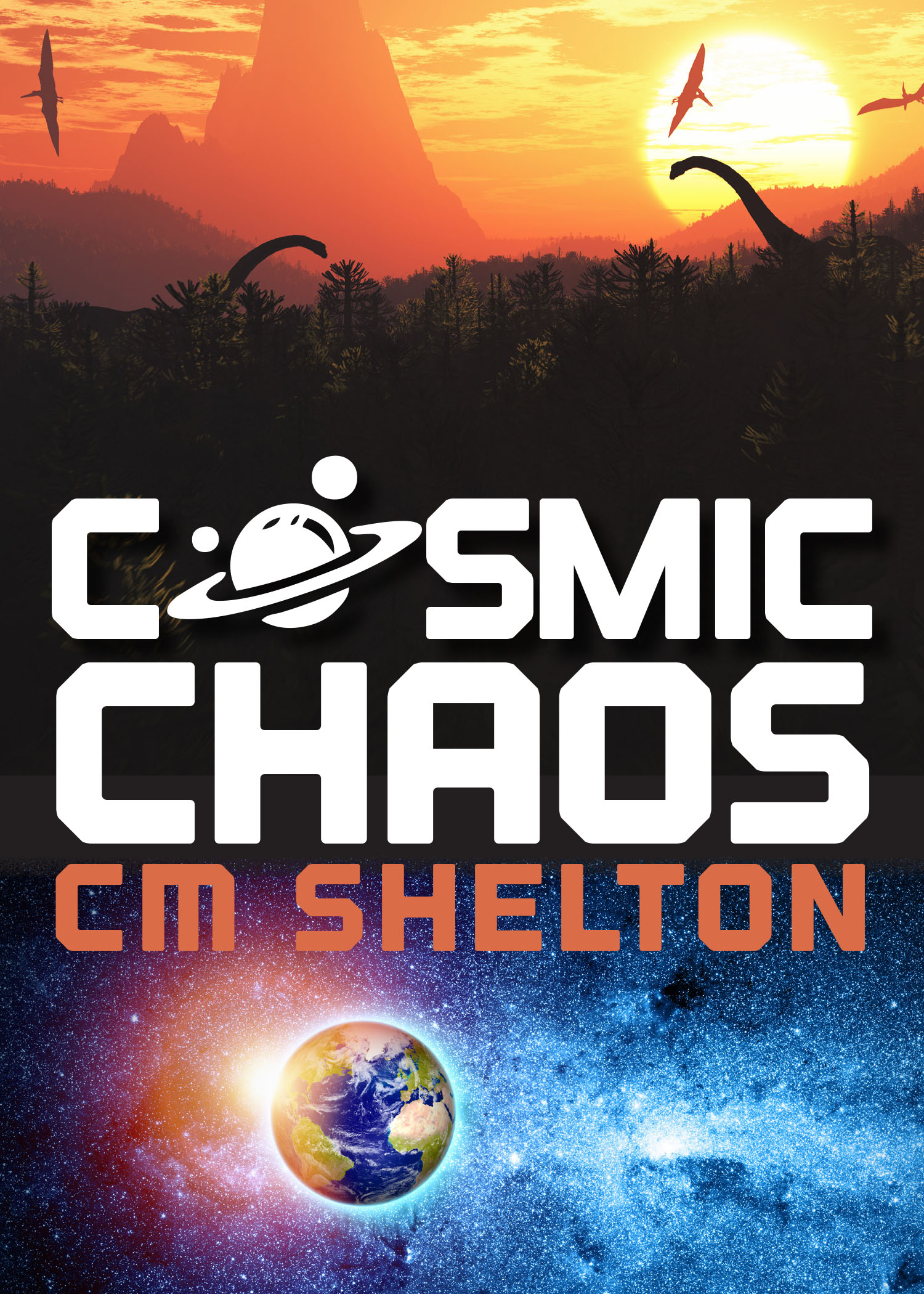 Connect with Carole 
Website and blog: www.carolemarie.com
FaceBook: https://www.facebook.com/AuthorCaroleMarie/
Twitter: https://twitter.com/CaroleMarie55
Instagram: https://www.instagram.com/carolemarie55/
To order Cosmic Chaos on Amazon: https://www.amazon.com/Cosmic-Chaos-C-M-Shelton/dp/1941720250/ref=sr_1_1?dchild=1&keywords=cosmic+chaos+shelton&qid=1601147968&sr=8-1
See More from Gail