My guest today is Liz Tolsma, author of Remember the Lilies and the other works listed at the end of this interview.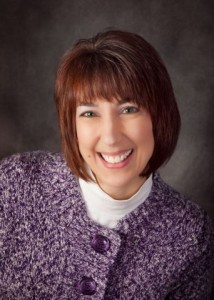 Liz, how did you start writing and what has kept you writing?
I've always loved to make up little stories. My fifth grade teacher had us do a lot of creative writing. I remember how much fun it was to write a tall tale because I could be as creative as I wanted. She told me that she hoped to see me as a published authoress one day. That sparked the dream in me. I veered off on other paths for a while, but one day I decided that I didn't want to get to the end of my life and wish I would have at least tried to follow my dream.
Tell us a little bit about Remember the Lilies.
Interred by the Japanese, missionary Irene Reynolds comes across a mysterious note while working at the censor's office. She memorizes the parts she must black out and delivers it to wealthy nightclub owner Rand Sterling. Before she knows what's happening, she's drawn into a web of secrets and danger.
Rand Sterling wants nothing more than to reopen his nightclubs once the war ends. But slimy Frank Covey wants his hand in the till—and has news that could threaten Rand's reputation if it became public. More importantly, beautiful and intriguing Irene Reynolds cannot discover this information if he expects to persuade her to become his wife.
When Irene is attacked by a sinister Japanese guard and their secrets are exposed, they must learn the true meaning of forgiveness—if they can stave off starvation until the American troops bring freedom.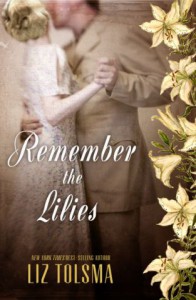 What inspired you to write this particular novel? When I was putting together the proposal for this series, my son noticed they were all set in the European theater. As a big Pacific theater buff himself, he suggested I set one there. I had heard about Westerners being interned at Santo Tomas a few years before that, and it was a perfect fit.
What do you like most about the area where you live and/or grew up?
I love that we live in the country, near farm fields and hiking areas and that I have room for a large flower garden and a vegetable garden. But it's only 20 minutes to town, and so when I need something or want to shop, I can be there quickly.
 How does your faith play into your writing?
Either my characters are wresting with their need for God or else their faith is being put to the test. God is stretching and growing them.
The not so obvious way is how it affects me. As I struggle along with these characters, I find myself growing. I spend time in the Word as I develop them and find my faith strengthened.
Any upcoming projects you can share with us?
Nothing set in stone yet, but I do have a publisher interested in another series, this one following three American women journalists during WWII. The first one is set in England during the London Blitz. Where can readers engage with you?
They can find me at:  www.liztolsma.com/
 Thanks so much for joining us, Liz. Readers, Liz welcomes your comments! 
Ordinary Women, Extraordinary Lives
Snow on the Tulips August 2013, 2014 Selah Award finalist, 2014 Carol Award
finalist
Daisies Are Forever May 2014
Remember the Lilies winter 2015
A Log Cabin Christmas now available