It's midsummer, and those who don't like hot weather may feel a bit stagnant.  Sarah Sundin discusses stagnancy in a writer's life – and her new release!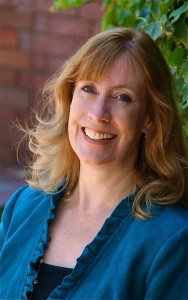 Stretching Yourself
Sarah Sundin
Writers can become stagnant. We've all found authors we adored, and we quickly devour several books. But soon we find each book is essentially the same. Same spunky heroine (with a different hair color). Same stoic hero (with a different profession). Same story set-up or plot twist or setting. And we fall away.
Stagnant water becomes sour. Without stirring up, without infusions of fresh water, a life can also become stagnant. So can a writer.
When my first book was published, I vowed to keep stirring things up. For my new Waves of Freedom series, I challenged myself by including a mystery plotline for each heroine.
Dangers of Challenging Yourself
Risk of Failure
Never having written a mystery, I took a risk that I'd be lousy at writing mysteries. What if my clues were too obvious—or too obscure? Readers would hate it.
Risk of Alienation
Even if I wrote a riveting mystery, I risked alienating my current readers. What if they don't choose to follow me? What if new readers don't choose to join me?
Hurt and Frustration
Stretching hurts. Challenges are frustrating. Many times while writing Through Waters Deep I wanted to bang my head on the keyboard. It's so hard. Why did I do this to myself?
How to Overcome
Fight Fear
Those questions raised above come from fear. Joshua 1:9 says, "Be strong and courageous. Do not be afraid; do not be discouraged, for the Lord your God will be with you wherever you go." Cast out fear and lean on the Lord.
Get Training
My accomplished writing buddy, Marcy Weydemuller, loaned me her favorite books on writing mysteries. I read them and took careful notes. I learned how to plant clues and red herrings, to craft suspects who looked simultaneously guilty and innocent, and to create a plot chart to track the details. Then I asked Marcy to read the rough draft.
Rewards of Stretching Yourself
Delight of Fresh Water
Once you get past the gate of fear and over the hump of frustration, fresh water beckons! How fun to try something new. How invigorating. As the pieces of my mystery fell into place, I relished the challenge.
Thrill of Accomplishment
Only when we accept the risks of a challenge and push through can we experience the thrill of accomplishment. When Marcy said she didn't figure out who the villain was until the end—but that it all made sense—I danced around the house. My teenagers already think I'm strange, so why not?
No matter what happens with this book, at least I can say I stretched myself. I'm swimming in fresh water, and I wouldn't have it any other way.
Bio:
Sarah Sundin is the author of seven historical novels, including Through Waters Deep (Revell, August 2015). Her novel On Distant Shores was a double finalist for the 2014 Golden Scroll Awards. Sarah enjoys speaking to writers' groups, works on-call as a hospital pharmacist, and teaches Sunday school. http://www.sarahsundin.com