Let me introduce you to my new writer friend, Shannon Mcfarland. She's a "born writer" contributing a story to our A Hill Country Texas–Hope for Hardscrabble Times collection. You'll see here how her observations on a simple snail flow. LOVELY! Reprinted with permission, first published on FB page Hope For Hardscrabble Times, August 20, 2022.
Hey y'all, Shannon here! I recently recovered from Covid. Thankfully, my symptoms were mild and the worst side effect was the frustration of being quarantined at home. I found working from home to be terribly boring and was anxious to get back to my normal routine of nonstop movement. Now my morning routine was taking a Covid test, being hopeful for a negative response, and being disappointed when it would read positive.
One morning I was especially pouty over my positive test (although I did make myself feel a little better with the reminder that at least it wasn't a positive pregnancy test.) and decided to go water the plants in my drought stricken yard. I had transplanted a jasmine from our old house and was doing my best to keep it alive in the brutal summer heat. Usually, this means I hurriedly dump water on it as I rush off to do something else.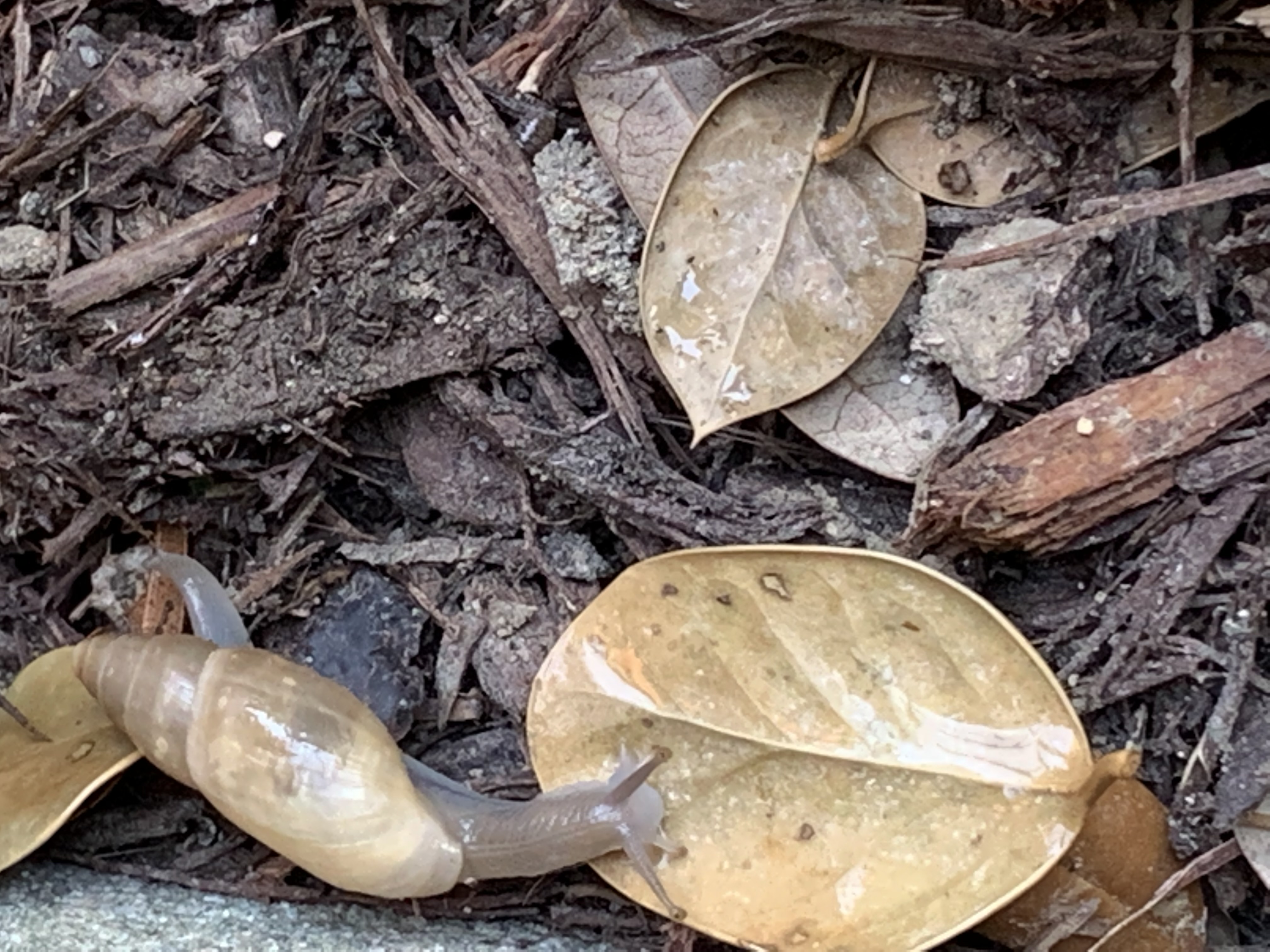 This morning, I decided to take my coffee out with me and sit on the porch next to the Jasmine while watering it slowly. As I gently poured out the water, I noticed the ground next to the jasmine moving… right before a tiny snail popped his head above ground looking for water. I looked around for a leaf that would make a suitable cup.
CLICK HERE TO WATCH VIDEO
https://www.facebook.com/109951648454008/posts/pfbid0pnKKc6AgKJL41qg7b54i4LaEVkq8uV82abXgK6DPTi2DKNeC8ja3iKCfS8GSCm7tl/?vh=e&extid=0&d=n
Then I carefully dripped water off of my finger tips into the curled underside of the leaf before positioning it close to the snail. I sat lost in the moment and watched captivated as the snail greedily drank the water from the leaf. The experience reminded me of a favorite childhood book about fairies and elves having picnics and dances with garden creatures under a full moon. I always wished I could join their fun.
Now here I was, sharing the morning with a snail. Me with my cup of coffee, him with his leaf of water. The snail was on his third leaf of water when it occurred to me to see if I could get a video. I have since sat on the porch with my coffee in hopes my snail friend might be enticed to come join me for a fresh leaf of water.
So far, Mr. Snail has declined. While I can't say I am happy I had Covid, I can say that I will always be grateful one of the side effects was slowing down enough to enjoy a morning with a snail.
Gail here–hopefully, your end-of-summer is providing moments like this. Moments to reflect, to ponder, to connect! We have been having fun connecting over on the HOPE FOR HARDSCRABBLE TIMES FB page–come on over and join us for news of our Christmas Collection and the upcoming book tour!