Star of Wonder
When I was a child, Christmas meant three things: Santa, pictures, and a tree.
Santa was easy—the Sears catalogue was handed around to each child in turn, and we could choose three items: one toy, one game, and one other thing. That one other thing could be clothes—although it rarely was—or something fun like a toboggan or ice skates.
The picture-taking ritual happened on Christmas Eve as we hung our stockings, a solemn procession to the mantel, posing with stockings in hand. We went into the living room with stockings in hand and exited empty-handed. And on Christmas morning, the tradition was repeated, except this time we entered with nothing in our hands to discover a treasure trove of gifts.
The tree was a mysterious part of our ritual. First it went up, then it was tied to hooks in the wall so it wouldn't tip over, then the star went on top. It was a wonderful creation, although its condition declined over the years as the heavy foil nicked and chipped. In front of the star, a simple blonde-haired, blue-eyed angel, whose pink lips faded with the years and the forty-watt bulb that lit it from inside.
No matter how bent the star or how tired-looking the cherub, nothing could diminish the wonder of staring at the top of a tree that seemed ready to burst through the ceiling, listening to Christmas music on the radio while we hung the ornaments and tinsel.
I could just about imagine that my father managed to capture the same star that led the shepherds and wise men to Bethlehem on that first Christmas morning so long ago.
Star of wonder, star of light, star with royal beauty bright, westward leading, still proceeding, guide us to that Perfect Light.
Carly Turnquist, forensic accountant, is headed off for another mystery. She and hubby Mike head to Cape Cod as emotional support for their daughter Denise and her dentist husband Don who finds himself in the middle of a potential practice dissolution. But when their host fails to make an appearance, and a tropical storm blows through the area, things are topsy-turvy. Then when their host's body washes ashore, Don is suspected. After all, they'd had several arguments witnessed by a number of people. Can Carly figure out who the real killer is before her son-in-law is shanghaied into a life sentence?
About Leeann:
Leeann Betts is still a child at heart when it comes to Christmas. She Leeann Betts writes contemporary suspense, while her real-life persona, Donna Schlachter, pens historical suspense. She has released six titles in her cozy mystery series, By the Numbers, with Petty Cash releasing in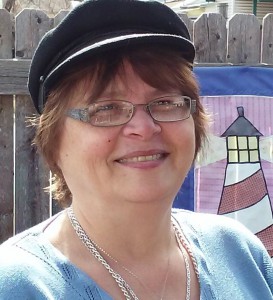 December. In addition, Leeann has written a devotional for accountants, bookkeepers, and financial folk, Counting the Days, and with her real-life persona, Donna Schlachter, has published a book on writing, Nuggets of Writing Gold, a compilation of essays, articles, and exercises on the craft. She publishes a free quarterly newsletter that includes a book review and articles on writing and books of interest to readers and writers. You can subscribe at www.LeeannBetts.com or follow Leeann at www.AllBettsAreOff.wordpress.com All books are available on Amazon.com in digital and print, and at Smashwords.com in digital format.
Website: www.LeeannBetts.com Receive a free ebook just for signing up for our quarterly newsletter.
Blog: www.AllBettsAreOff.wordpress.com
Facebook: http://bit.ly/1pQSOqV
Twitter: http://bit.ly/1qmqvB6
Books: Amazon http://amzn.to/2dHfgCE and Smashwords: http://bit.ly/2z5ecP8