Cynthia Simmons not only writes about characters who face huge odds, she's faced them herself. Please tell us about your experience, Cynthia.
Have you ever faced a task so daunting and intimidating you wanted to run the opposite direction? I did. We homeschooled all of our children, but then the Lord presented me with a special gift: my fifth child with severe disabilities. I was already a busy mother, but had found my sweet spot, my comfortable zone in teaching.
When God landed sweet little Caleb in my lap, I was quite frustrated because I felt I couldn't do more. That feeling only grew as he turned out to have grand mal seizures and multiple disabilities. The psychologist who tested my son commented on the myriad of weaknesses without corresponding strengths to help him overcome.
I remember telling the Lord I'd had enough, and that someone would write on my tombstone, "She Homeschooled." Certainly I would be teaching him forever since getting him to learn even the simplest task took Herculean strength.
Just imagine teaching a child to count. I always handed my kids blocks, and we'd pick up a block as we said the numbers, "one, two, three, four." That worked with my other children, but failed horribly with Caleb. You see, he expended so much effort to pick up a block that he couldn't say the numbers. Getting the numbers in the correct order was almost impossible too. (We call that sequencing, which was one of his disabilities.)
Of course, I didn't know the list of problems he harbored when I started. His bloodcurdling screams rattled me. Imagine your son screaming, "I'm stupid. I'm stupid, I'm stupid." Oh how that hurt!
Looking back, I see the Lord's guidance at his birth. We'd named him Caleb after the Caleb in the Old Testament who trusted God could defeat the Canaanites. After wandering in the wilderness with the other Jewish people, he was seventy-eight when he entered the Promised Land and eighty-five when he climbed the mountain to defeat the giants the Israelites had feared. We told Caleb that story so many times. His namesake persevered, and he and I had to do the same thing.
"…we exult in our tribulations knowing that tribulation brings perseverance…" Romans 5
I didn't want to give up, though I often felt as if I were pushing a bus up a mountain. When I stopped to measure, I'd gone an inch. Caleb reversed letters and numbers, making it hard for him to read or write. I had to use special techniques to help him discern the shape and direction of anything on paper. We wrote letters in whipped cream, sand, cookie dough, and play dough.
It still took him months to connect the shape of the letter with the name and sound. After that gut wrenching battle, he learned to read and write. Caleb has boundless compassion for anyone unhappy or suffering. Just like a bee rushes to nectar, he finds that one discouraged person and tries to make him or her feel better.
I've given you a brief summary of Caleb's intense battles. Now I understand staying with the job, and striving for excellence was what God wanted for my husband and I. Both of us grew during those grueling years. We worked hard, and God blessed our efforts. Let me encourage you to do the same in whatever difficulty you face.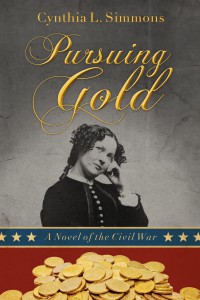 With his father dead and his business partner incapacitated, Peter Chandler inherits the leadership of a bank in economic crisis. With only a newly-minted college degree and little experience, Peter joins his partner's daughter, Mary Beth Roper, in a struggle to keep C&R Bank afloat while the Civil War rages around Chattanooga. Political pressure for unsecured loans of gold to the government stirs up trouble as tempers and prices rise. Their problems multiply when Mary Beth discovers counterfeit money with Peter's forged signature. Can they find the forger before the bank fails? The two friends must pursue gold on behalf of their business, as they learn to pursue their heavenly Father to find hope and peace. Cynthia is giving away a print copy of this novel to one commenter on this blog.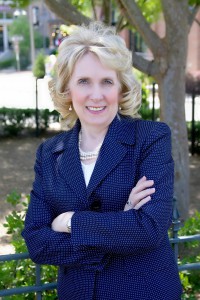 A Chattanooga native, Cynthia L Simmons and her husband have five children and reside in Atlanta. A Bible teacher and former homeschool mother, she writes a column for Leading Hearts Magazine. She conducts writing workshops, served as past president of Christian Authors Guild and directs Atlanta Christian Writing Conference. "Cyndi" is fond of history and offers younger ladies the elegance of God's wisdom. She hosts Heart of the Matter Radio and co-founded Homeschool Answers. Her author website is www.clsimmons.com.