I'm  interviewing Wendy Chorot, the author of Broken Umbrellas, this week. She writes under the pen name of Emma Broch Stuart.
I've yet to meet Wendy in person, but feel I know her. She's that kind of gal (as my heroine Dottie would say…) so I'm delighted to introduce Wendy to you.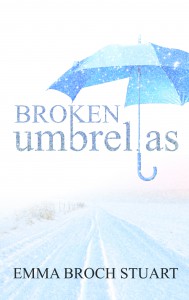 What inspires you to write, Wendy?
Everything! Seriously, I am so awed at the world around me, people and seasons, humanity and compassion, love and tears. I always want to look with eyes that really see. See beyond the surface to the beauty that is often hidden. I've been on the battlefield and I know that is why I love and live and dream with a fierceness that carries over into my writing. Sometimes I think I could fill an entire book about how a dandelion touches me. ha, ha They are such a sight for sore eyes after a long winter, yellow dots spring up and feed the bees, and droop in chubby hands as a bouquet of flowers for mama. And oh how us mamas love them. Yes, God uses everything to inspire me.
Broken Umbrellas describes a time when you lived in Europe. I've experienced a little of that, and would like to hear more about your time there. 
I credit a lot of who I am today on my experiences in Europe. There's something about getting out of your comfort zone that forces you to relate differently, engage in the world around you at a different level. And most importantly, see beyond yourself. I have dipped my toes in the Mediterranean, hiked mountains in the French Alps, drank wine with my baguette and cheese, breastfed under the Eiffel Tower, and made a complete fool of myself many times as I butchered the language. I have been misunderstood, ignored, lost in a big city, and served fish with the head still attached. But I have also been kissed by complete strangers, given free bus rides when I didn't have exact change, served delicious cuisine, and most importantly, blessed with knowing Christ at a deeper level. My daughter was born there, my first grandchild buried there, and collected more than a decade of memories—both good and bad.
Living in a foreign country shows you just how strong you really are.
And I might add, how strong you are not! (We won't go there now, though.D:) 
Where did you get the name Broken Umbrellas?
At my precious grandson's funeral, I spotted a broken blue umbrella flapping in the winter wind. The woman holding it was oblivious to the fact that snow was falling on her. When she moved her broken umbrella to offer protection to the man beside her, my heart was overwhelmed with the symbolism of humanity doing the same thing—"protecting" (or loving, serving, relating) in spite of our brokenness.
Titles have overtaken my brain . . . What a great "title" story!
What writing mentors or authors inspire you?
I admire every single author at WhiteFire, they are the best group of people ever! I also admire anyone—published or not—with the courage to write and share their story. Published authors who inspire me are Beth Moore, Carolyn Custis James, and Francis Chan—to name a few.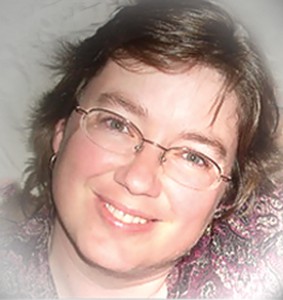 Thanks so much, Wendy. And thanks for offering one signed copy of Broken Umbrellas to a fortunate commenter. (I've read this book- definitely inspirational!
How can readers connect with you? I LOVE connecting with people! Readers can find my blog on my website: http://emmabrochstuart.com/
updates on my Facebook author page:
https://www.facebook.com/emmabrochstuart
Twitter:
https://twitter.com/EmmaBrochStuart
Or by emailing me: