Here's a brand-new many-layered novel from Norma Gail–and she's offering a free copy, either paper or e-book to a commenter this week.
Release date: May 19, 2020
Within Golden Bands is available for pre-order at: https://www.amazon.com/gp/product/B084TSQ432
Land of My Dreamsis available at: https://www.amazon.com/gp/product/B01ENKEL02/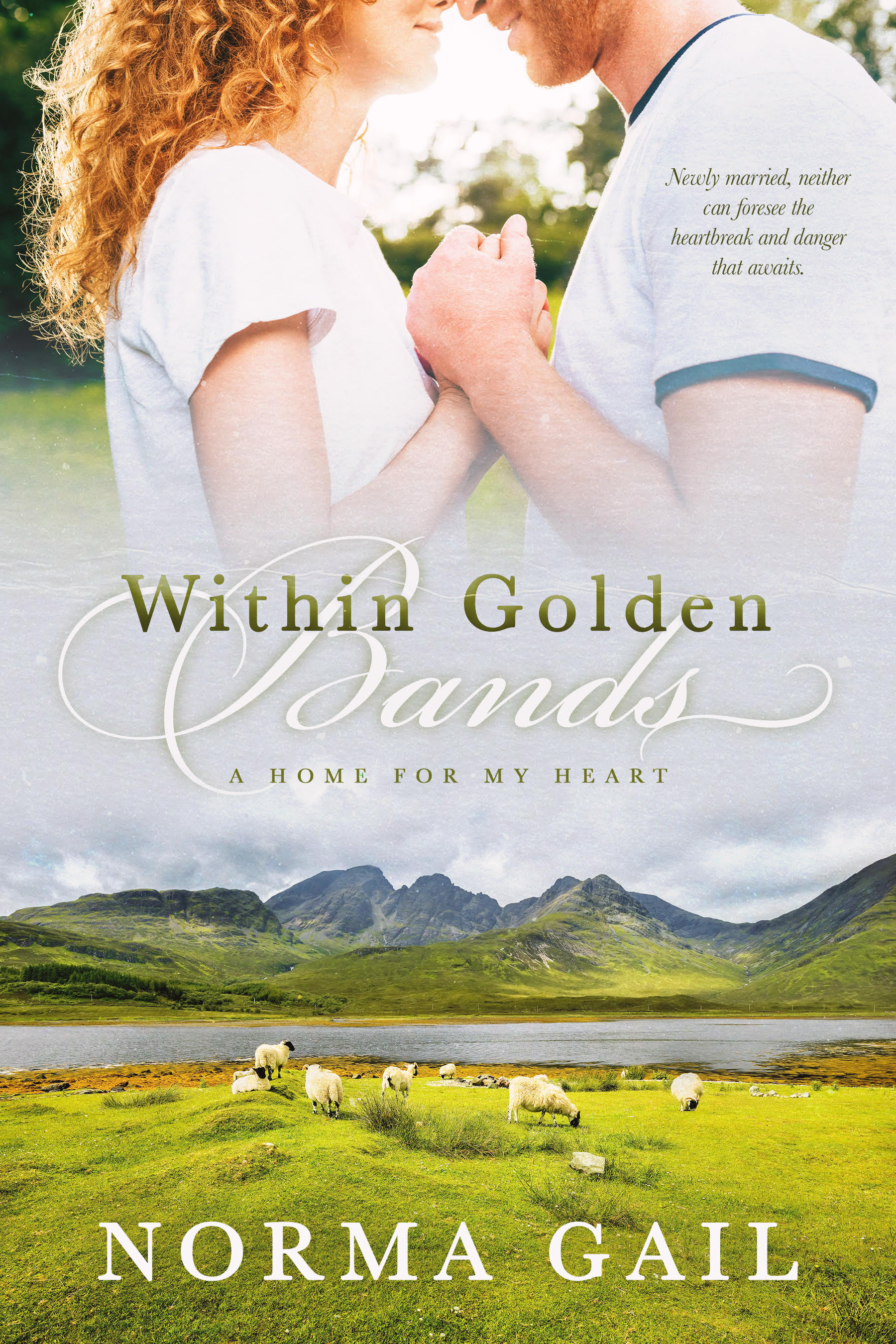 Within Golden Bandsis the sequel to my 2014 debut novel.It's not necessary to read Land of My Dreams first, but I hope the reader wants to know what came before, because life sometimes interferes with our plans. This book went through three phases before I truly knew the story I was to write. Family matters and publisher changes stalled my efforts. I believe this is God's time for this book. People who are pro-life must speak up. Within Golden Bands reveals one woman's quest to build a family by adoption. Along the way, are others who cannot raise the children they bear, yet they choose life.
In some ways, Bonny MacDonell's story is my own. She believed Kieran accepted her probable infertility before marriage. I suspected I had a problem. My husband and I discussed adoption before we married. Unlike Bonny and Kieran, I was the one who struggled. It wasn't that I didn't want to adopt. However, I wanted to bear a child when all of my friends were pregnant. My husband was ready for adoption long before I was.
Bonny and Kieran's story is complicated by an elusive stalker. The unknown assailant attacks Kieran and leaves him in a remote part of their sheep farm on the banks of Loch Garry, Scotland. In his absence, Bonny experiences a devastating miscarriage. Throughout their struggle to discover God's plan, their lives and farm are threatened. And oh, does Kieran grapple with accepting a child not of his own blood.
As they search for God's will, they question and pray. At times, the battle seems too hard. They grow weary. As a newly married couple, their relationship is strained at times. When faith and love are not enough, where do you turn? I hope you'll want to know Bonny and Kieran's story. I believe they will capture your heart.
About the author:
Norma Gail's debut novel, Land of My Dreams,won the 2016 Bookvana Religious Fiction Award. Within Golden Bands releases May 19th. A women's Bible study leader for over 21 years, her devotionals have appeared in several publications. She lives in New Mexico with her husband of 44 years. You can connect with her on her blog, or join her on Facebook, Twitter, Pinterest, Instagram, Goodreads, or Amazon.