Land That I Love
Set in the German Hill Country of Texas during World War II, Land That I Love is a sweeping literary novel of love and loss; friendship and animosity; fathers and sons; and coping during times of war and peace. Yet it is more than a love story. It is about the racism and bigotry that still exist in our world. As author Gail Kittleson's characters struggle with the problems of everyday life, they teach us that we survive hard times by being good neighbors despite our differences and that hatred can be conquered by love, understanding and forgiveness.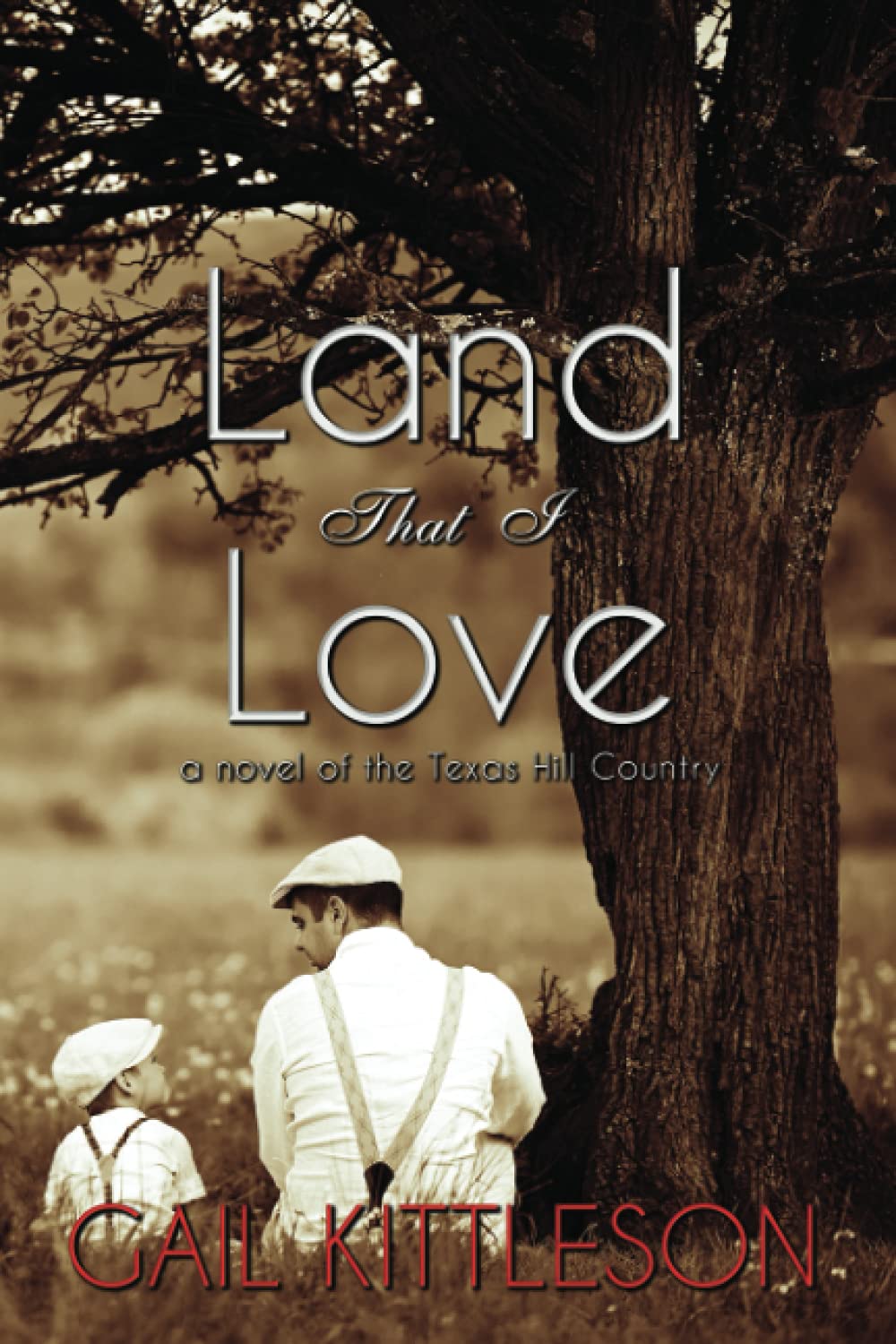 ---
Women of the Heartland Trailer
Until Then (Women of the Heartland Book 5)
Bethnal Green, London's East End
Shortly after a quarter past eight, a siren split the air. Marian Williams lifted her sleeping daughter from her bed and darted down the stairs. Her mother and father-in-law, off on air warden duty, had left the front door unlocked.She hugged her youngest child close.
The blackout made the going difficult, but her husband's instructions echoed in her brain: "Whatever you do, get down inside the station fast as you can."She hoped for a spot near the canteen, with access to milk. Uneven light shone over the paved steps. Then she tripped. Her knee hit the concrete, then something bashed her left side. Someone cried out. Another blow scraped her arm on the landing floor. Where was her baby? She attempted to get up, but an even heavier weight slammed her face down.
A crushing burden descended, then all went black.
Riding in the backs of Army trucks across North Africa, throughout the Sicily campaign, up the boot of Italy, and northward through France into Germany, Dorothy Woebbeking served as a surgical nurse with the 11th Evacuation Hospital.
During World War II, US Army nurses worked and slept in tents through horrific weather, endured enemy fire, and even the disdain of their own superior officers, who believed women had no place in war. But Dorothy and her comrades persevered, and their skills and upbeat attitude made a huge difference in the lives of thousands of wounded soldiers.Dorothy and Marian's stories converge on a simple, hand stitched handkerchief.
All For The Cause (Women of the Heartland Book 4)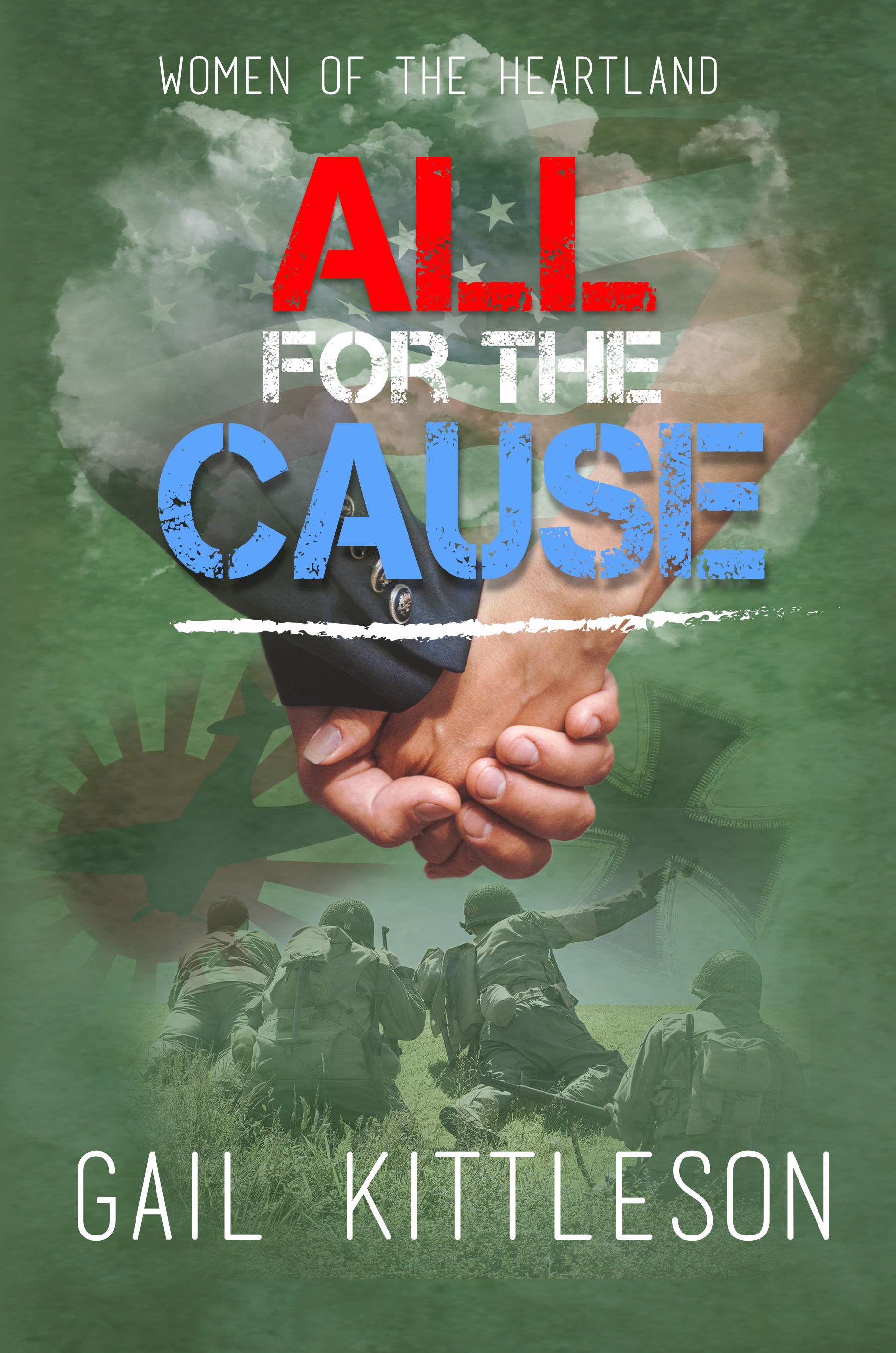 Distant thunder rolled as Mr. Olsen poured coffee for his customers, and comments crackled like popcorn."
Surrender?"
"Unconditional, he said. Who woulda thought…""Sure ain't lookin' good.""Sure hate to think of 'em bein' prisoners."
"Ain't Howard Hannam's son over there?""Yeah, and my brother's boy. Sure hope MacArthur keeps his promise to rescue them fellas."
The news was grim in May 1942. The Philippines had fallen to the Imperial Japanese Army. Rommel is on the move in Northern Africa. The Russian Army is pushed back toward Stalingrad. In the sweltering jungles of Corregidor, PFC Stan Ford battles illness and injury as he and his comrades escape and evade a tenacious enemy. And in the Heartland, women mourn the loss of husbands, sons, and sweethearts.
While everyone else seems to be doing something to support the troops, Twila Brunner feels lost, and useless. But when she sees a newspaper article about a Prisoner of War camp being built in neighboring Algona, Iowa, she believes she has finally discovered a way to to give something for the Cause.
Kiss Me Once Again (A Women of the Heartland Story)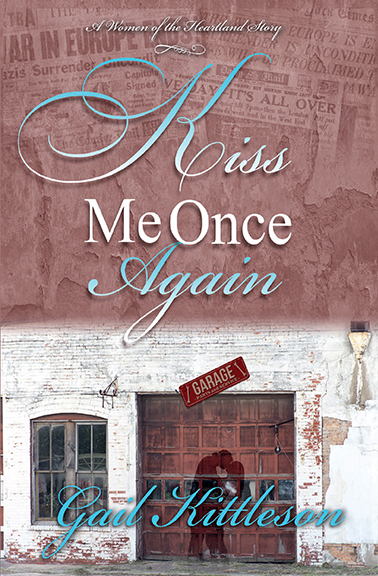 Purchase at Amazon
Purchase at Barnes and Noble
Women of the Heartland Series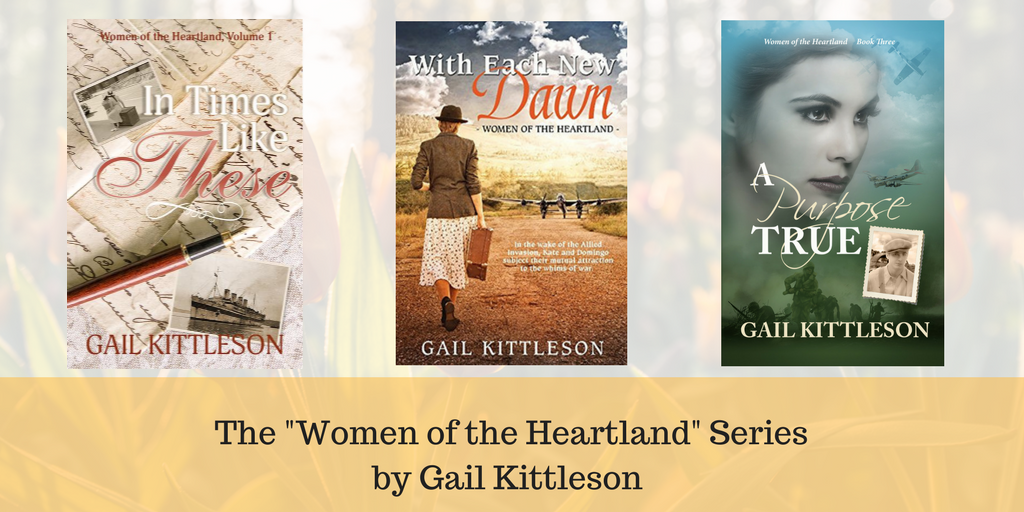 Books in the Series
Trailer for With Each New Dawn
---
Catching Up with Daylight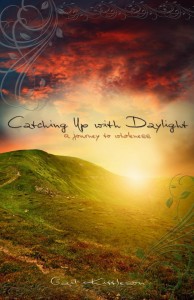 Catching Up With Daylight inspires through memoir, contemporary women's stories, ancient meditation practices, and encouragement to live in the present moment.
WhiteFire Publishing, November 2013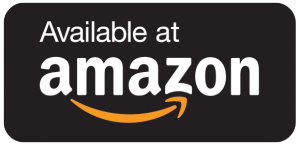 Secondhand Sunsets
A sudden light spangled the heavens as if to show that sunshine still reigned.

Abby sank to a fallen log—the glow rimmed the clouds in an ethereal aura. Crimson became rose, yellows transformed to gold, and periwinkle caressed deep purple.

"Could I have been befuddled all this time?"

The scripture Fred read at supper filtered back.

The Lord hath appeared of old unto me, saying, Yea, I have loved thee with an everlasting love: therefore with loving kindness have I drawn thee.

The day's warmth still hovered, and with it, a sense that all was well. The sky flamed for several more minutes.

This beauty and my love for you are one.

She hugged the message close. "Perhaps, after all, I am loved."