Cherie Dargan, an author friend from the Cedar Falls area, is celebrating an IOWA book to which she contributed. She's going to tell us more about it, and is offering a signed paperback copy to a commenter.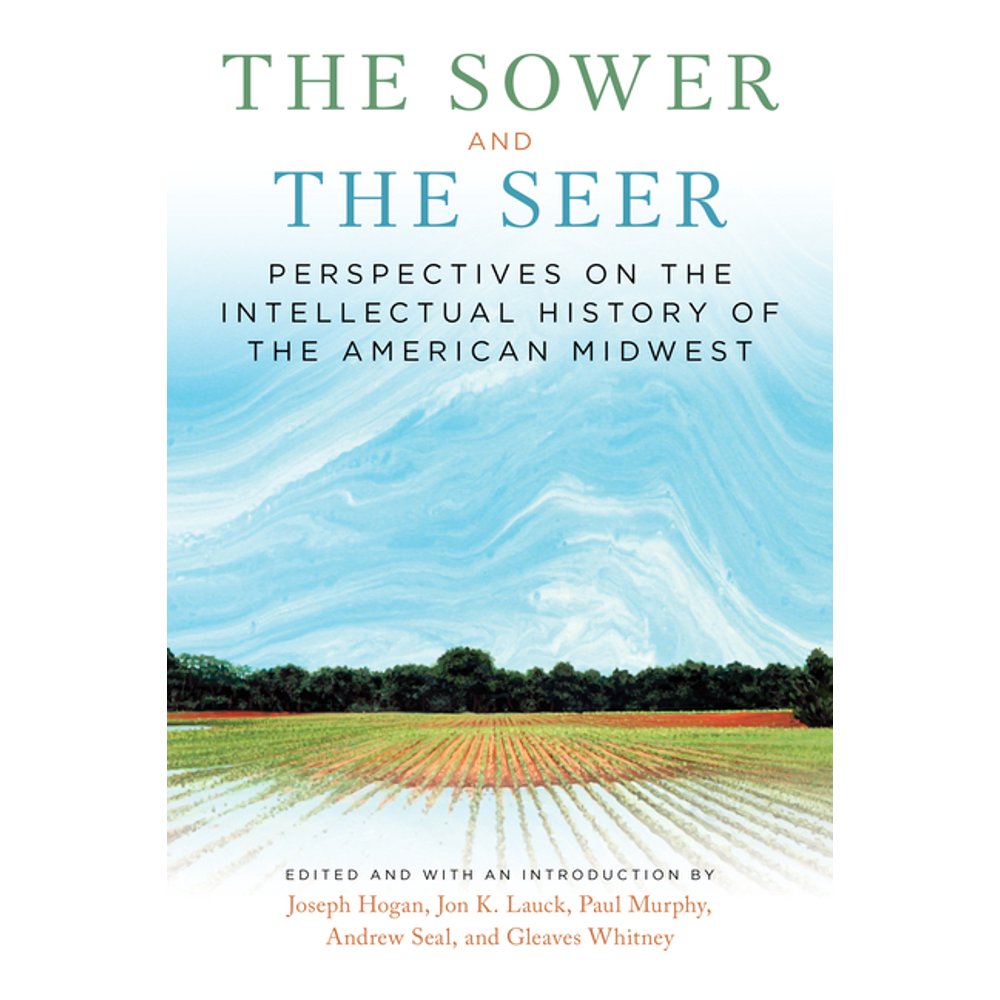 IT ALL STARTED WITH A DATE….AND RUTH SUCKOW
First, a joke I used to tell my Literature students: Ruth Suckow is the most famous Iowa writer you never heard of. But she was hot stuff during the 1920s through 1960. And the famous editor H. L. Mencken praised her work in the 1930s, calling her the "most important female writer in America."
Over 20 years ago, my then boyfriend, Mike, thought that taking me to the Annual Meeting of the Ruth Suckow Memorial Association in Earlville, Iowa sounded like a great date. So, we piled into a van driven by his former UNI Professor, Barbara Lounsberry, and another Suckow scholar, Harvey Hess.
We were in the back seat, and seemed to be hurtling down the road, and Mike handed me the book with the collection of short stories we were going to discuss. I had never heard of this woman, and I was an English teacher, had been an English major, had taken numerous literature courses at two universities. I had no idea that there was an early feminist writer who captured the Iowa of yesterday that my mother and grandmother knew. It was love at first read. I read many of the stories and was able to join the discussion.
I enjoyed the meeting and made some new friends. I devoured her books and was struck by her strong female characters, her description of what we have dubbed the generation gap, and her fierce determination to transcend categories and labels.
I added one of her stories (A Rural Community) to my Intro to Lit class, and found my students understood Suckow, and loved her descriptions. I added an essay that Ferner wrote about forced farm sales during the great depression. One of my students asked me, "Cherie, you don't have a crush on a dead guy, do you?" Apparently, I talked about Ferner, her handsome, much younger husband, more than I thought. (Want to read her short stories? Go to the Suckow website, www.ruthsuckow.organd you can find out more about her life.) Here is an essay by Barbara Lounsberry, the President of the RSMA, introducing the group of short stories on the Iowa Digital Heritage site. www.ruthsuckow.org/home/iowa-digital-heritage-collection
There are now 21 items on the Iowa Digital Heritage Site, including 18 short stories, a novella, "A Part of the Institution," .and two books, The Kramer Girls and The Odyssey of a Nice Girl.
www.iowaheritage.org/items/browse?collection=127&sort_field=Dublin+Core%2CTitle
Mike and I married and became active in the RSMA. He created the first website, which I now maintain. He wrote the Suckow Wikipedia article; I wrote the Wikipedia article about her handsome younger husband, Ferner Nuhn.
Jon Lauck, a professor from South Dakota, visited one of our Annual Meetings, and announced he was writing a book about the Midwest, and invited me to submit a proposal. The results were a chapter about Ruth Suckow. (The Midwestern Moment: The Forgotten World of Early Twentieth Century Midwestern Regionalism, 1880-1940. Edited by Jon Lauck. Hastings College Press, Hastings, Nebraska. 2017. My chapter was "The Realistic Regionalism of Iowa's Ruth Suckow.")
In 2016 Barbara Lounsberry and Rosemary Beach partnered to create the Cedar Falls Authors Festival and invited me to join the planning committee. I had just retired and quickly became busy with volunteer work. I became the webmaster and learned a great deal about the five best selling, nationally known writers with ties to Cedar Falls: Ruth Suckow, Bess Streeter Aldrich, Robert James Waller, James Hearst, and Nancy Price. We went on to plan 60 programs for the year of 2017/2018 and it was wonderful. It also prepared me to write this chapter.
The Sower and the Seer: Perspectives on the Intellectual History of the American Midwest. March 2021. Wisconsin Historical Press.
For this book, I focused on Cedar Falls, Iowa. My friend Barbara Lounsberry, the President of the RSMA, dubbed it the "City of Writers."
Here is the summary of my chapter.
"Mind & Soil: An Iowa Town that Grows Writers." Cedar Falls, Iowa predates
the Civil war by a decade: this frontier town became a railroad town, provided
a home for Civil War orphans, established a college to train teachers,
supported a newspaper, created a library, and built a number of churches. Along
the way, it became an important hub for readers and writers: five best-selling
authors have ties to Cedar Falls, including Bess Streeter Aldrich, Ruth Suckow,
James Hearst, Robert James Waller, and Nancy Price.
The secret of this town's success? A persistent focus by a succession of civic leaders on the fertile blend of literature and the land. Many towns had literary societies, but early Cedar Falls had Peter Melendy, founder of the Cedar Falls Horticultural and Literary Society in 1859. His motto,"the mind and the soil," bore fruit in the creation of a city with beautiful parks, gardens, and trees complemented by a vibrant literary culture with a modern public library. This chapter explores the city's early history, examines several community organizations that fostered reading and discussing ideas, and explains how the community has honored its five best-selling authors.
What did I learn by researching and writing this chapter?
I discovered the three reasons that Cedar Falls became such a literary powerhouse:
First, the town valued literacy. Peter Melendy organized the Cedar Falls Horticultural and Literary Society and gathered 500 books for the first lending library in 1859-1860.
Second, it valued its history:both Peter Melendy and Roger Leavitt served as early historians.
Finally, the college brought educated people to the community to serve on the faculty, giving the townsfolk opportunities to interact with them.
Without these men and women, and their vision for Cedar Falls as the "Garden City" and the city of a bustling modern library and university, Cedar Falls would be a very different community today.
Five Things I learned from writing my chapter
The importance of the river and the railroad to the growth of Cedar Falls, established eleven years before the Civil War. During the war, the expansion of the railroad stopped, but it transported troops and supplies east, and brought people and news to Cedar Falls.
The influence of the college in the community's intellectual and literary growth, evidenced by several teachers joining local discussion groups
The influence of early leaders like Peter Melendy, founder of the Cedar Falls Horticultural and Literary Society in 1859. His motto, "Mind and Soil" led to a city that had beautiful parks, gardens and the first lending library.
The role of the local newspaper–and two brothers, who brought their printing press with them
The group of authors with ties to Cedar Falls: Ruth Suckow, James Hearst, Bess Streeter Aldrich, Robert James Waller, and Nancy Price.
You may contact Cherie here:
cheriedargan@gmail.com
Facebook page: https://www.facebook.com/cherie.dargan/

Author page: https://www.facebook.com/Cherie-Dargan-Writer-106756544789778
Website– www.geekygrandma.org
Blog — https://bloggingbasicswithcherie.blogspot.com/
Cherie is a retired Community College teacher who reinvented herself in retirement: she is an active volunteer, a writer, blogger, and family historian working on a trilogy about a midwestern family named Grandmother's Treasures.
Cherie earned her B. A. from Buena Vista University, an M. A. from Iowa State, and another M. A. from the University of Northern Iowa. She is a member of the Cedar Falls Supper Club, served on the Planning Committee for the Cedar Falls Authors Festival, and continues to do research on Iowa writer Ruth Suckow. She's webmaster for the Ruth Suckow website as well as the Cedar Falls Authors Festival. She is also the President of the League of Women Voters of Black Hawk and Bremer Counties, and the webmaster of their website.
Ruth Suckow Webmaster —www.ruthsuckow.org
Cedar Falls Authors Festival Webmaster —www.cfauthorsfestival.org/